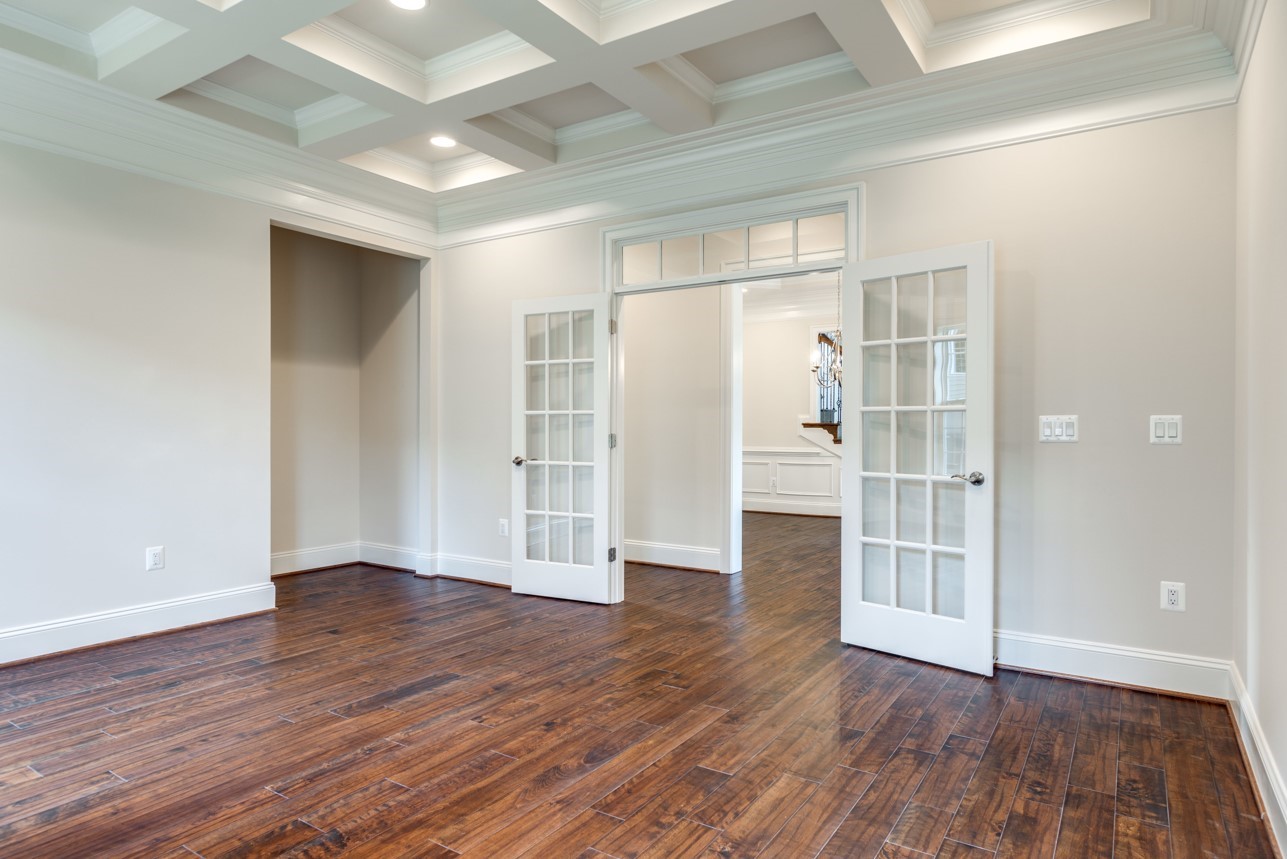 A Puja Room Built for a Multi-Gen Home
March 16, 2021
Published by Suzette Conrad
Classic Homes is for Family
---
At Classic Homes we build homes to fit the needs of families. Since no two families are the same, we understand no two homes we build will look exactly the same. That's why we sit down with each family to find exactly what they want; and what we can do to best serve their needs and lifestyle. We do everything we can to build the dream home they will love for years. One recent family's needs: a puja room.
This family loved the layout of our Hampton II floorplan, but they knew they needed to make a few adjustments. We were happy to help. As we worked with them to realize their vision. They were able to take our original ideas and customize them to incorporate features that best served their lifestyle. Together we created a truly beautiful one-of-a-kind home.
Multi-Gen Living
---
We believe family comes first and so find ways for your whole family to live under one roof.
Something important for this family was to honor the sacrifices their parents had made for them for so many years. Their parents would live in their home, and they wanted to give them a a private space. So we built an in-law suite on the first floor.
The suite includes a bedroom with a fireplace, his and her walking in closets, a full bathroom, and a laundry room. French doors close off the suite so their parents can have the privacy they deserve. An addition perfect for a multi-generational home.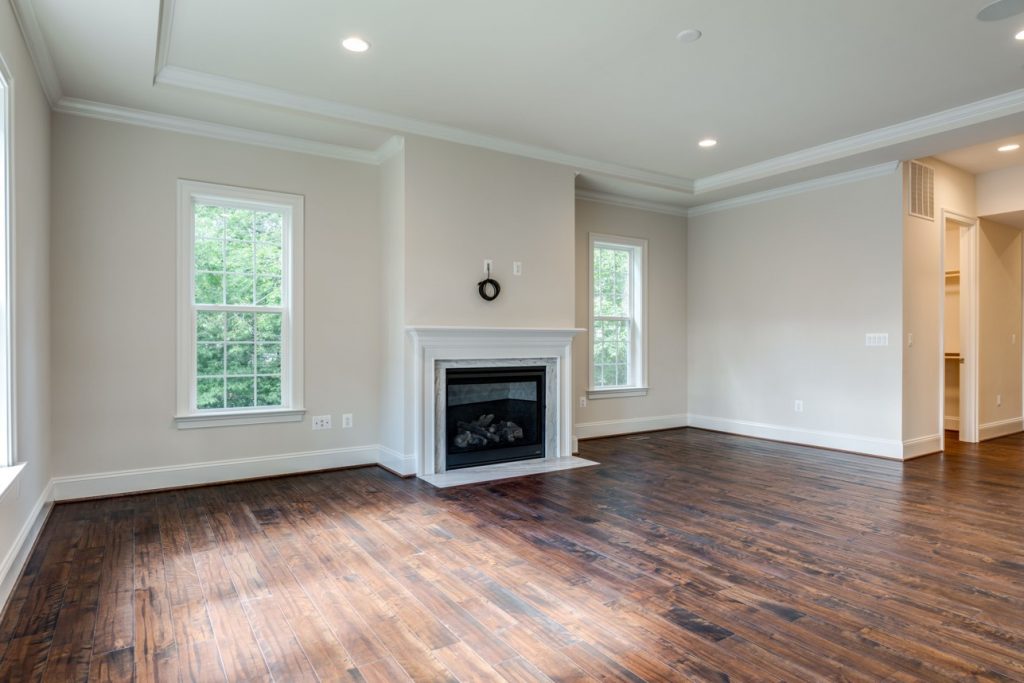 Puja Room
---
Based on their needs, this family knew they wanted a puja room; a special place in their homed dedicated for prayer and meditation. We take great pride in being able to customize for our customers cultural and religious backgrounds. So we were able to modify plans originally designed for study to accommodate this.
Located in north-east corner of their home, this puja room has double French glass doors with a paned glass transom above. Entering the room you will see an alcove facing the east side of the home, where this family can place their mandir. Above is an incredible coffered ceiling. And on the north wall are two large windows; allowing plenty of natural lighting. A powder room in our original floor plan touching this room was moved to another area of the home to keep within Vastu Shastra principles.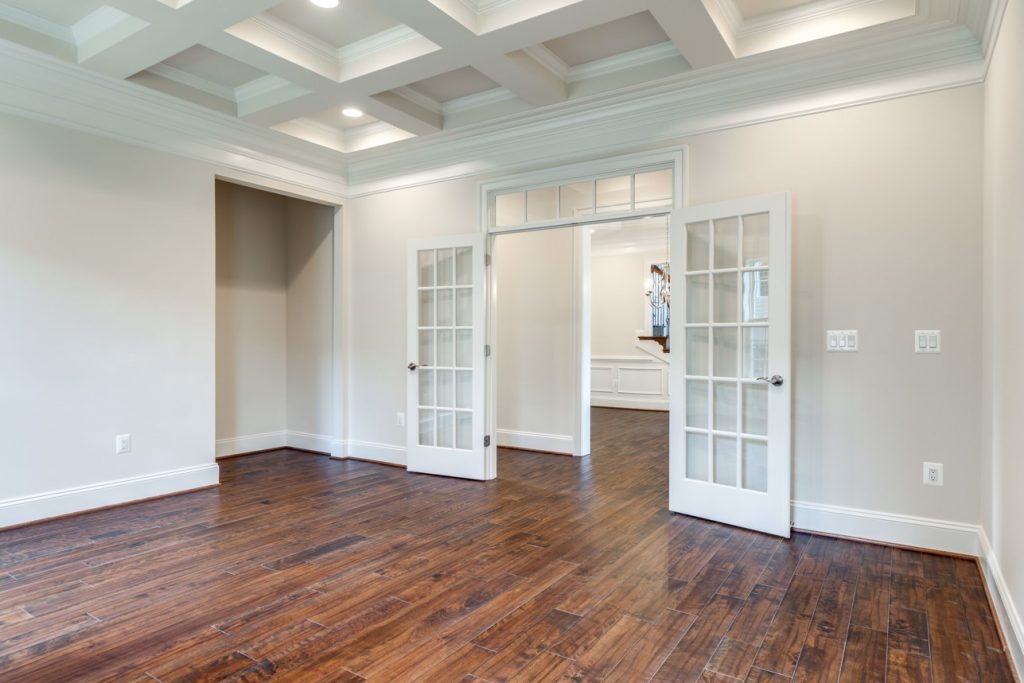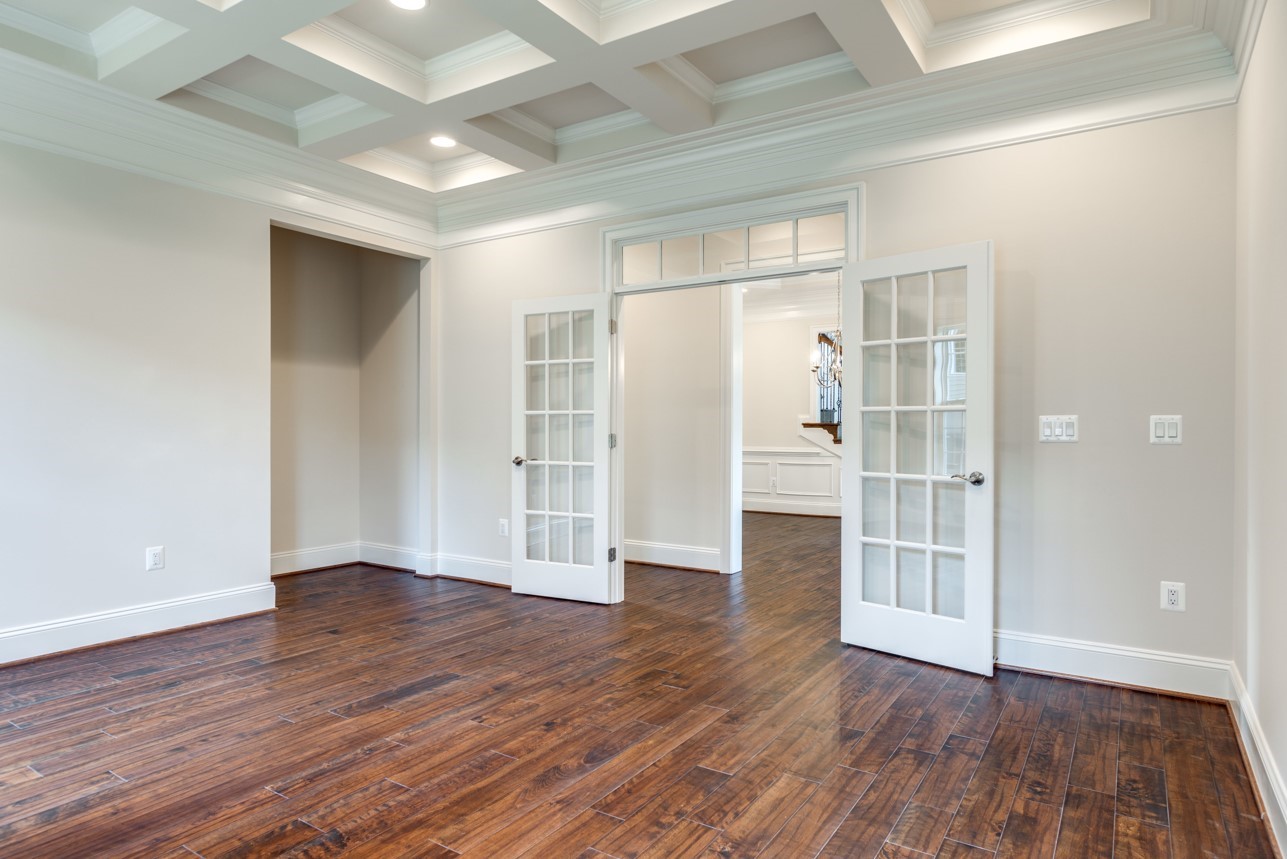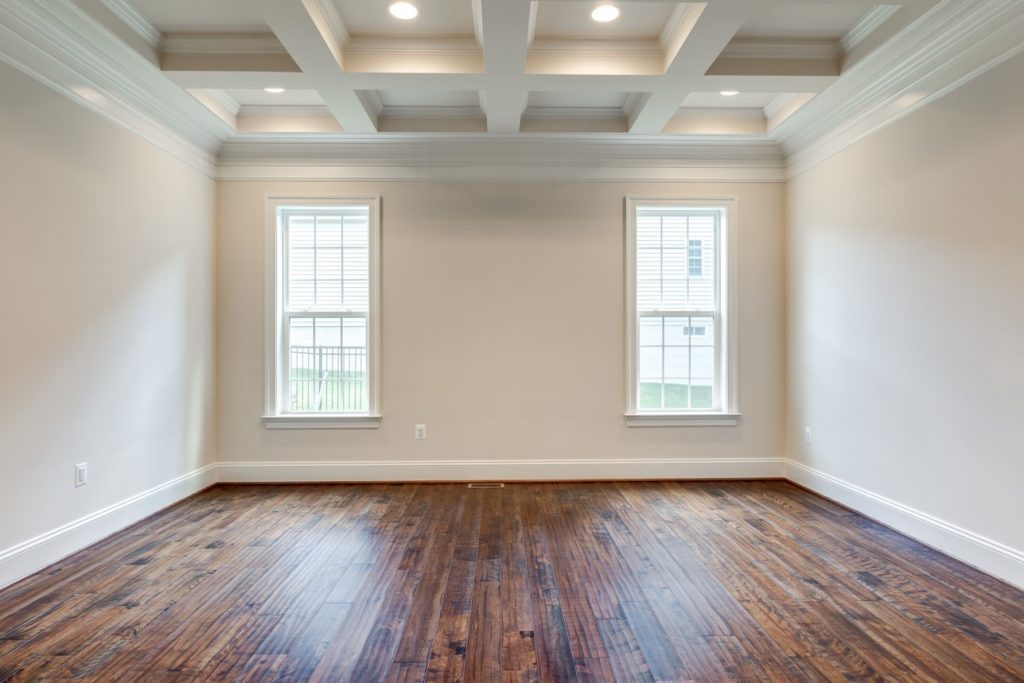 Spice Kitchen
---
Just off the side of their main kitchen you will find a lovely spice kitchen. Perfect for families who anticipate hosting family holidays and need a little extra kitchen space, or those who like to keep certain food odors away from the rest of their home.
This quaint spice kitchen is complete with a separate dishwasher, oven and vent hood, microwave, and refrigerator; and gives access to a spacious pantry. You'll find Salerno cabinets in a slate color line the walls. This is paired beautifully with Calcutta Sponda granite counter tops; and a single bowl apron front farm sink.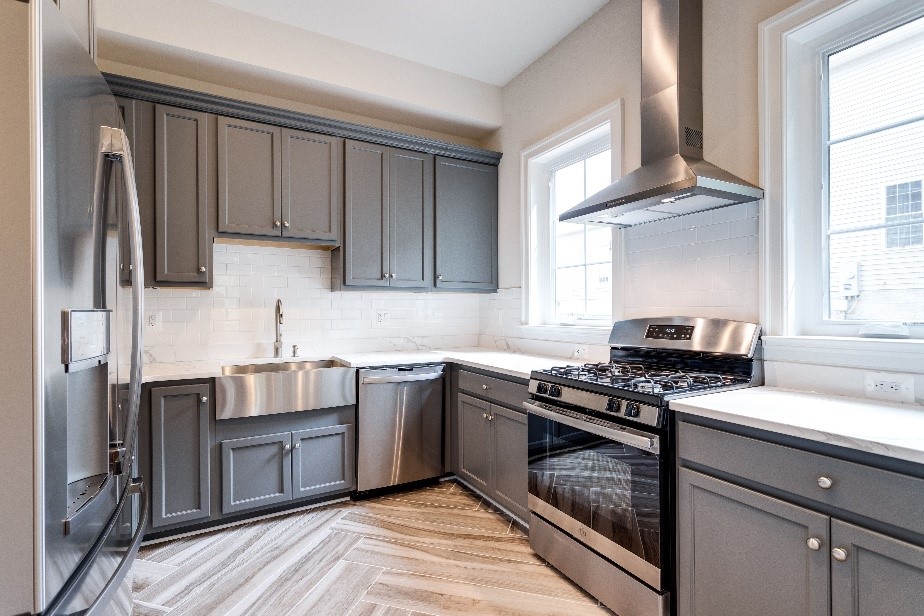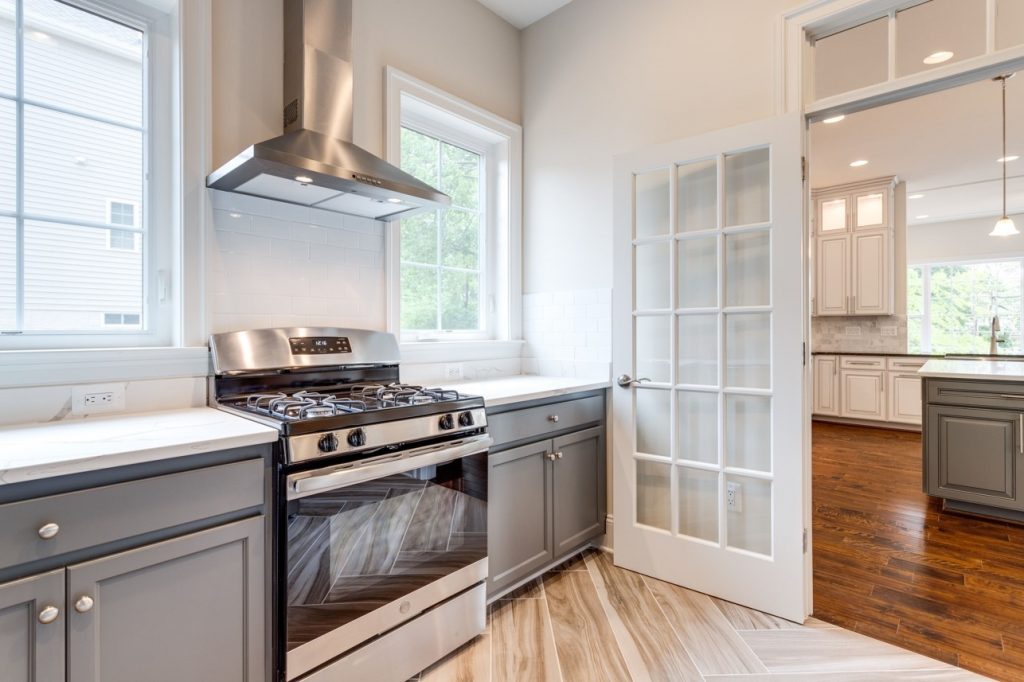 Owner Walk-In Closet
---
We wanted to maximize space for this family and make them as comfortable as we could in their new home. To achieve this, we created a long-term storage area for them by the owner's walk-in closet. They can use this space for suitcases, or other items they may not use often but still would like to easily access.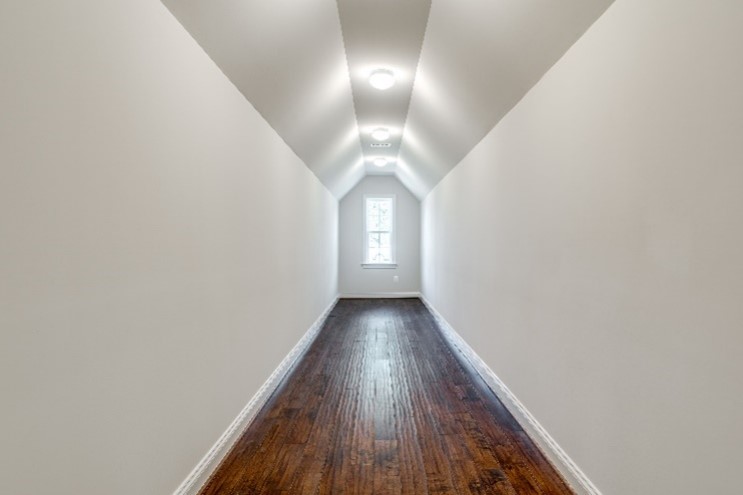 Wet Bar
Just behind the family room is a full functioning wet bar. Finished with two wine refrigerators, a small sink, a wall wine rack, and wall cabinets with glass fronts. The owners chose Lisburn cabinets in slate color with ebony glaze and a quartz countertop in Calcutta Sponda. Now they can easily entertain family and friends for holidays and weekend get togethers.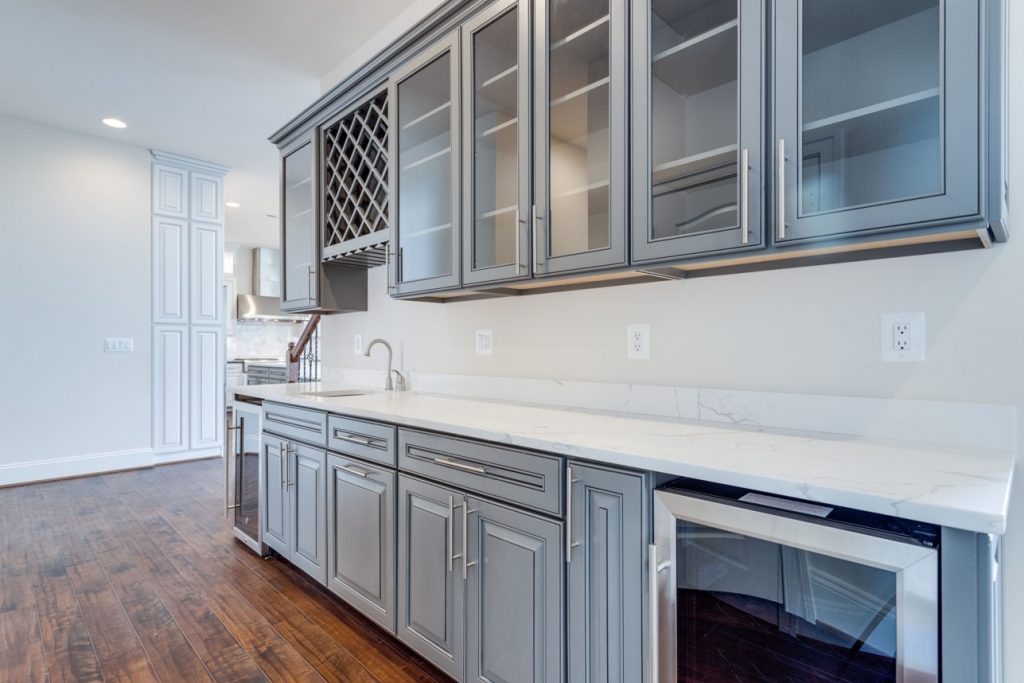 Mirror and Double Curved Stairs
In the living room a large wall mirror was added to far side of the wall. The mirror reflects the sun, creating more light and giving the appearance of a larger space. From the living room you can also see the grand double curved oak stairs in the foyer.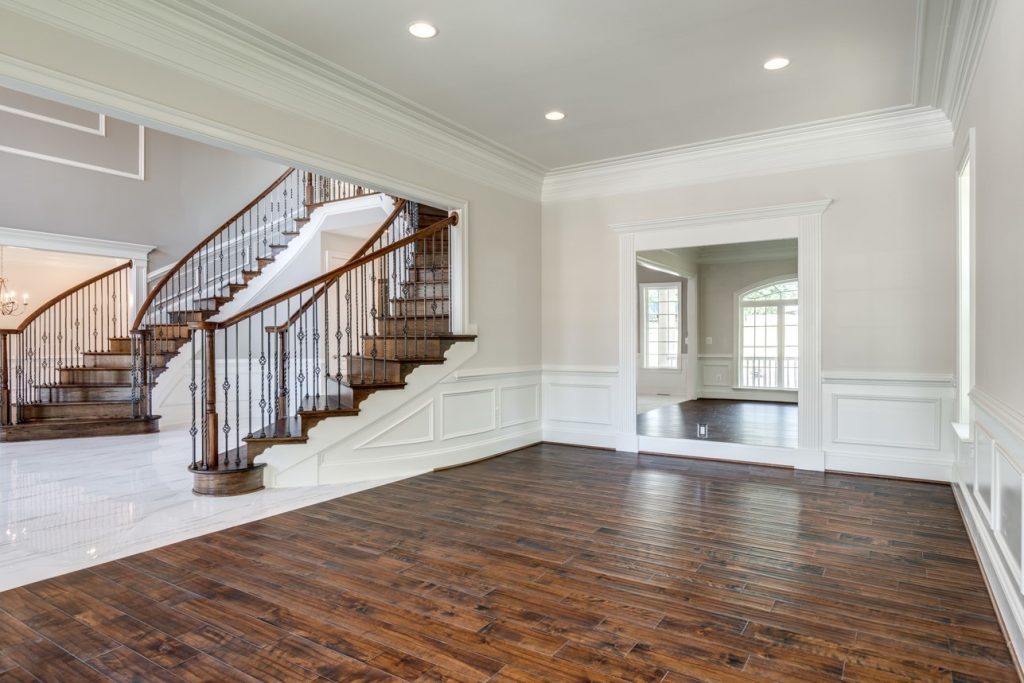 Your Needs Create Your Dreams
At Classic Homes we start by using a floor plan. Then we meet with you and learn your family's needs so we can make your comfortable in your new home. We build and continue to listen every step of the way to create the dream home you truly love. So when all is said and done and we hand you the keys, you're not walking into any house in a new neighborhood, you're walking into your home.

Tags: custom floorplan, hampton II, multi-gen living, puja room, vastu shastra


Categorized in: Uncategorized

This post was written by Suzette Conrad