Build Your Home on Your Lot
Stop looking for the perfect house and start building the perfect home instead.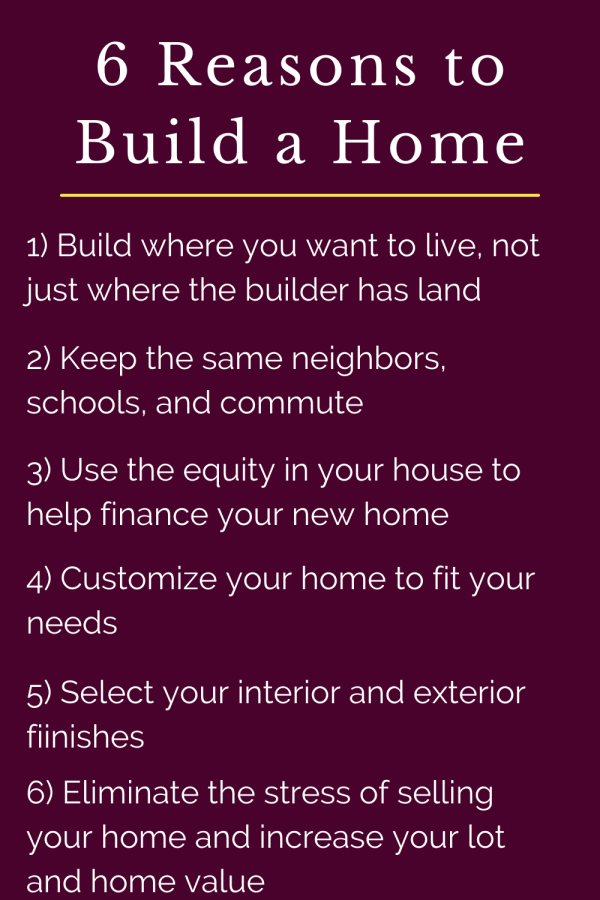 When you build a home on your lot you can either tear down your existing home or purchase a new lot in a different location.  If you love where you live, it's easier than you think to have your dream home and your dream address. Building a home is a wonderful solution when you can't imagine leaving your neighborhood but can't find a home to suit your needs.  
Build on a lot you already own? 
Finding a lot is half the work! Now all that's left is to choose a floorplan that fits your family's needs and lifestyle. Let us tear down your existing house and bring new life to an old lot.  
Build on a lot you're looking to buy?  
If you're looking to buy a lot our team of experts can help you find a lot and will give you a complimentary lot evaluation. We'll help you determine which of our award-winning floorplans will fit your lot.  
In either scenario, our experienced team will help facilitate the permits, mortgage, home design, and final inspection for your new home. Here's what you can expect when you build a Classic Home.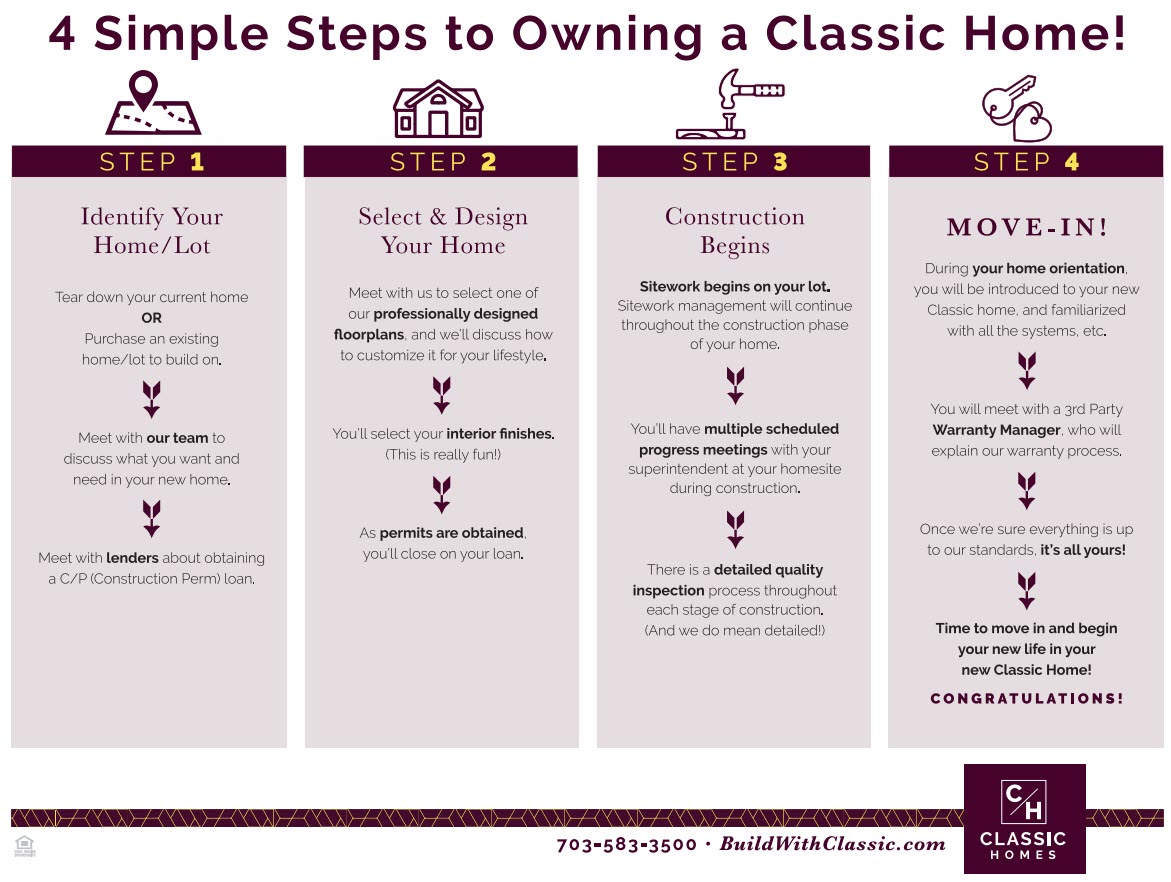 We make it easy to build your home, your way. Let's get the process started! Contact our team today and let's make your dream home a reality.