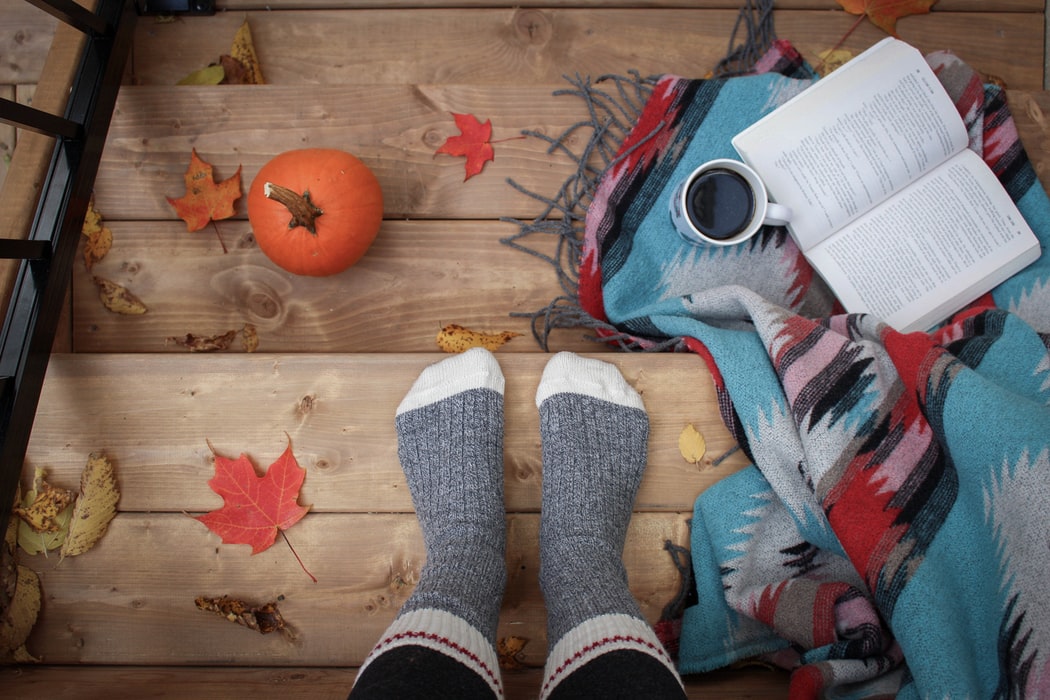 Decorating Your Porch for Fall
October 7, 2021
Published by Classic Homes
What's the best part about the change in season? Decorating of course! The entryway to your home is one of the most overlooked places when decorating. We can easily forget about it, especially if we enter the home through the garage. We have a few ideas of things you can do to spruce up your space. Pick and choose whatever works for you and your family.
Mums
Who doesn't love fresh, in season, flowers? Mums are a great addition to any front porch. Mums are usually sold in big buckets, which make it easy to display. If you want to hide the bucket from the store, you can discreetly place that inside another bucket to hide it. Perhaps a wooden bucket will do the trick? Mums can be found at local farmer's markets, garden centers, and sometimes even the garden section of Home Depot or Lowes.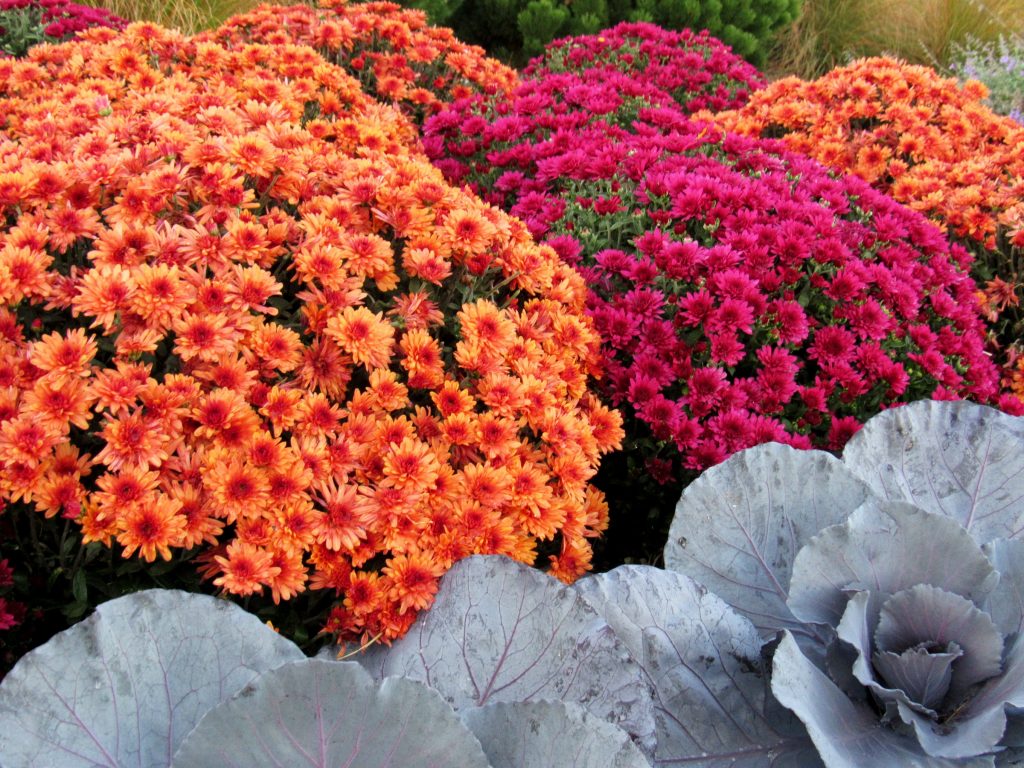 Pumpkins
Is it even fall if you don't have a pumpkin? You can use any kind of pumpkin you like! You can stick with a traditional large orange pumpkin used for carving. White pumpkins are great-especially for Halloween. Gourds are also a wonderful option and can be overlooked. Gourds are usually a bit cheaper, which means you can use them even more! Their unique designs add a bit of depth to your design as well.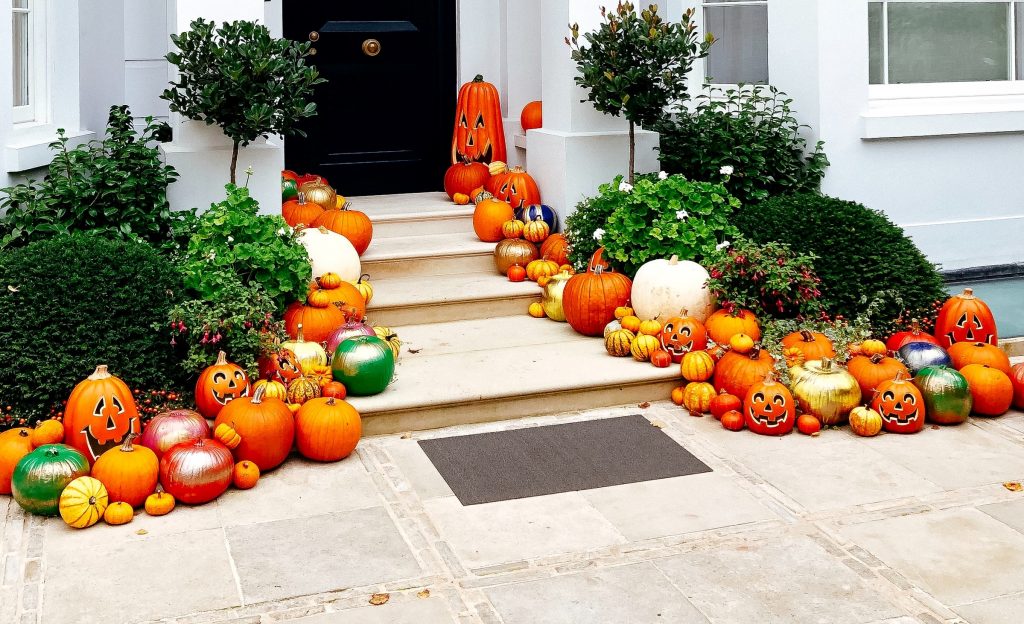 Fall Wreaths
A wreath is one of the easiest ways to decorate for the season. A simple wreath with fall foliage will work regardless of the month. You can also choose a holiday-specific wreath for Halloween, Thanksgiving, or Diwali. Each gives the front door a bit of personality and allows you to express yourself.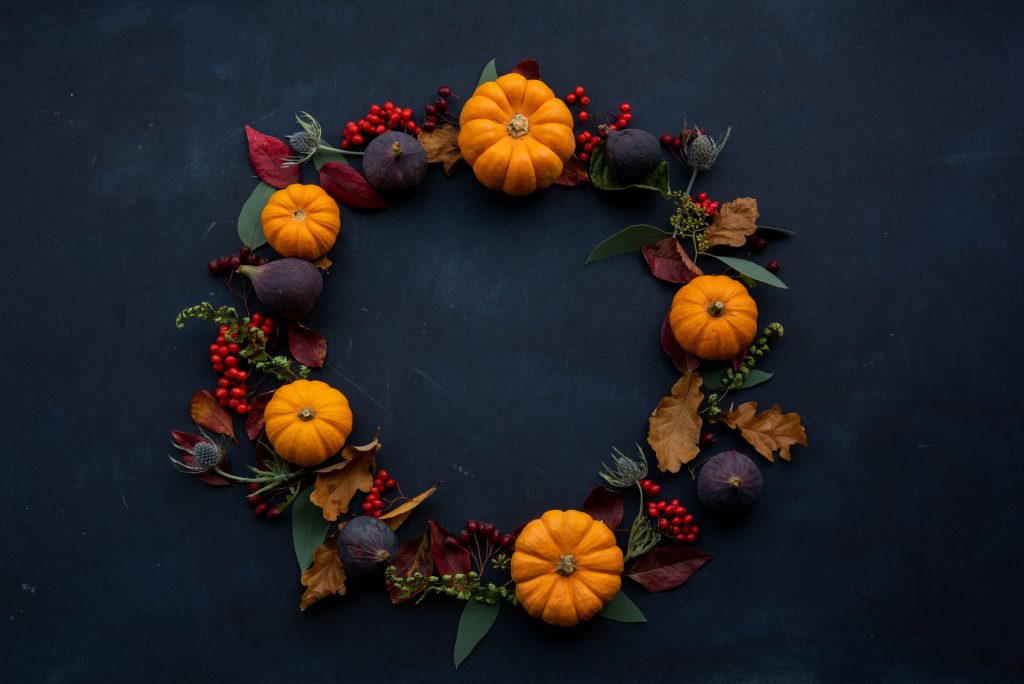 Fall Door Mat
Changing out the doormat is an easy fix that can last all season. There are so many to choose from as well! You can stick with something a bit more formal, or find a humorous one as well. Decorative doormats can be found at Target, Hobby Lobby, William Sonoma, or just about anywhere that sells home goods.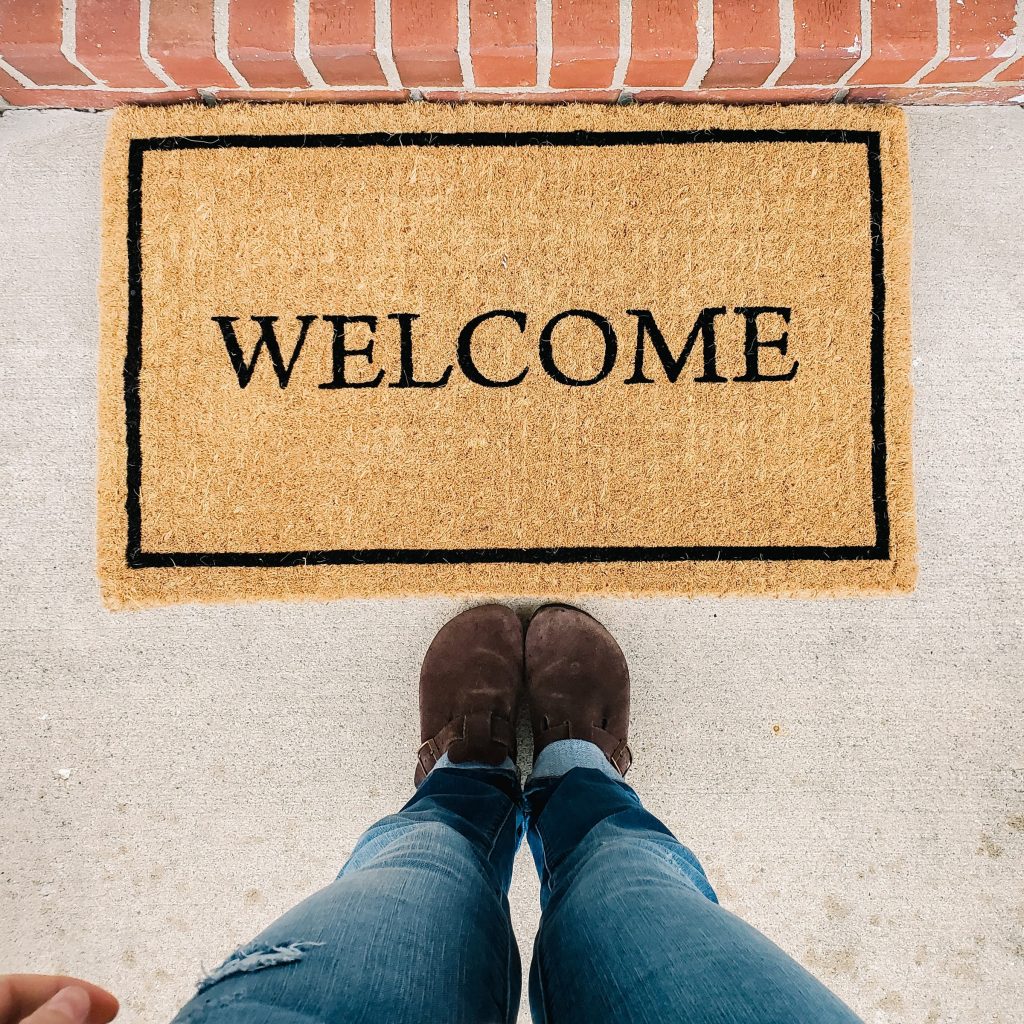 Comfy Chairs
Take time to enjoy the fall foliage on your rocking chair this season. It might get chilly though so be sure to add a throw blanket with fall colors or designs. Pumpkins are always a great design choice but consider flannel as well. Flannel is lightweight but keeps in the warmth. It also adds a pop of color to a wooden rocking chair. For extra comfort, add a throw pillow. Outdoor throw pillows can be found anywhere, and you don't need to worry about getting dirt on your favorite pillows in your living room.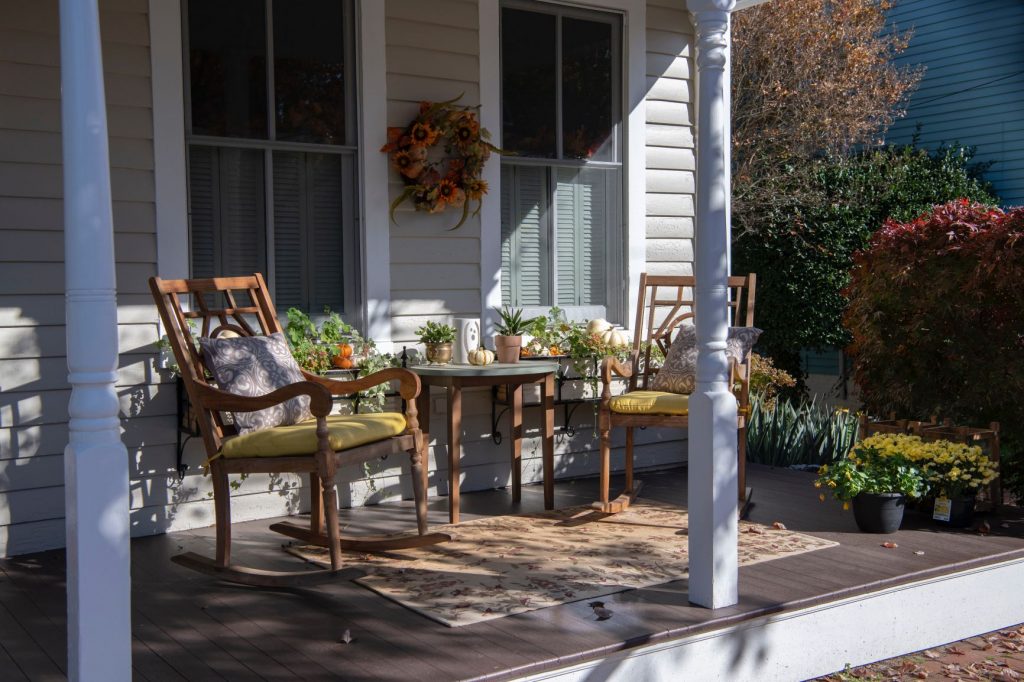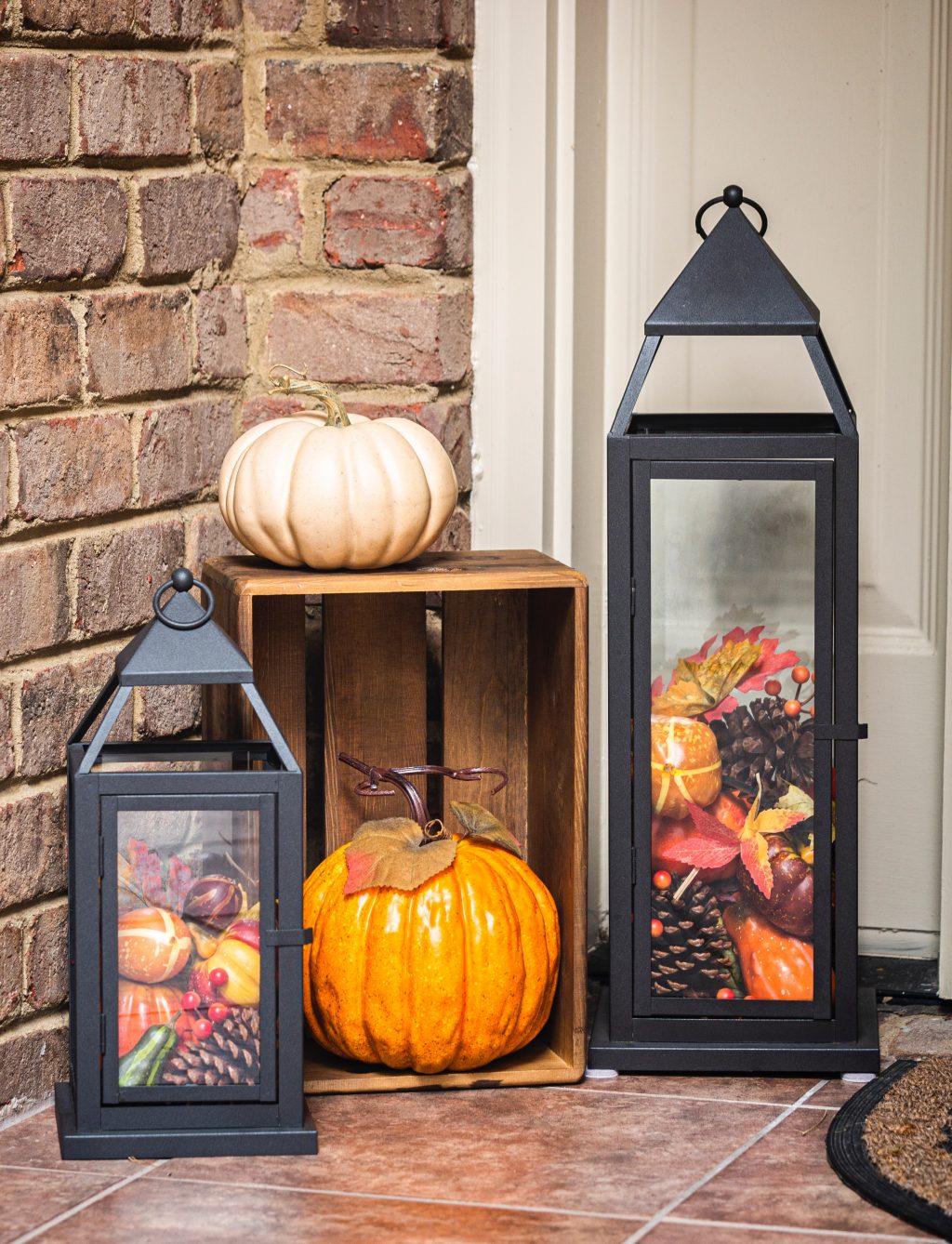 Lanterns
Of course, porch lights are great. The overhead light works wonders, but sometimes you just want a bit more light to create the most inviting and cozy space possible. Lanterns work wonders! Add a battery-operated candle with a timer and you never have to worry about the potential fire hazard a candle presents. The lantern can be any color, shape, and size. It all depends on what you want for your family.
Add Your Own Style
This fall season, spend time outdoors with your loved ones. Turn your porch into an oasis where you can sit and chat on the rocking chairs with your loved ones. Smell the mums together. Take one look at the pumpkins and suddenly get a craving for pumpkin pie. Make this season memorable.
Categorized in: Uncategorized
This post was written by Classic Homes