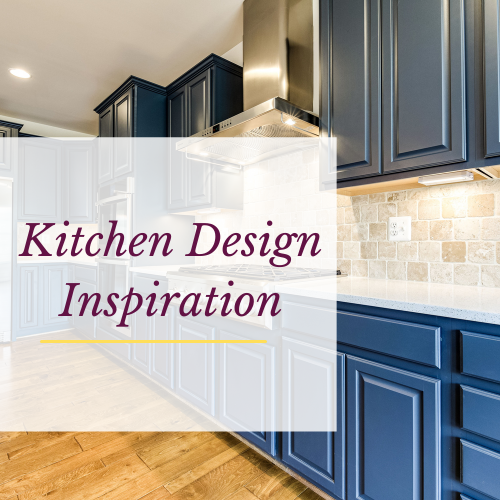 Kitchen Design Inspiration: Spring 2021
April 11, 2021
Published by Classic Homes
Welcome to our Design Inspiration Series, led by our award-winning Design Center Expert Kristine! Let's focus on current popular kitchen finishes as she shares her expertise with us this season.
Light and Dark
Everyone loves natural light, and it works wonders for lifting your mood. Why not let that light reflect off a very light countertop? Have you considered quartz before? It's a beautiful and incredibly low maintenance! Quartz countertops pairs well with dark cabinets: think chocolate brown. These dark colors also work wonders for hiding little one's fingerprint smudges. No need to panic clean before your in-laws come to visit any longer!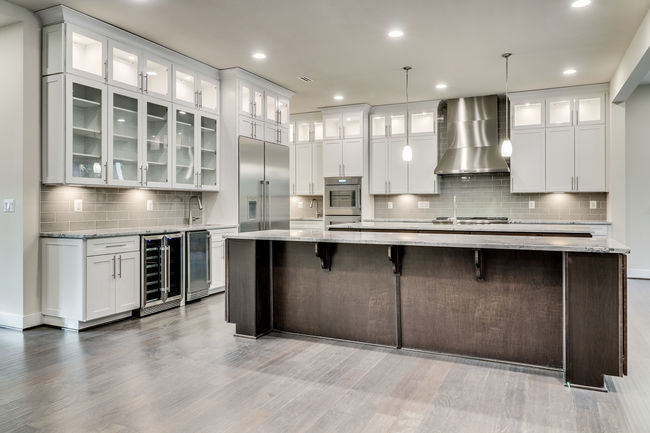 Statement Colors
Feeling blue? We are! Every shade of blue is a great choice. For a nautical feeling in your kitchen consider blue gray cabinets at your island, paired with a white countertop. To complete the look, we suggest white cabinets at the perimeter of the kitchen. This clean and cohesive look is sure to keep you dreaming of your next beach vacation.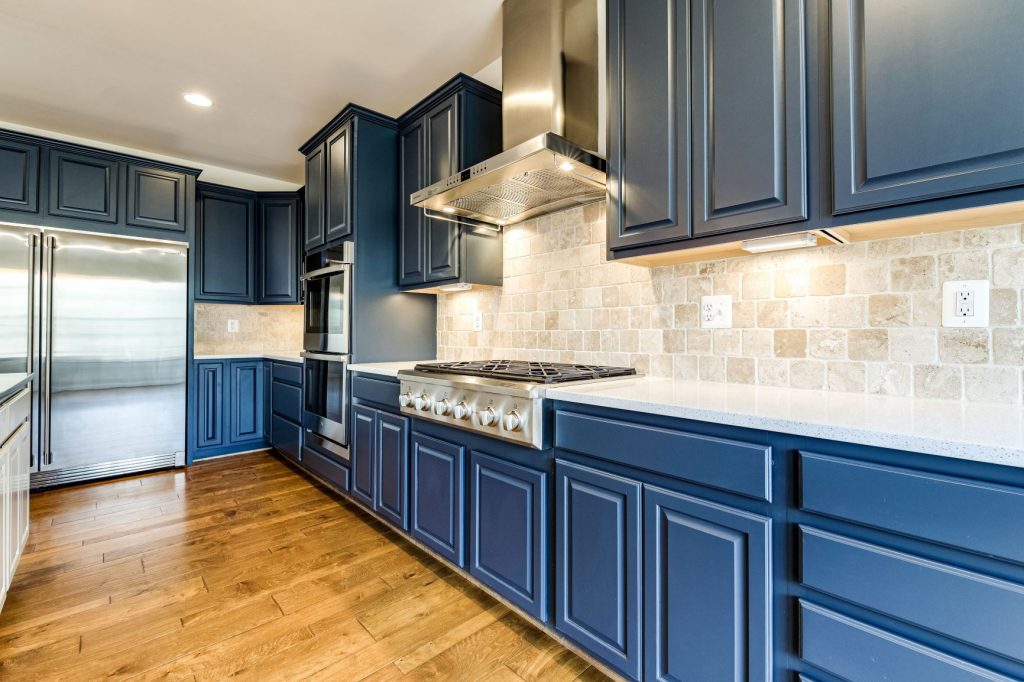 Backsplash
One of the biggest worries you might have while designing your home's interior is when everything is too similar but this year it seems the tides are turning, and it's finally a welcoming sight. Kristine suggests "using the same countertop selection as your backsplash in the kitchen". Not only is it visually pleasing to see a complete design, but it will make your life easier during the building phase as well.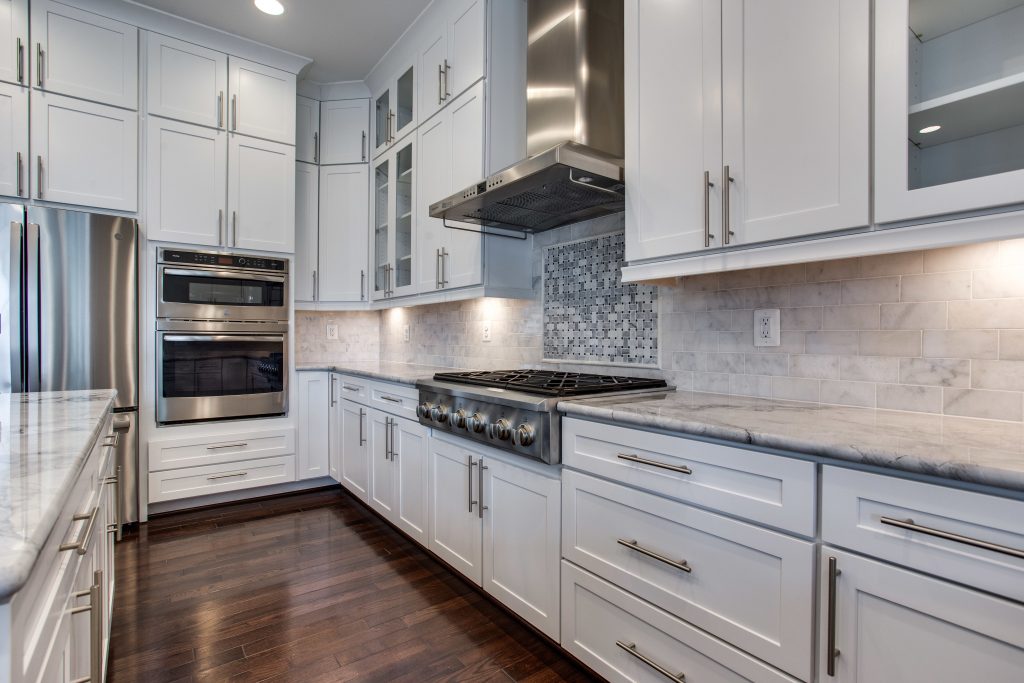 No Doors?
You know that cupboard in your home that holds all the stuff? Those gifts you wish you could re-gift, the extra stuff you "might need" one day, and even the stuff you plan to donate but haven't gotten around to it yet? Spring of 2020 gave us all the time in the world to finally de-clutter that space in our home. Now more than ever, is the time to show off that clear space by utilizing open shelving. Kristine notes "This design element marries beauty and functionality".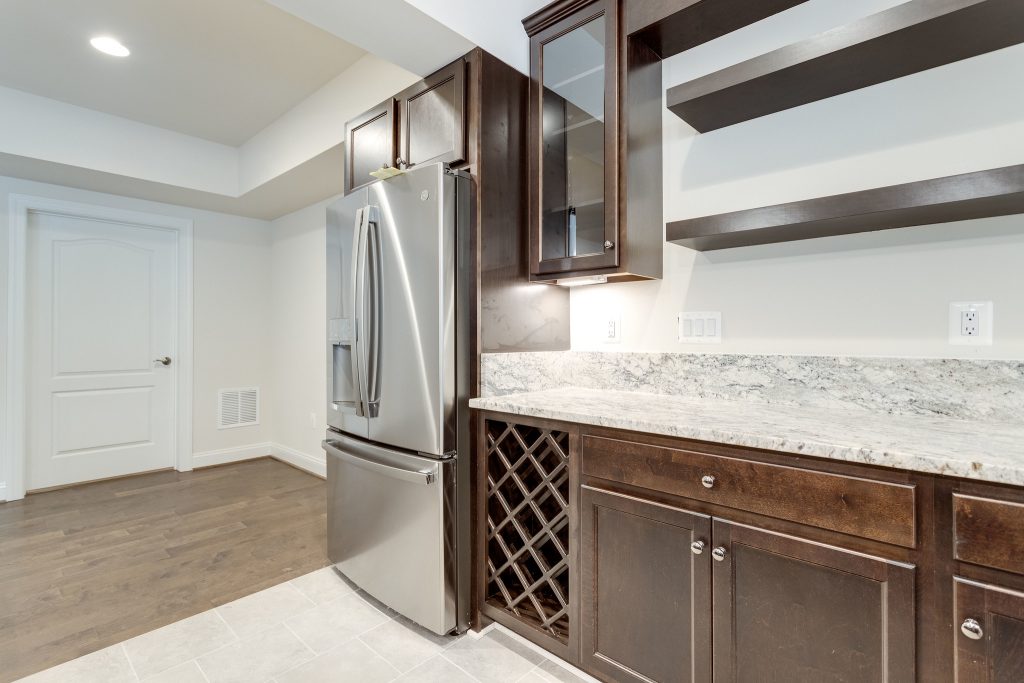 These suggestions, though popular now, have timeless qualities you'll love for years to come. Natural light, easy maintenance, and cohesion are always in style and the perfect source for inspiration. If you have more design questions, contact Kristine today!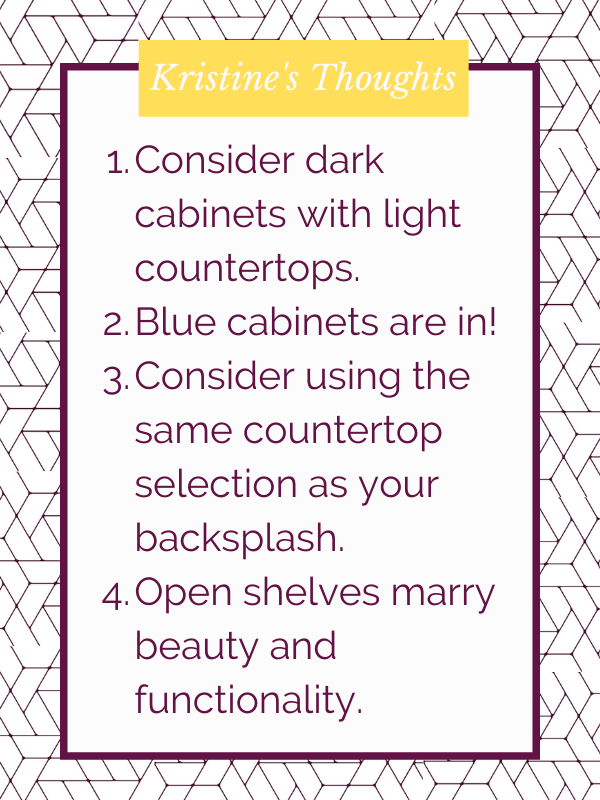 Tags: build a home, design inspiration, interior design, kitchen design, kitchen love


Categorized in: Custom Home Tips, Design Tips, New Home Tips

This post was written by Classic Homes