Design Center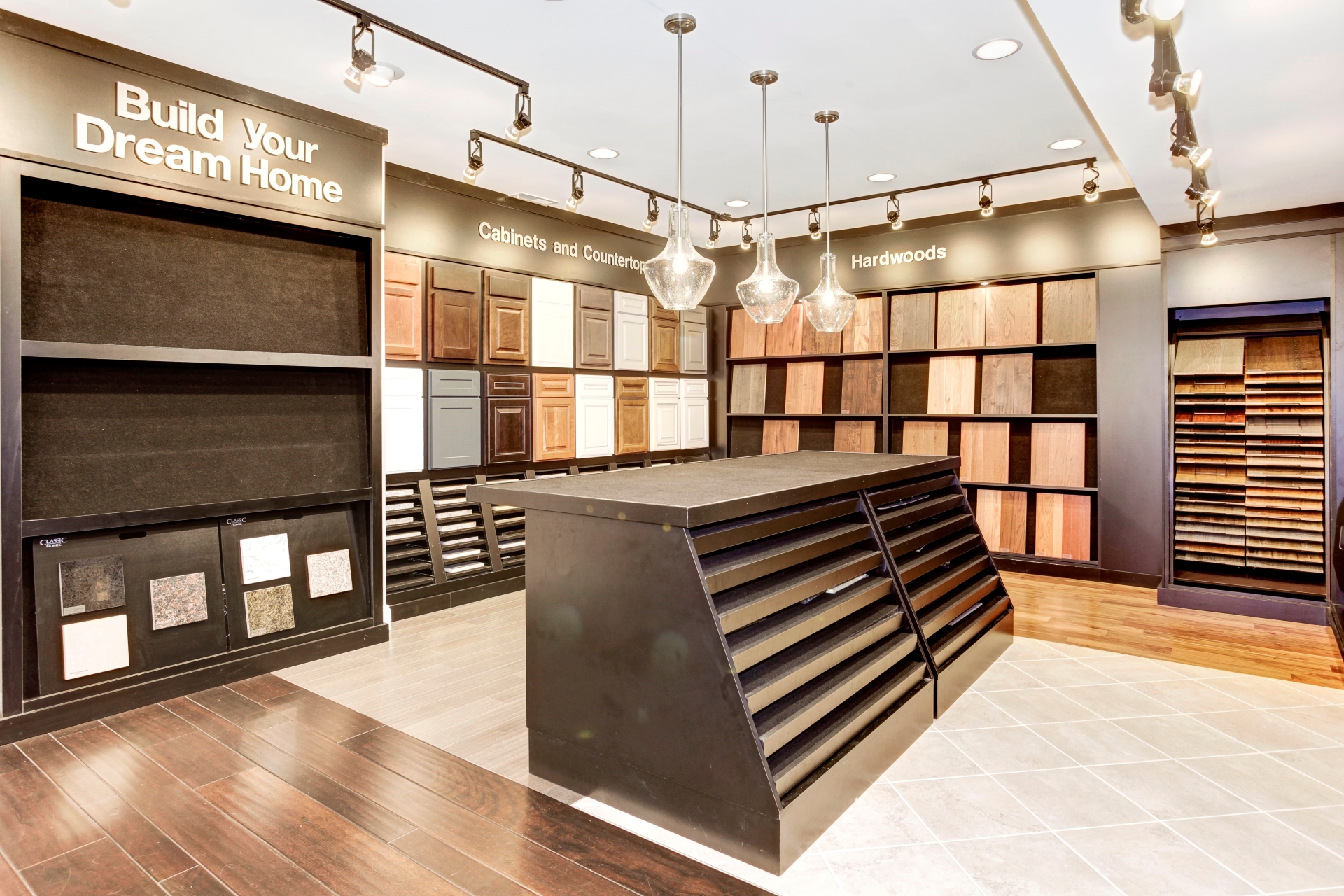 At Classic Homes, we believe you can have it all – quality, value, and modern design. While our homes come standard with solid construction and a generous array of luxury features; we invite you to customize it to your taste. To complete your home, visit our design center where you'll work with our experts to find the finishes that make it your own.
Our fully-stocked design center showcases our partner brands. Classic Homes' award winning Design Center Manager will walk you through the entire process. Choose from classic and on-trend flooring, cabinets, countertops, appliances, plumbing and electrical fixtures. In the unlikely event we don't have what you want, we will help you find it through our wide vendor network.
Visit our Design Center to see the wide array of options we offer. It is our pleasure to help you make your house your home.
"[The] design center was the easy and fun part…Kristine was outstanding!"-M.M
"Kristine has great style and became a trusted adviser in the selections for [our home]."-M.K
"It has been a once in a lifetime experience. If we ever build again, it will be with Classic!"-S.E
What should I expect in my design center meeting?
"Now comes the fun part, selecting the finishing touches for your new home. During our meeting, we will review all relevant selections (exterior selections, tile, flooring, counter-tops, vanities, faucets, carpet, etc.). While this may seem overwhelming, rest assured, we will work together to bring your dream (vision) to life. Also, never be afraid to ask lots of questions…we will always confirm selections before moving on to the next space. It's important your new home is a reflection of you!"
-Kristine Baptiste, Design Center Manager
CLICK the videos below to learn more with Kristine about the Design Center and choosing your selections!