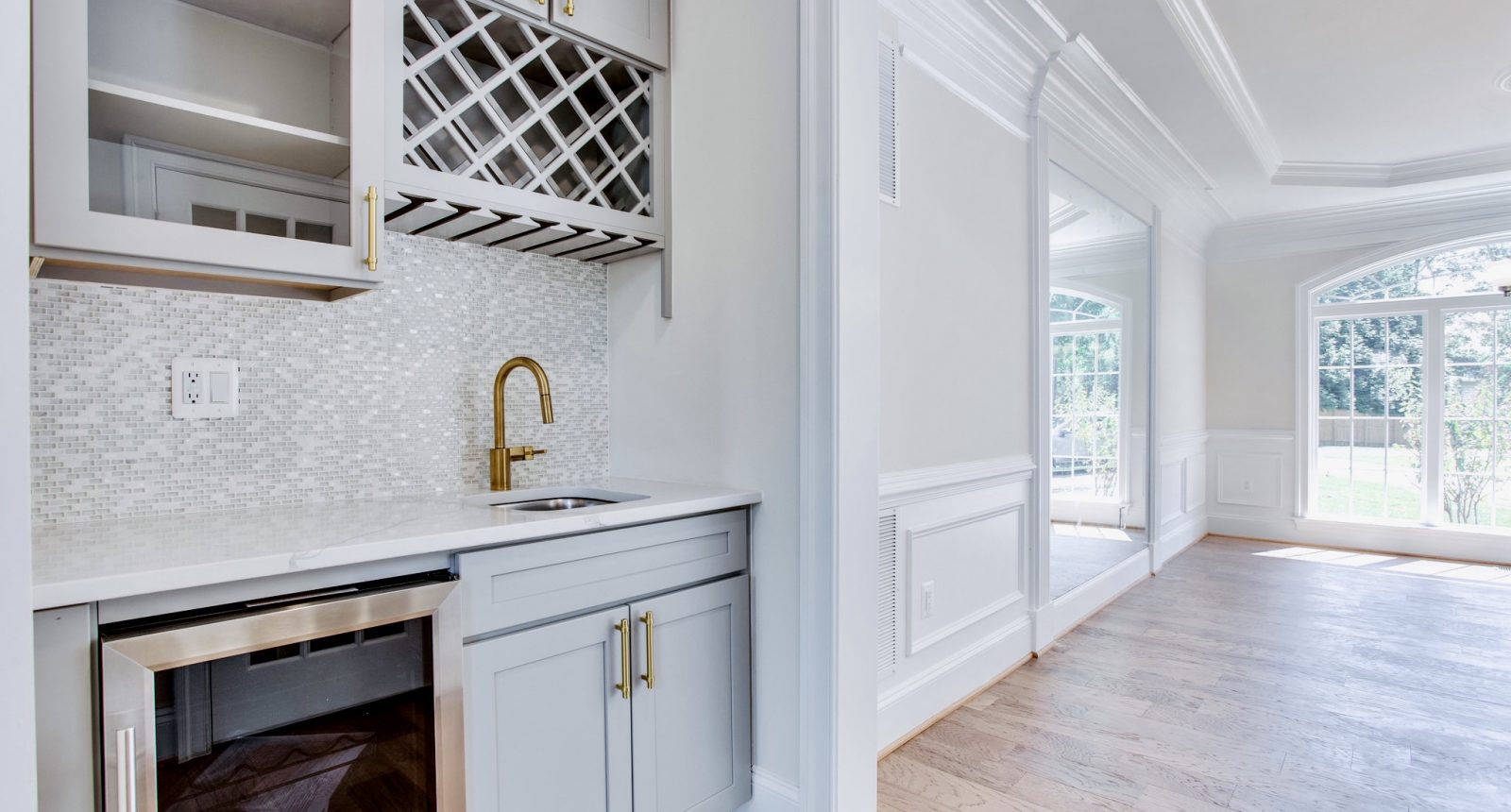 Favorite Floor Plan Features
September 23, 2021
Published by Classic Homes
As part of being a semi-custom home builder, we have many different ways you can customize all our floor plans. From extending rooms, choosing finishes, or adding specific rooms there are many options to choose from. Here are our team's personal favorite floor plan features.
Chaman: Founder and President
I like the rear porch of The Radford and Hampton II. The porch is gorgeous with a beautiful tiled floor, vaulted ceiling trimmed with 1×6, and the modern horizontal metal rail. I can visualize sitting on the porch on a fine summer morning, having a cup of coffee and reading the newspaper (I still read the paper copy), and having a conversation with my wife.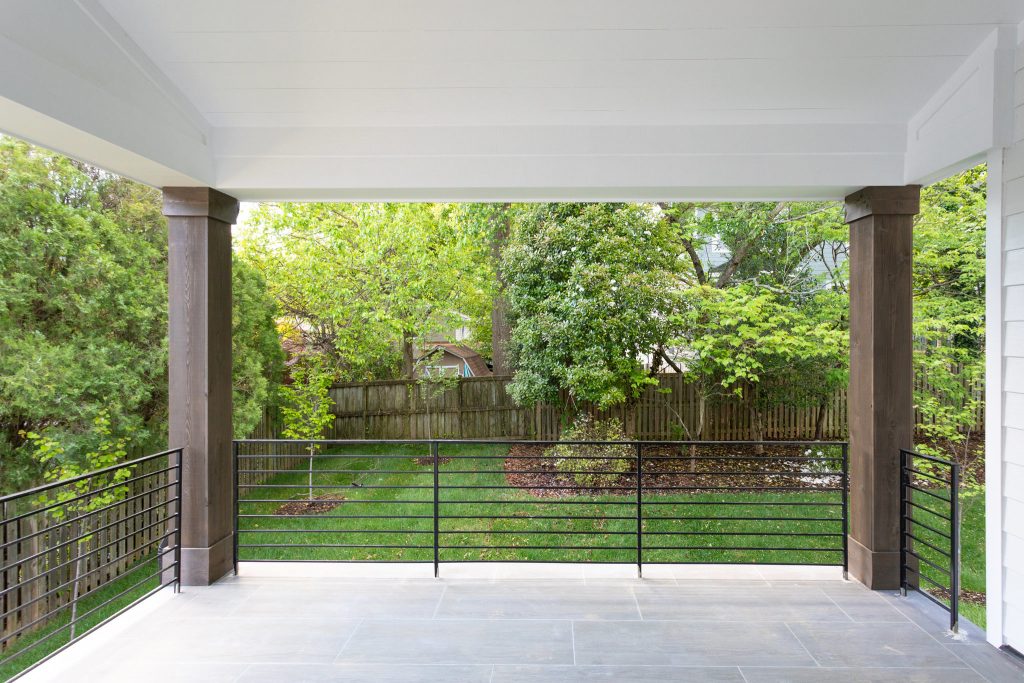 Diane: Office Manager
For me, it is the space for a home gym!! I love to workout and to be able to have the space for that would be absolutely wonderful!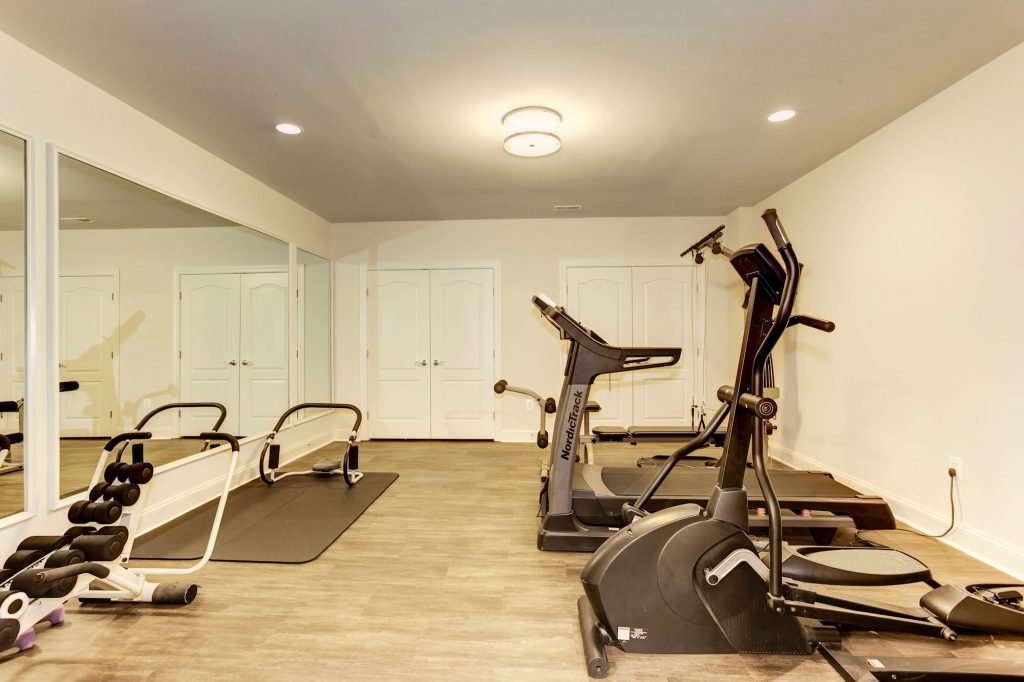 Teresa: Sales Director
My favorite feature is the 5×10 island with waterfall design because it provides a beautiful gathering place for friends and family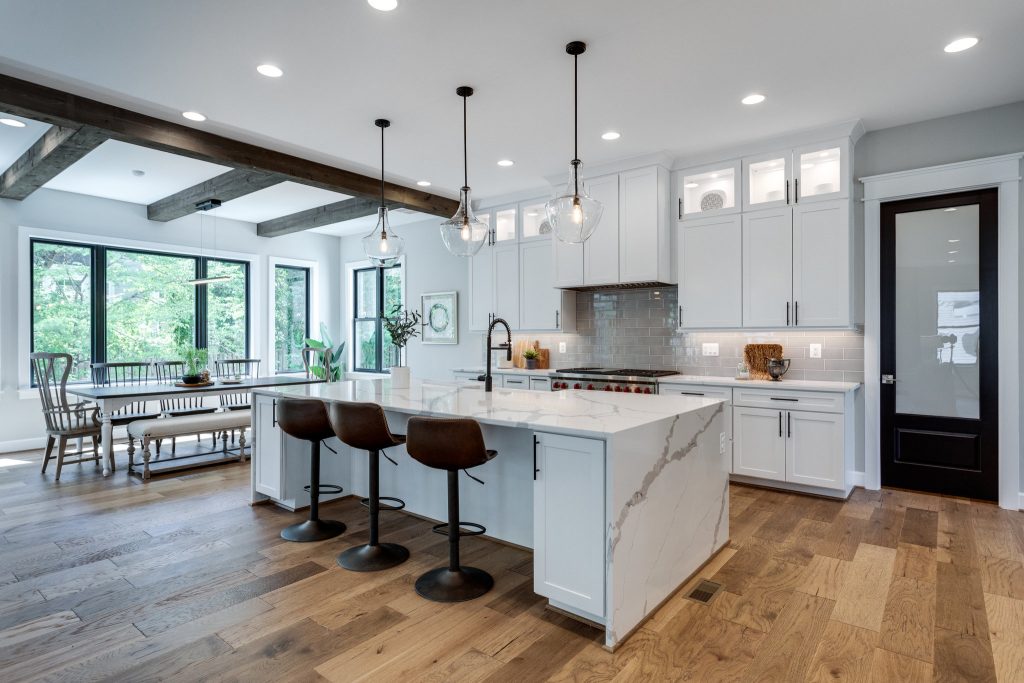 Linda: Sales Assistant
I LOVE the loft in The Radford because it's the perfect space for quiet reflection if you set it up as a library/office space or a fun and relaxing place to hang out and play board games with the kids before bed if you set it up as a den.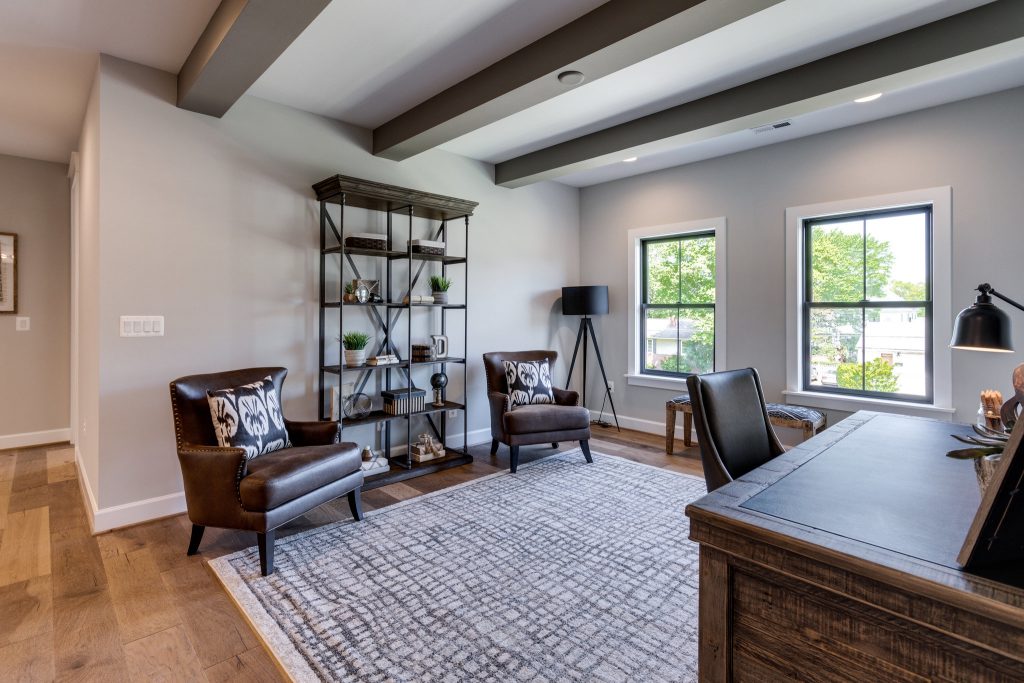 I ALSO LOVE The Hampton II's two-story family room because of the wall of windows which make you just want to turn off the TV and watch the world go by outside after a long day – it's stunning in all seasons but utterly breathtaking in the winter when it snows. That room makes me never want to leave home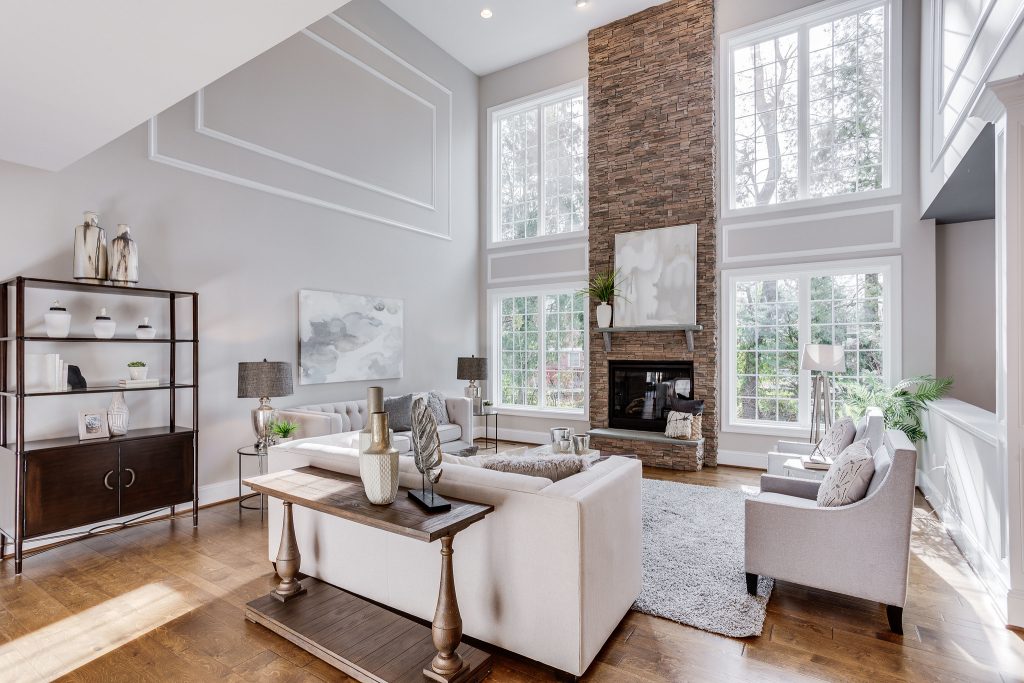 Kami: Director of Construction
"My favorite feature/features are everything exterior! With our new elevations, we are able to build both classic Virginian homes with masonry facades or homes with new modern designs and materials such as Hardie board and batten and cedar columns. Depending on where your lot is we can fit into all architectural surroundings based on our catalog of elevations and the ability to customize those elevations as you go through the design phase. Adding patio's, bistro balconies and screened rooms are all an added benefit to providing outdoor space for family gatherings or entertaining friends without ever leaving your home."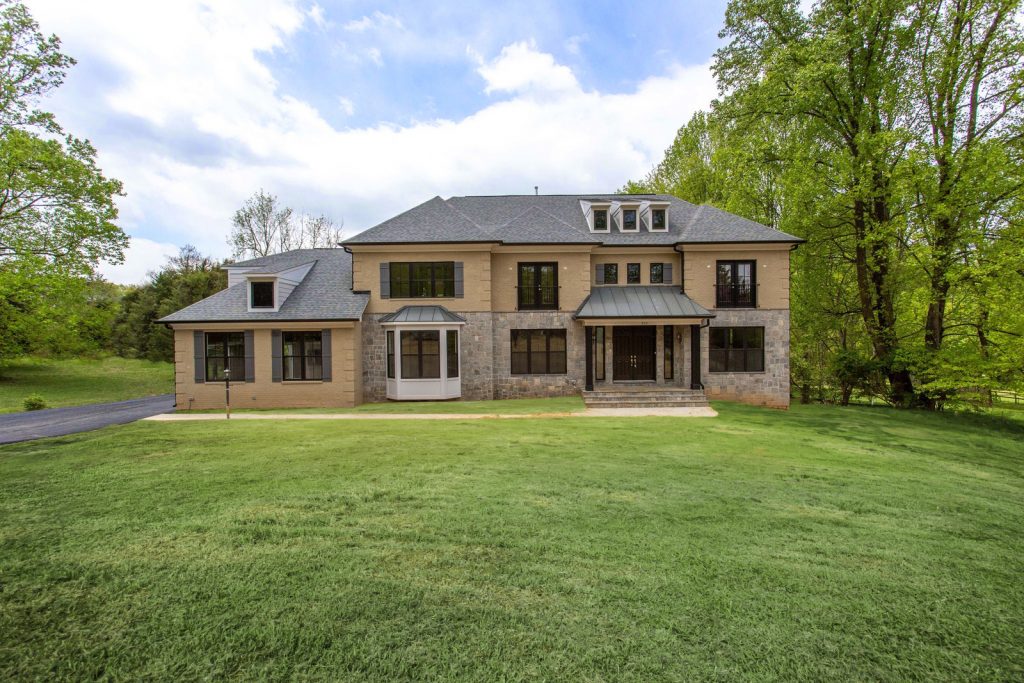 Vivek: President
I love The Radford's first-floor bedroom. It is large, with a huge closet and a luxurious private bathroom. It is also in the perfect location with direct access to the kitchen and garage. It shows consideration and respect for whomever is lucky enough to live there.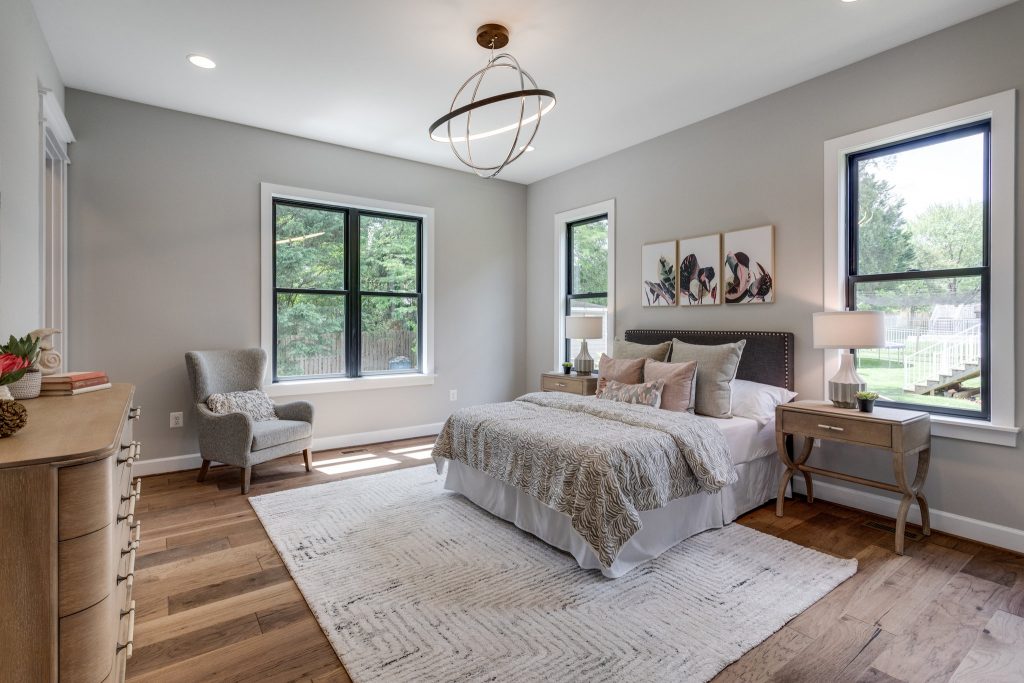 I love The Nottingham.  There is not a single square foot of that home that is unnecessary.  Every bit of space serves a purpose.
I also love the 3rd floor (attic) lofts in our city series homes. They are a home away from home. I couldn't think of a better place to work from home.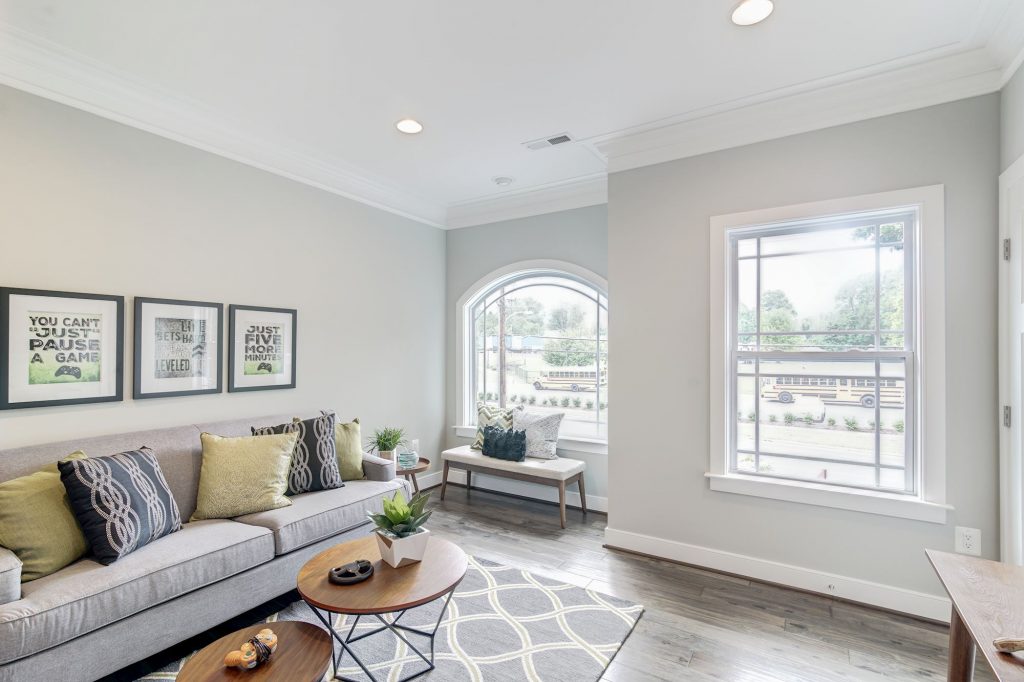 Categorized in: Uncategorized
This post was written by Classic Homes