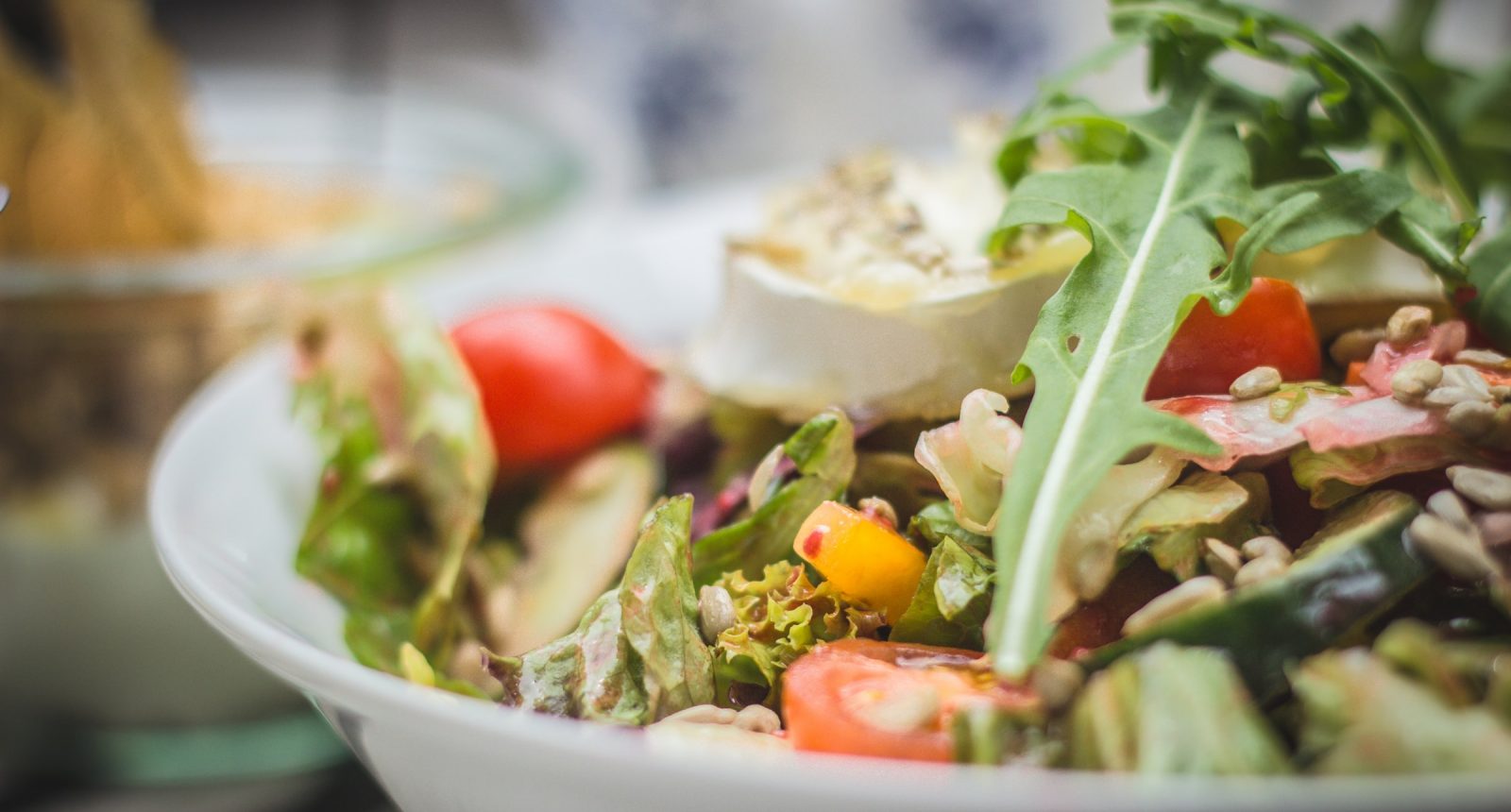 Fresh Summer Salad Recipes
June 17, 2021
Published by Suzette Conrad
Summer is finally here-and so is fresh and seasonal produce! Salads are one of the best ways to partake in all the delicious foods summer has to offer. There are plenty of things you can do to spruce up your salad in a way that everyone in your family will love. Here are eight summer salads we're obsessed with.
Perfect backyard BBQ side dish! The homemade dressing makes the cucumbers and the cherry tomatoes pop with flavor. The chickpeas make this a great vegetarian dish, and the extra fiber will keep you full for hours to come.
Photo and recipe credit: https://www.loveandlemons.com/pasta-salad/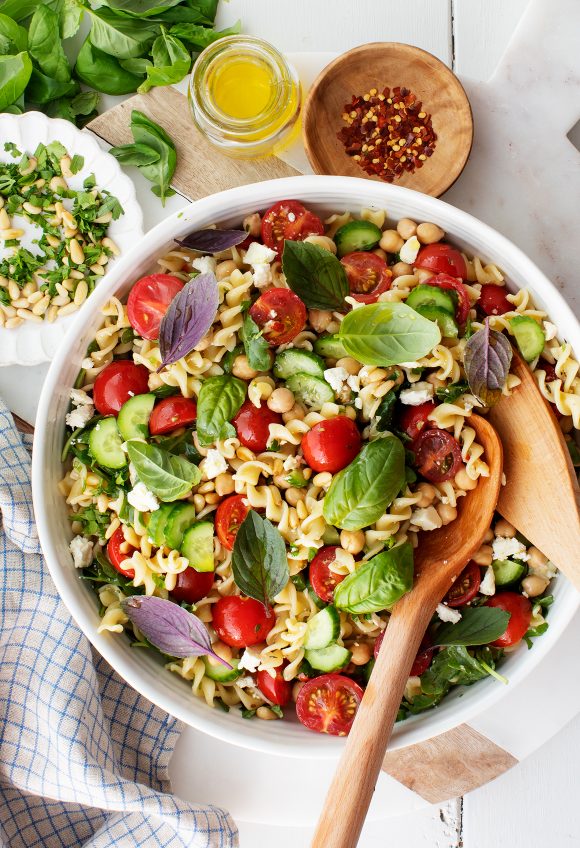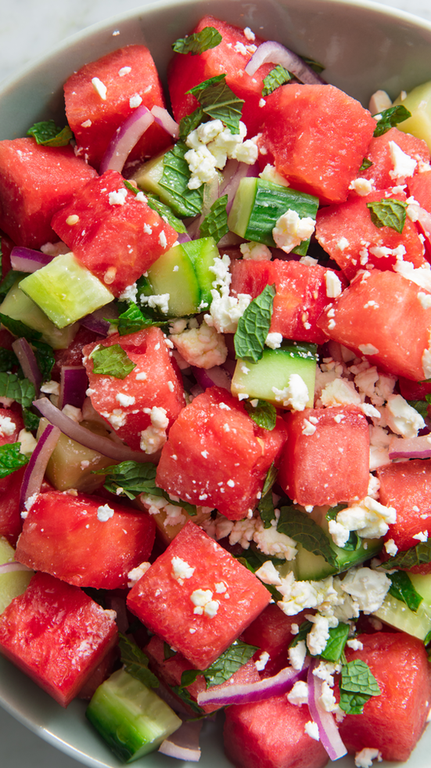 Everyone should have a green salad recipe ready to go at any given moment. If you don't already have one, let this be your recipe. You probably already have all the ingredients on hand and it goes with every meal you can imagine. It works at a dinner party with friends or a backyard BBQ. In short, it's perfect.
Recipe and Photo Credit: https://www.twopeasandtheirpod.com/easy-green-salad/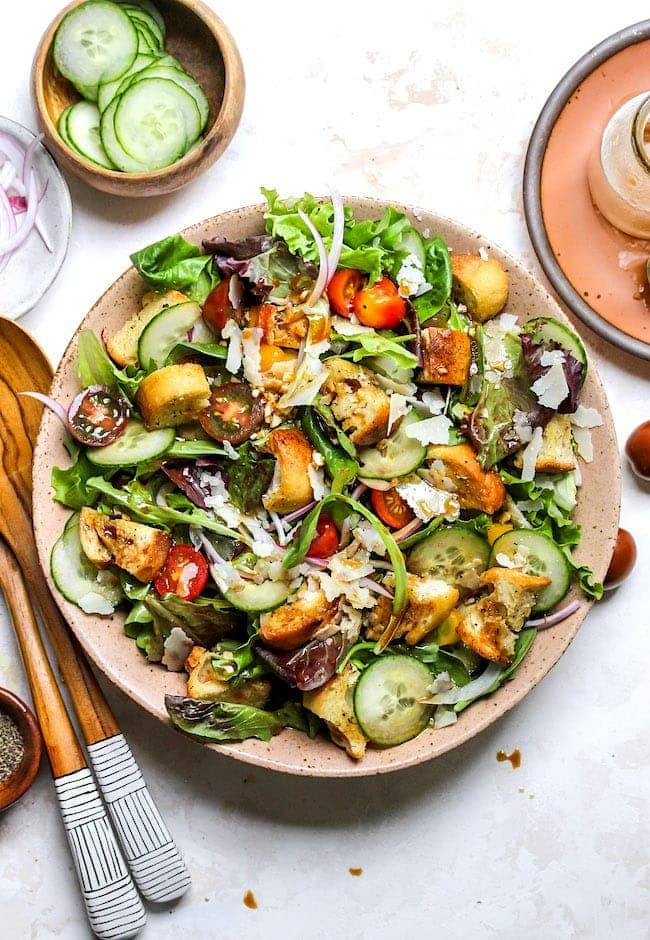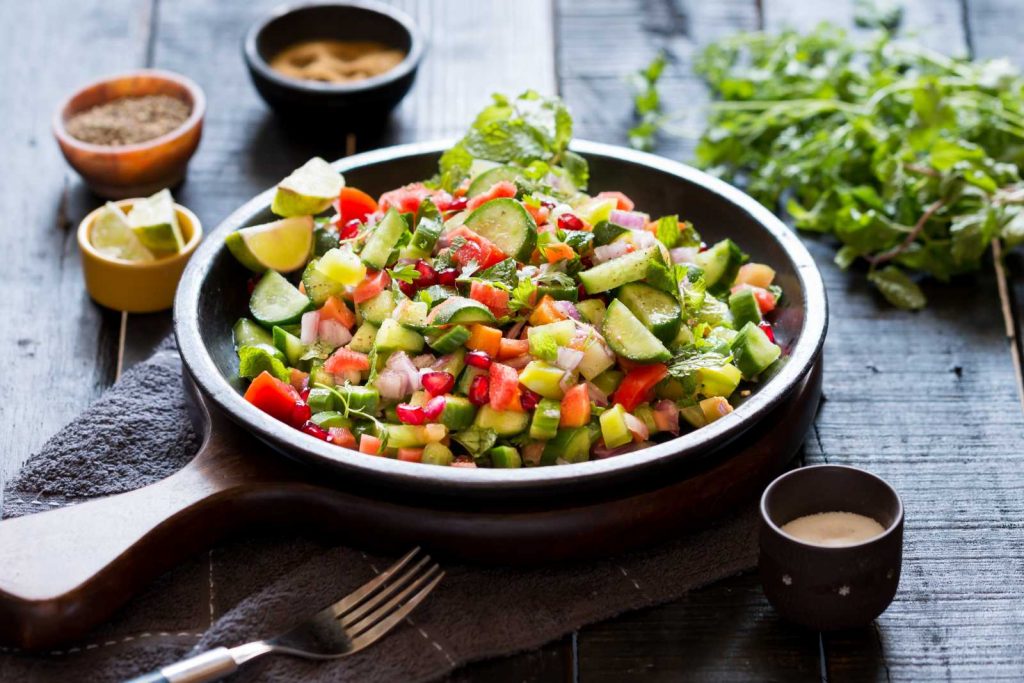 Chicken salad is one of the most versatile summer meals. You can eat it as a sandwich, a wrap, with crackers, or even on top of a salad. It's also incredibly versatile in its preparation as well. You can add in many different things for a different flavor combination every time (my personal favorite is dried cranberries).
Recipe and Photo Credit: https://downshiftology.com/recipes/chicken-salad/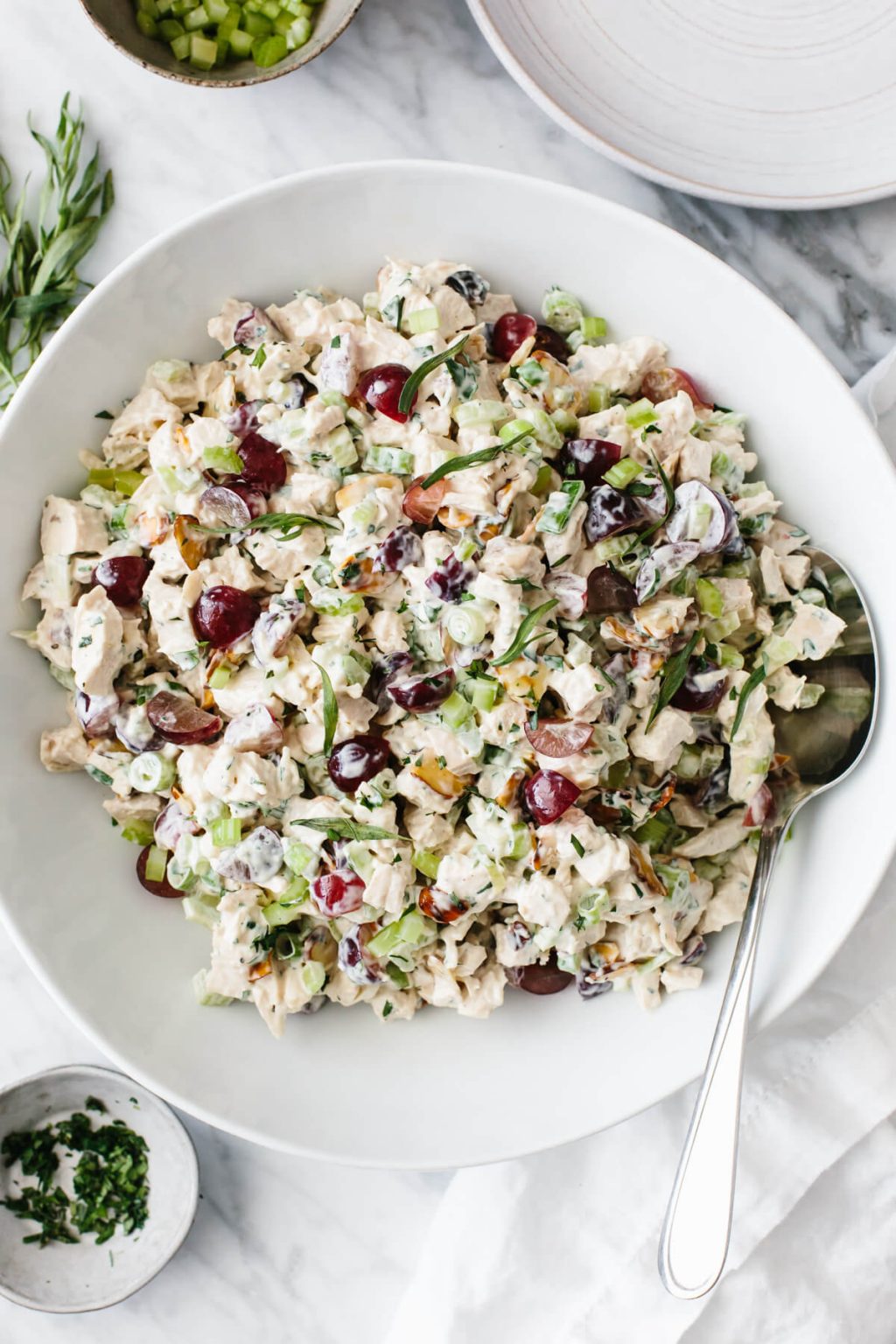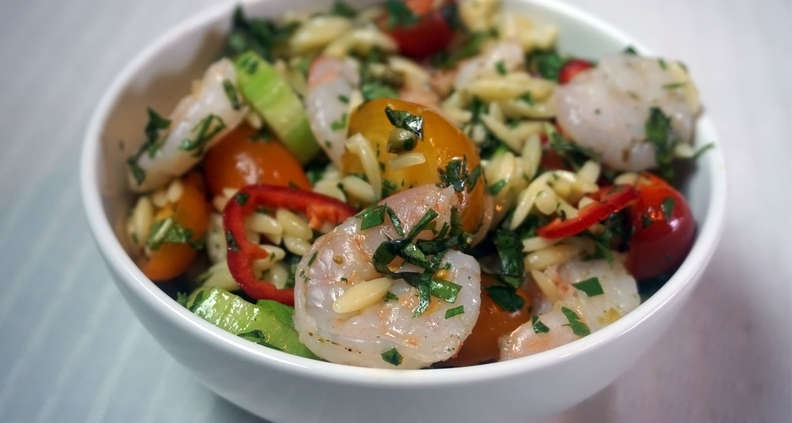 Fruit is already delicious and a perfect summer dessert, so why not spice it up with a homemade dressing. The sweet and citrusy vinaigrette makes this fruit salad downright irresistible. It's easy to personalize as well for even the pickiest of palates!
Recipe and Photo Credit: https://www.cookingclassy.com/honey-lime-rainbow-fruit-salad/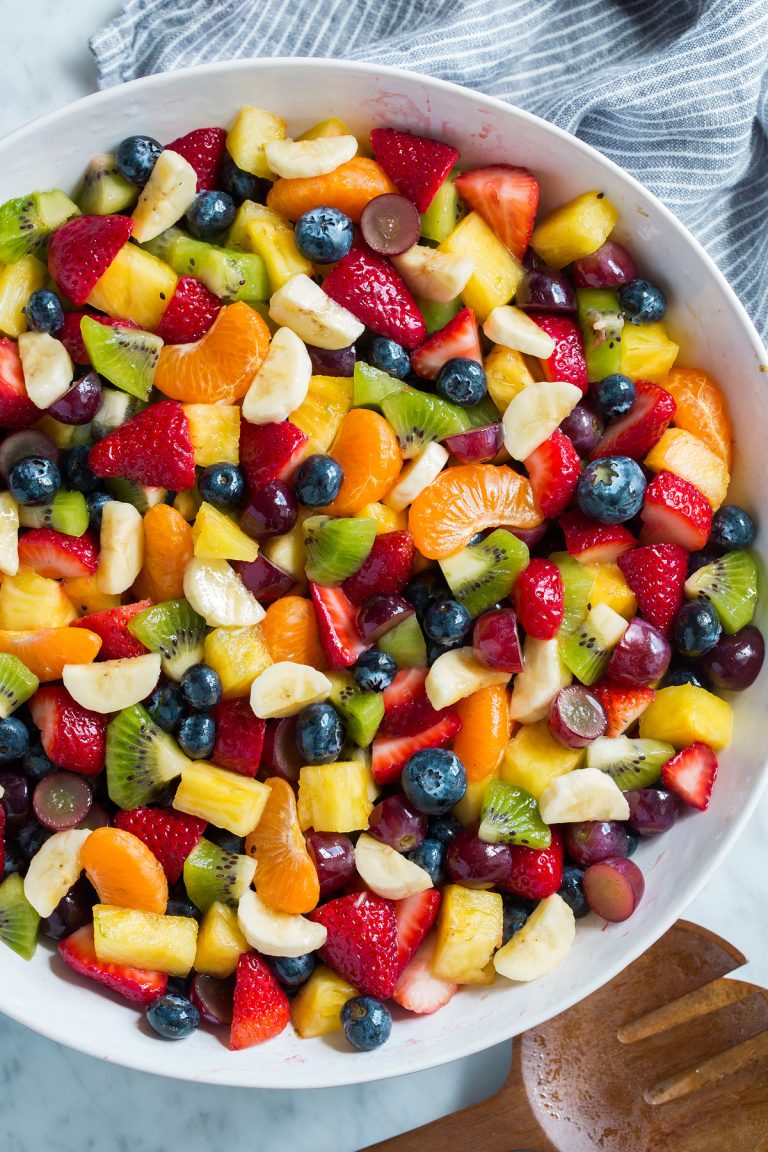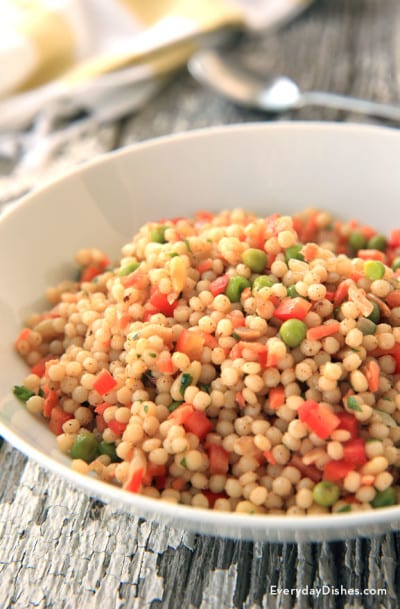 Sources:
Frey, Malia. "Couscous nutrition facts: calories, carbs, and health benefits of couscous". Very Well Fit. 24 Feb 2021. https://www.verywellfit.com/couscous-nutrition-facts-calories-and-health-benefits-4111284
Categorized in: Uncategorized
This post was written by Suzette Conrad