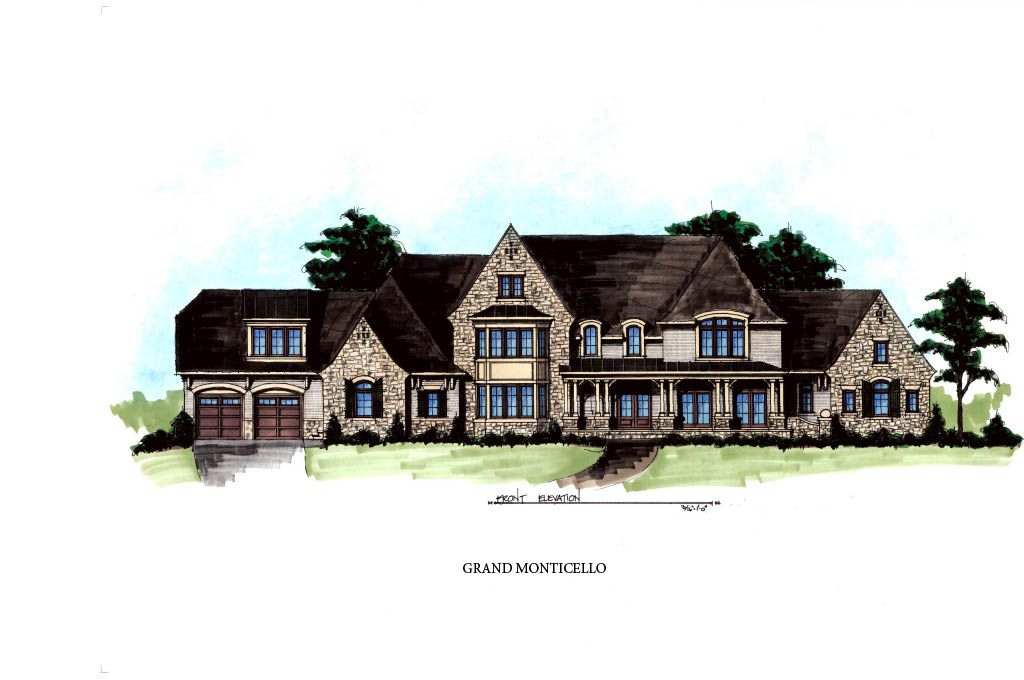 Introducing The Grand Monticello
July 19, 2021
Published by Suzette Conrad
Our Classic Homes Team has been busy at work creating our most grand and spacious floorplan yet: The Grand Monticello. This newest Estate Series floor plan is the definition of luxurious living. With up to 14,300 square feet, and multiple room options we know your entire family can find their own comfort and space. We met with the brains behind the floor plan to understand the inspiration behind our most exquisite floor plan yet.
Q: Why Did You Design This Floorplan?
John Halak: "The home originally was designed for a special client. They fell in love with our estate series but wanted even more room and even more space for the entire family. We took inspiration from each of the estate series floorplans and found a way to combine all our favorite parts of each plan."
Chaman Puri: "The intention was to create a main floor owner's suite. A multi-generational family would not need to worry about their aging parents climbing up the stairs to their bedroom. "
Q: As a Multi-Generational Builder, What Benefits Does the Grand Monticello Offer a Large Family or Multi-Generational Family?
Vivek Puri: "The ability to gather with friends and family in perfectly sized spaces. When friends head home, you have plenty of space for every member of the family to retreat to the privacy of their bedroom if they so desire. The first-floor owner's suite is perfect to accommodate aging parents and other additional family members."
John Halak: "The home has plenty of space for entertaining parties of any size, as well as the ability to accommodate today's growing multigenerational family needs. "
Special Rooms
This home indeed has plenty of space for everyone! In the basement alone you can find a wine grotto, dance hall, game room, card room, rec room, media room, exercise room, and a den.
Q: The style of the home looks different than the other estate series floorplans. What is the inspiration behind the design?
John Halak: "This elevation is a combination between a modern and formal design. Not only is there room for large birthday parties for the kids, but there is room for small dinner parties as well. You can comfortably fit all your loved ones to join in on the fun."
Q: One unique feature of the home, is the four-car garage. There are two separate two-car garages on the floorplan. What is the inspiration behind that?

Vivek Puri: "The two garages provide an inviting look, making a wider and grander home. It also allows for different uses of the garage. It's not just a place to park your car, but it can be a workshop, storage space, and a place to store your bikes as well."
Q: What do you think families will enjoy most about this floorplan?
Vivek Puri: "The layout is a perfect balance of privacy and gathering. The main gathering area is ideal for entertaining, and the living areas are truly a sanctuary away from the rest of the home. When you want to gather with friends and loved ones there is no need to worry whether you have enough room for everybody."
Chaman Puri: "Not only is the home spacious, but it's also functional. We truly wanted to create a grand home with room for everyone, and in order to do so we did not want to sacrifice valuable square footage for an unnecessary design feature. Everything in this home is designed with space and grand living in mind.
Final Thoughts
The grand Monticello is truly living luxury living on a Grand Scale. If you're looking for a floorplan with ample room for friends and family then this is the one you need.
---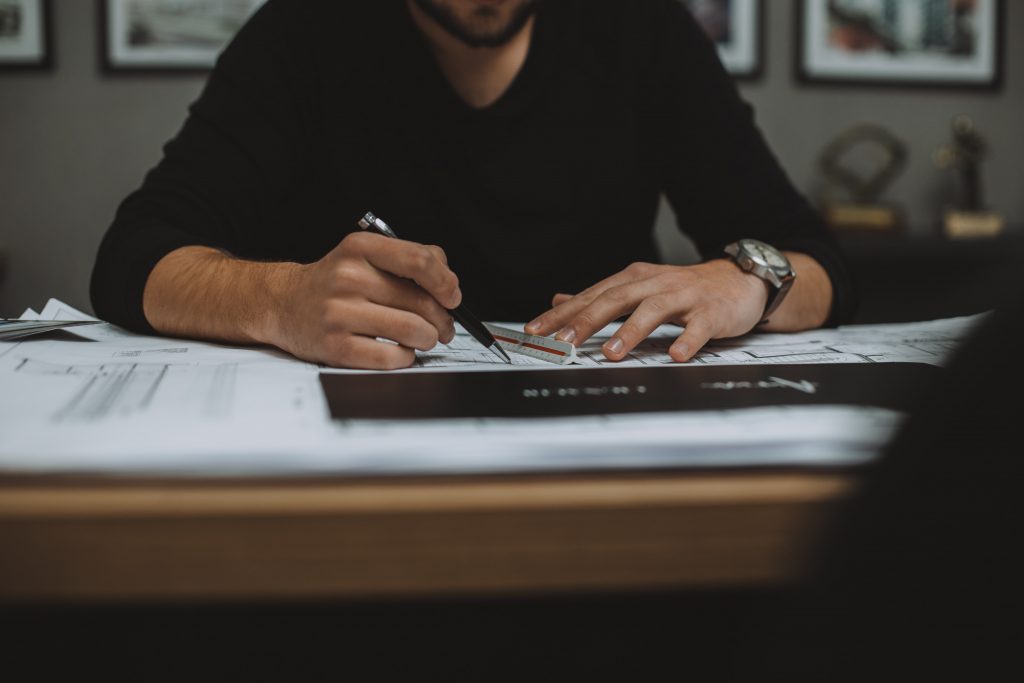 Categorized in: Uncategorized
This post was written by Suzette Conrad