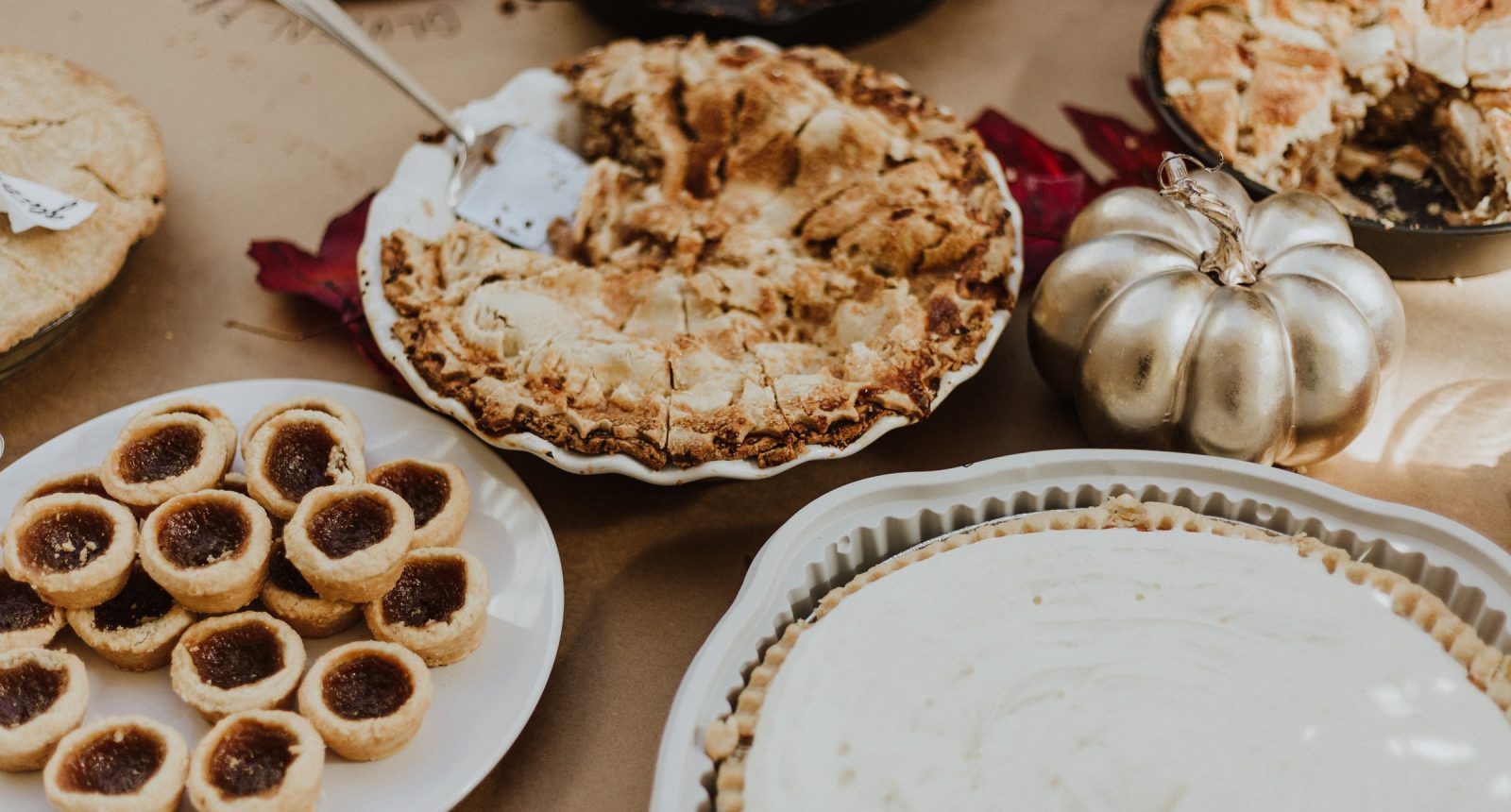 The Best Fall Recipes
November 4, 2021
Published by Classic Homes
"I'm so glad I live in a world where there are Octobers". LM Montgomery, author of Anne of Green Gables expresses our exact sentiments. The crisp air calls for big sweaters, cozy blankets, and of course food! We've gathered a collection of our favorite recipes that take advantage of the bountiful season. Expect to see recipes for spinach, squash, apple, pear, and of course pumpkin.
Breakfast
One of the most family-friendly fall activities is apple picking. Everyone can get in on the fun and connect with nature in the most delicious way possible. There are plenty of orchards in Loudon county as well that you can stop by and visit. Use the fresh apples to make a filling for these apple pie crepes.
Photo Credit and Recipe Credit: Tidy Mom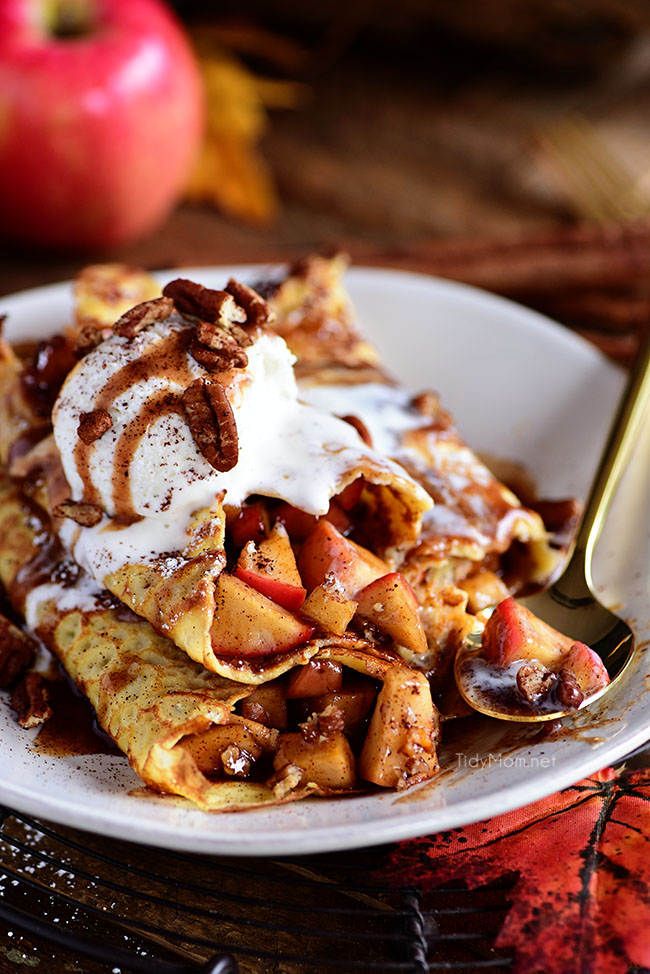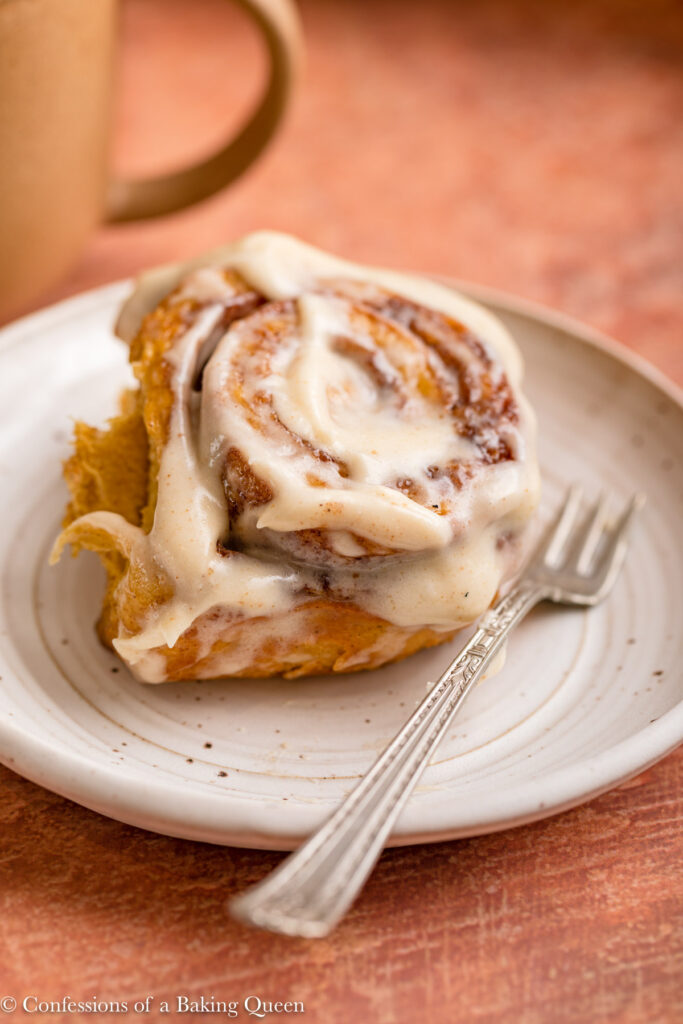 Is it even fall if we don't include a pumpkin recipe? There are hundreds of places to pick up pumpkins! Make sure you're grabbing a baking pumpkin and not a big carving pumpkin. Cox Farms, located in Centreville, has both types of pumpkins. After grabbing your pumpkin stay for the fall festival. Fresh apple cider donuts and kettle corn are the perfect accompaniment to the hayride where you'll see witches, aliens, and maybe even a troll?
Photo and Recipe Credit: Elizabeth Waterson from Confessions of a Baking Queen
Don't let the title deceive you, this is indeed vegetarian! The recipe calls for a vegetarian sausage substitute such as gardein or beyond. This is the perfect breakfast if you prefer to start the day on a savory note.
Photo and Recipe Credit: Simply Taralynn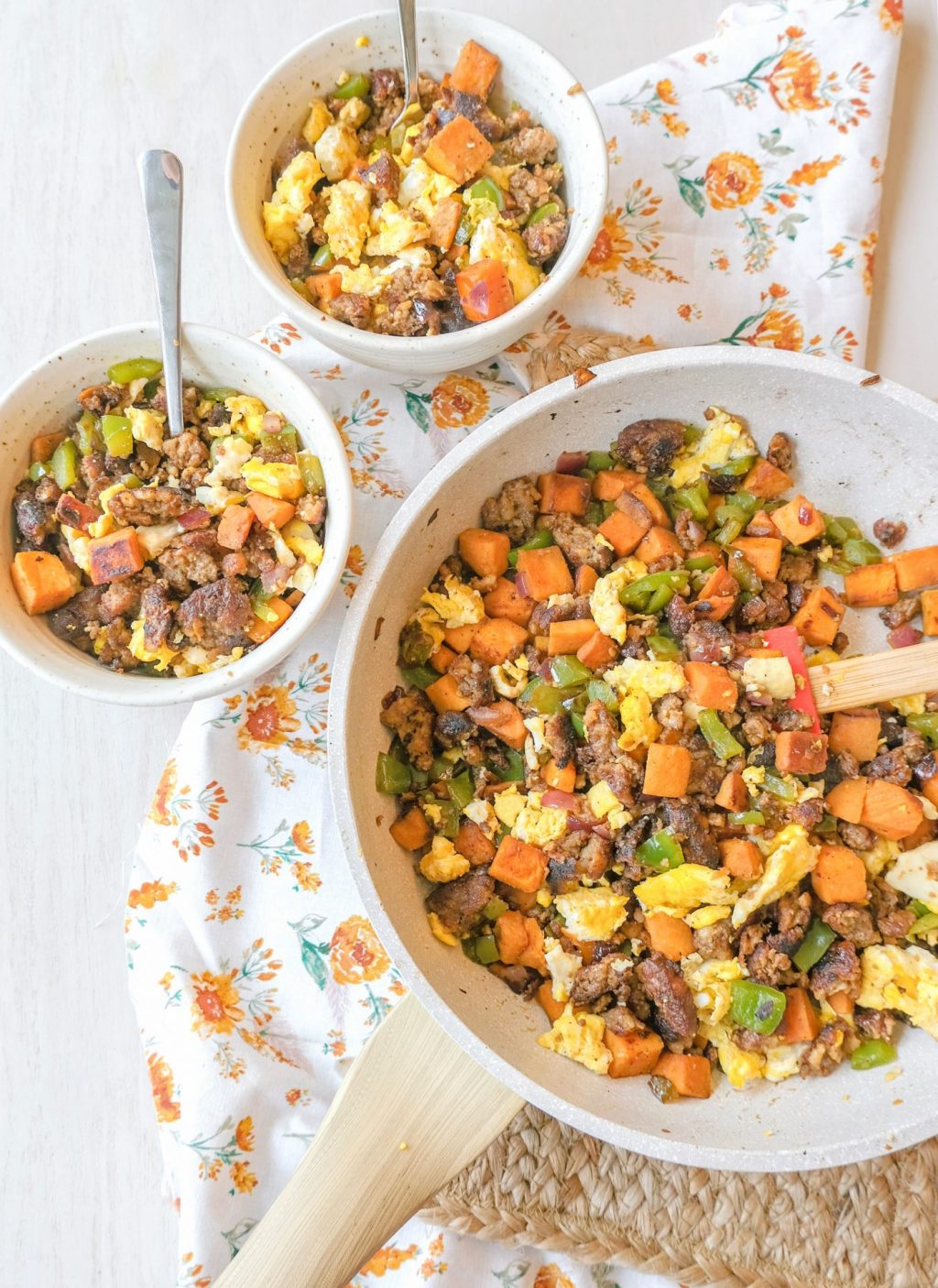 Lunch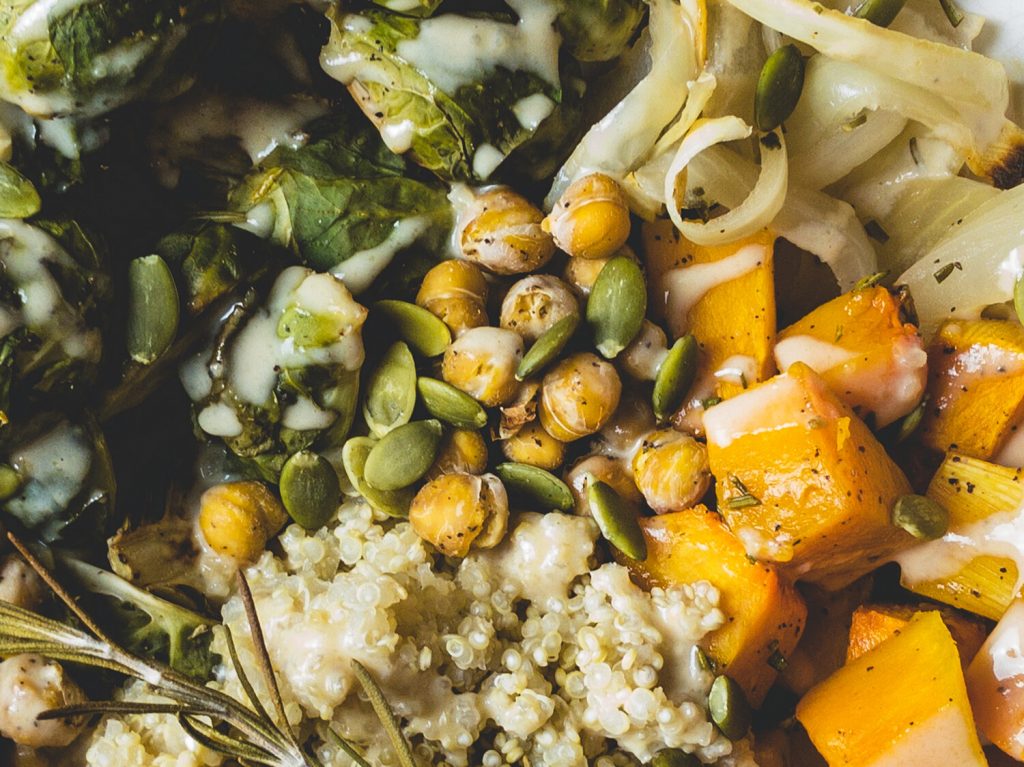 Meal prepping is the perfect answer to busy autumn days. Pop this in the oven and you've got at least four meals out of it. The crunchy chickpeas and the soft sweet potatoes go perfectly together. You can customize this one any way you want! Don't like onions? Don't like Brussel sprouts? That's okay! Add what you like.
Photo and Recipe Credit: Courtney from Not Like Mama
There are plenty of vegetables in season so might as well take advantage of them. This salad in particular is a great option because it's the perfect mix of savory and sweet. The apples and cranberries perfectly balance the feta and nuts. The homemade dressing is a nice touch too and you don't have to worry about all the added ingredients like you would with a store-bought dressing.
Photo and Recipe Credit: Alaina from Honest Grub Honest Foodie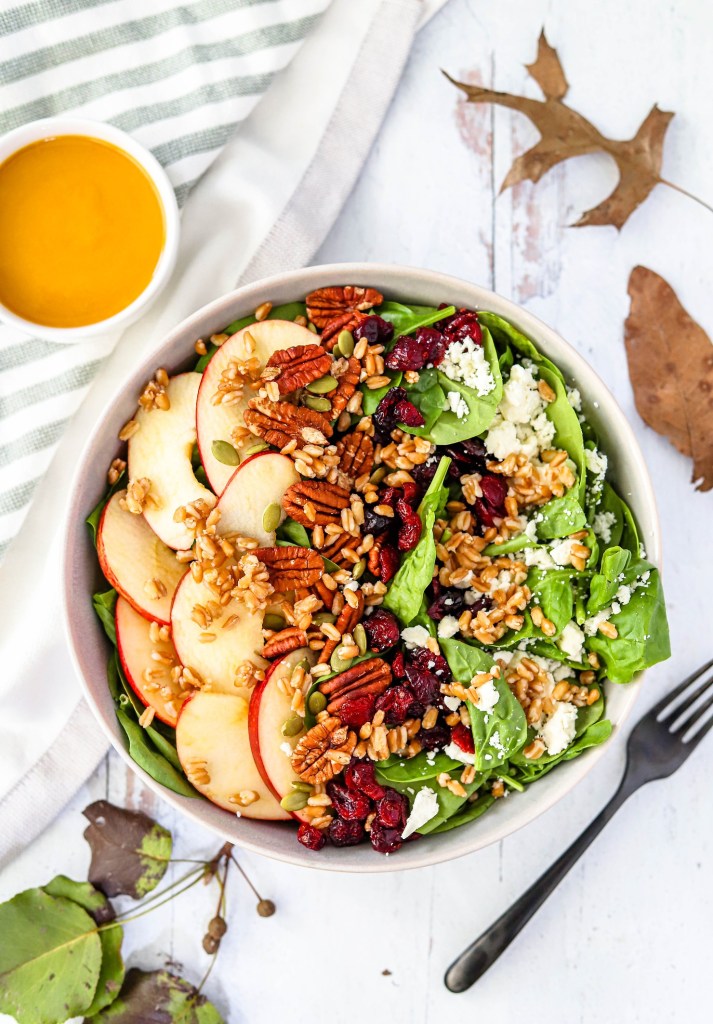 Dinner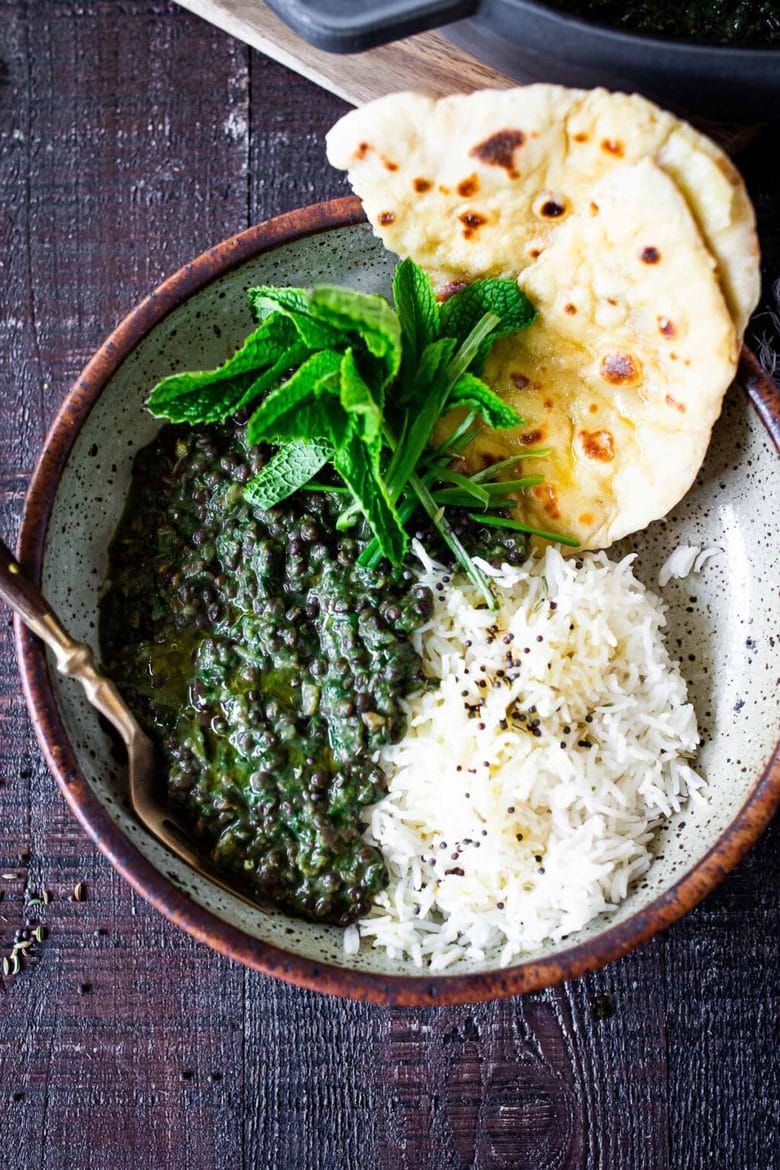 Spinach is in season, which is perfect for this recipe because you need A LOT of spinach. One whole pound in fact! It helps to create a creamy sauce that goes wonderfully with lentils. Not a fan of lentils? Switch it out with chickpeas! Either way, you have it, make sure you have naan ready to go because nothing is better than dipping your naan bread in the sauce.
Photo and Recipe Credit: Sylvia Fountaine from Feasting at Home
Slow cookers are a lifesaver, and so is this vegetable-laden meal. Put all the ingredients in your crockpot in the morning and by noon your home is going to smell incredible. You can pair this soup with a salad or a few day-old crusty bread. Make sure you grate some fresh parmesan cheese on top!
Photo and Recipe Credit: Eating Bird Food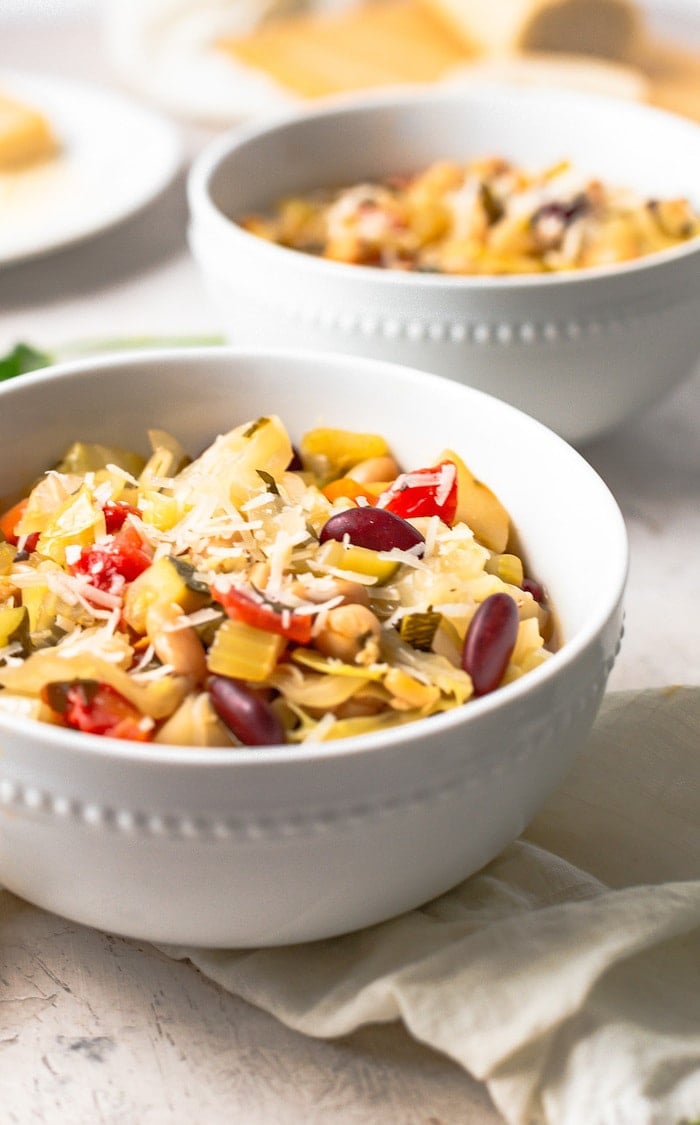 Dessert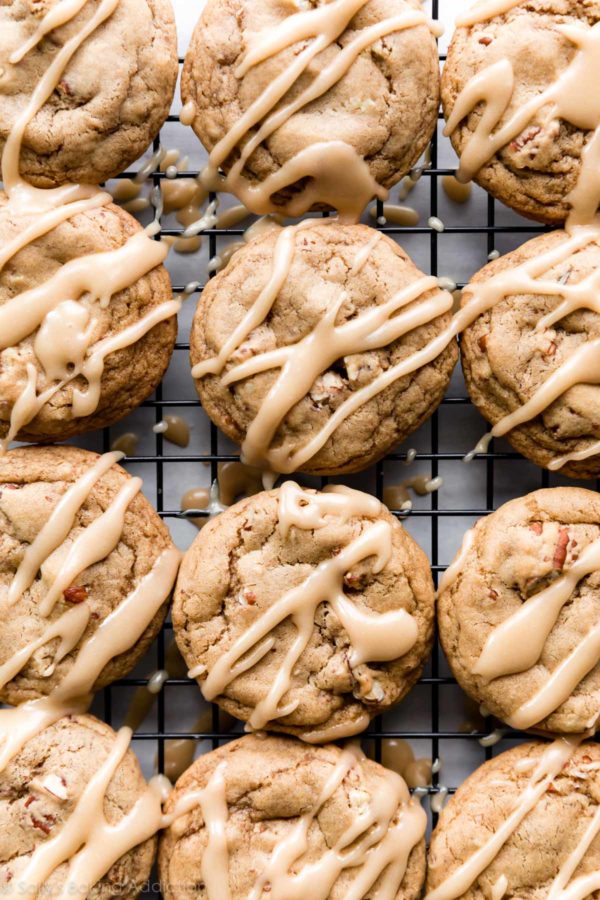 Who doesn't love the smell of warm fresh baked cookies on a crisp autumn day? Warm your home and soul as you eat these delicious goodies with a glass of milk.
Photo and Recipe Credit: Sally's Baking Addiction
It wouldn't be fall without a little pumpkin dessert in your life. This recipe is easy to throw together and does require bread to soak overnight. Any bread you like can be used for this recipe: Homemade, whole wheat, or pumpkin bread. The choice is yours!
Photo and Recipe Credit: Turnadough Alli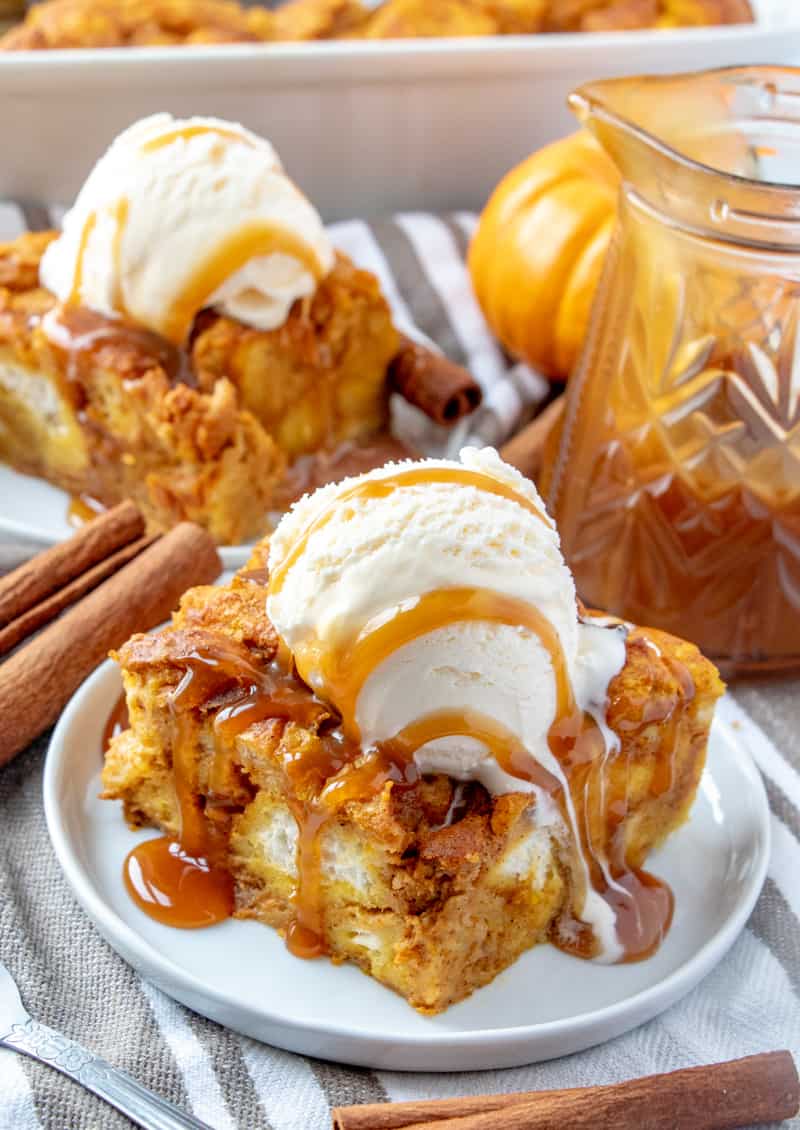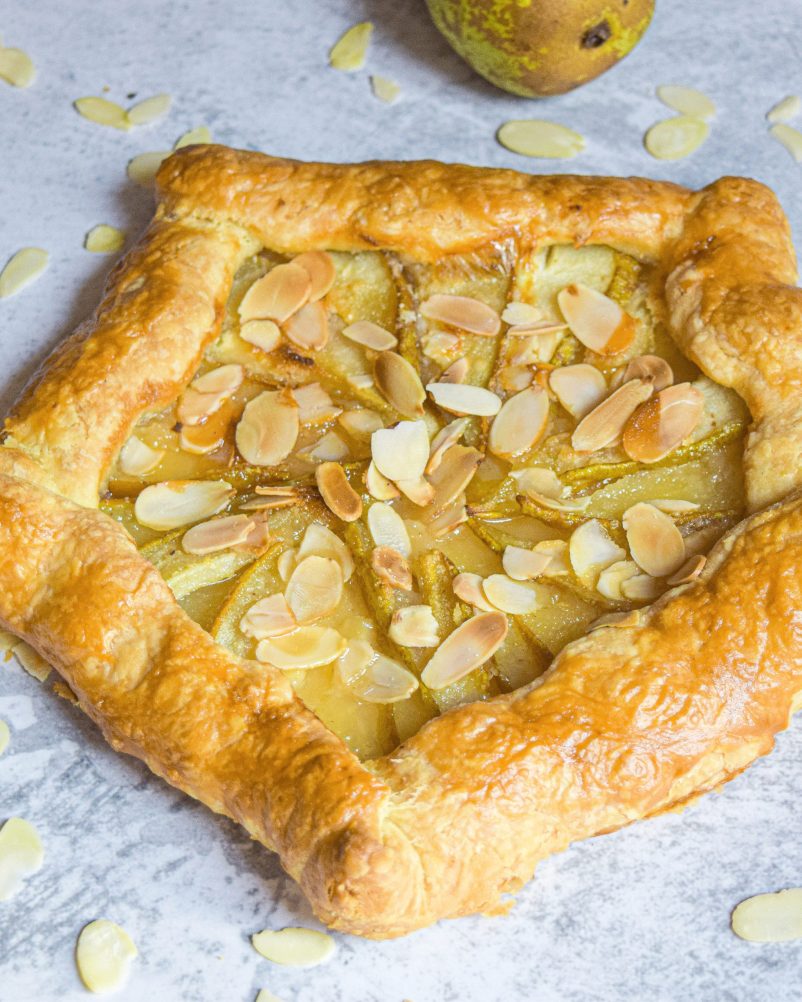 Pears are in season in fall and sometimes get pushed to the side while everyone is looking at the pumpkins and apples. This galette will have you thinking differently. The dough is incredibly easy to make as there's no need to wait for it to rise. Not only does it sound fancy, it tastes incredible. Your friends and family will be in awe of your baking skills.
Photo and Recipe Credit: Kinga Nadana from My Fooday
Drinks
This can be served hot or cold which is a treat for you! You can have it hot on day one and drink up the cold leftovers throughout the rest of the week. If you're not a big fan of pumpkin, no need to worry. This recipe also includes apple cider, apricot nectar, and pumpkin pie spices. The other flavors will create a perfect balance that even the pickiest eater will love.
Photo and Recipe Credit: Heather from The Toasty Kitchen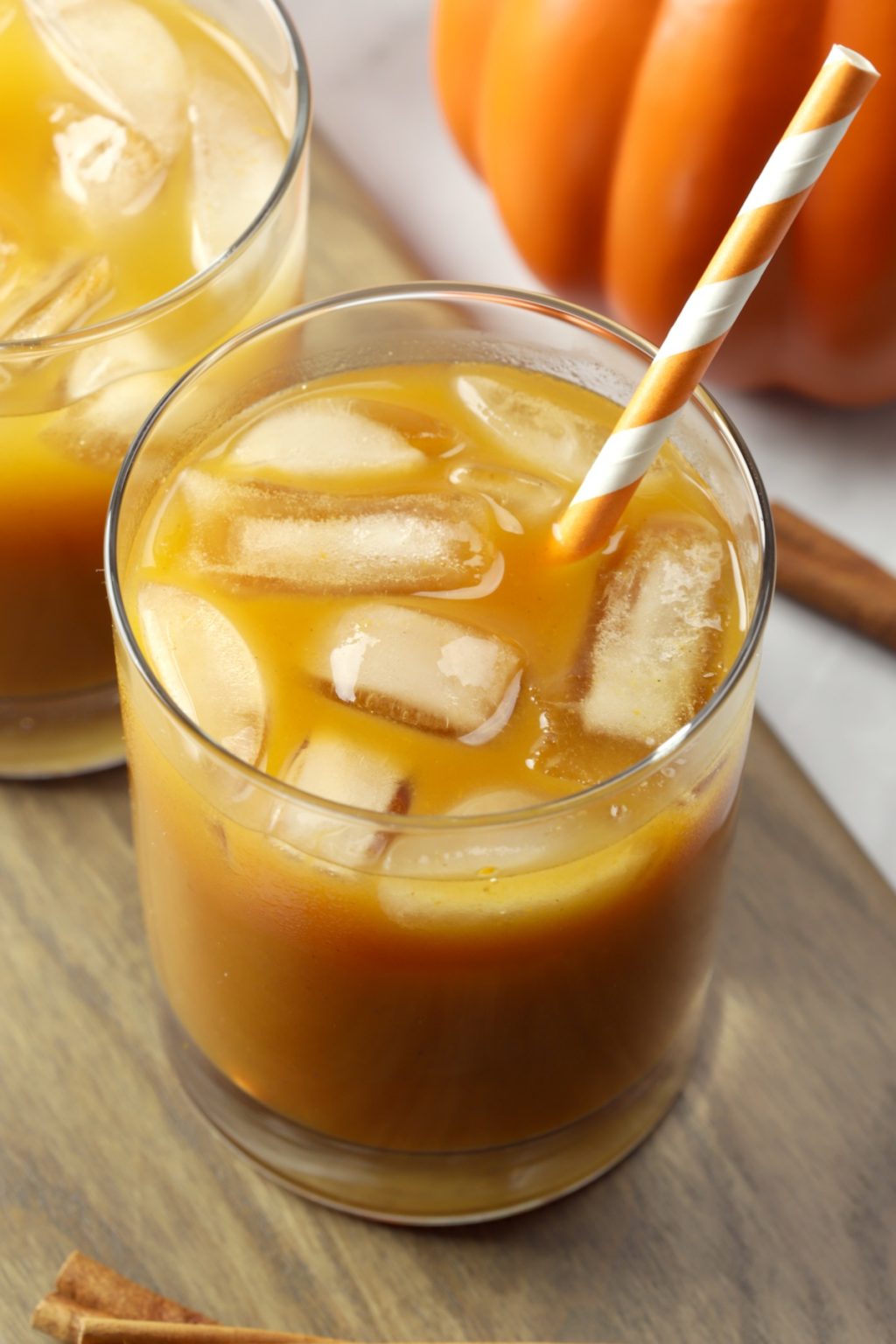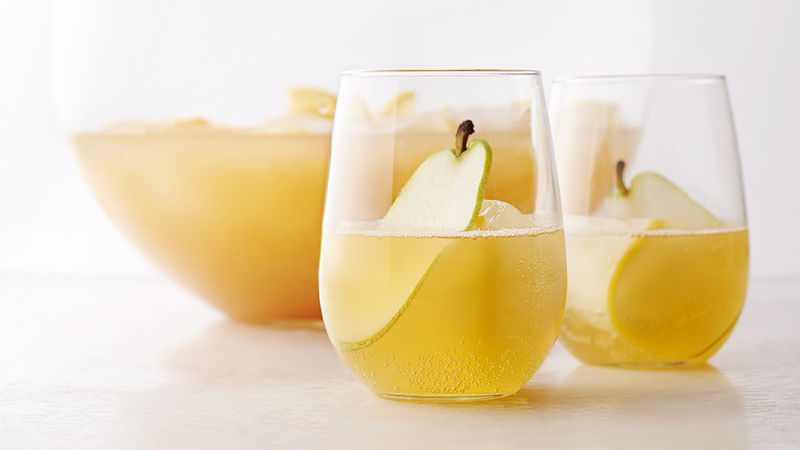 We love pears, and we especially love this pear punch! The light refreshing flavor will surely be welcomed at any family event. You can even slice up some pears, freeze them, and place the pieces in the drink so you don't water down the flavor with plain ice.
Photo and Recipe Credit: Tablespoon blog
Enjoy!
We hope these recipes inspire you to utilize all of fall's bounty in your kitchen. We'd also like to give a big thankyou to all the chefs who are featured here. We had a lot of fun looking at the recipes-but even more fun testing them out!
Categorized in: Uncategorized
This post was written by Classic Homes