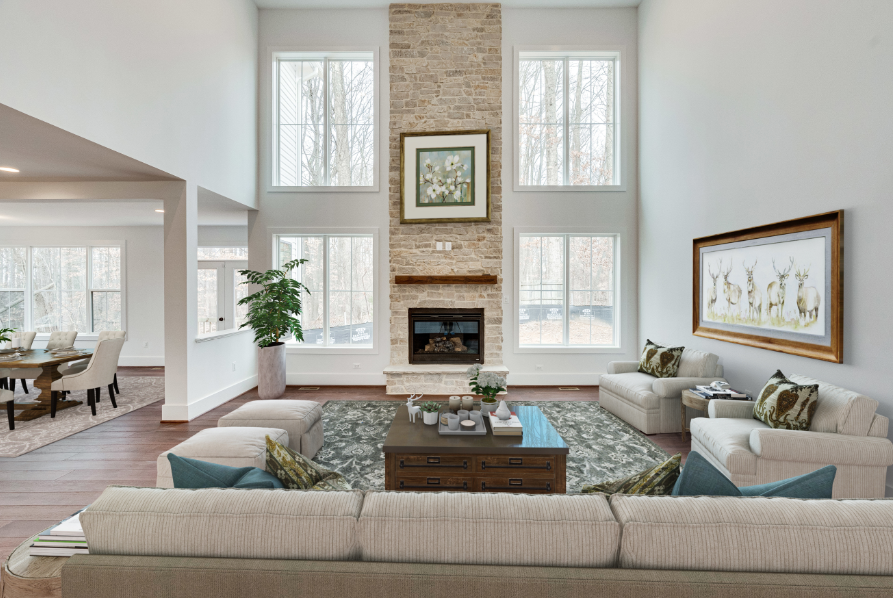 A Modern Farmhouse for Everyone
February 17, 2022
Published by Classic Homes
Welcome to this Fairfax family's dream home. Upon meeting with our sales team, they expressed their desire for a modern farmhouse style for their family. First on the list, a big porch where they can enjoy the lazy days of summer. The open gable is great because it modernizes the space (plus gables help shield you from the weather!).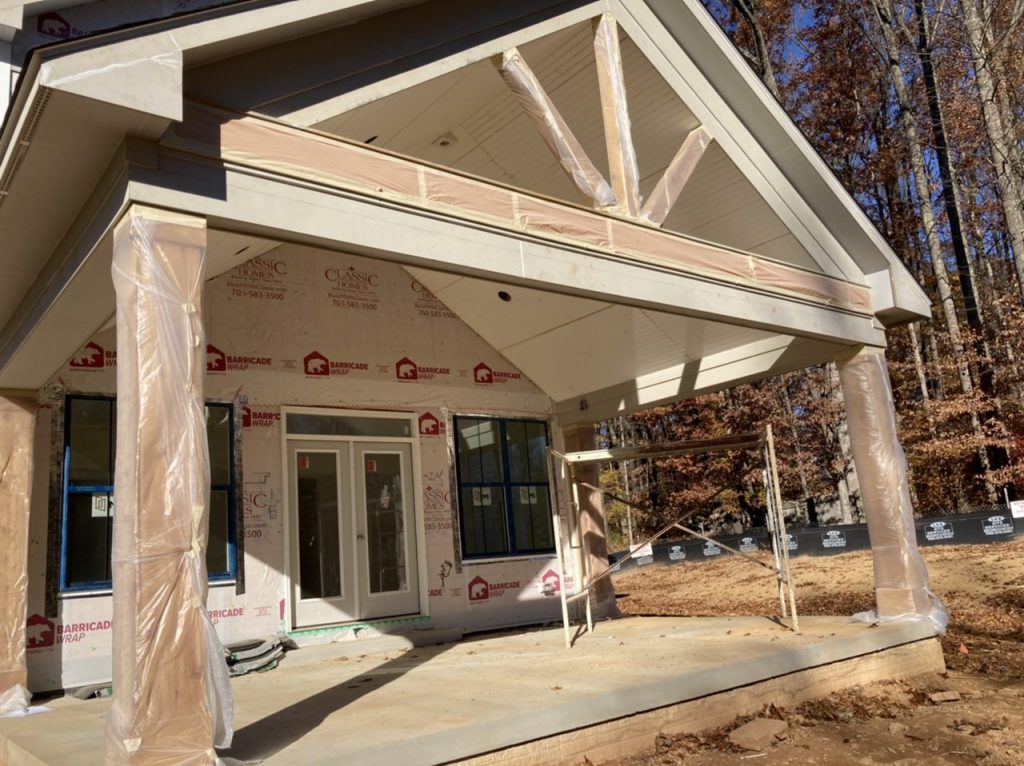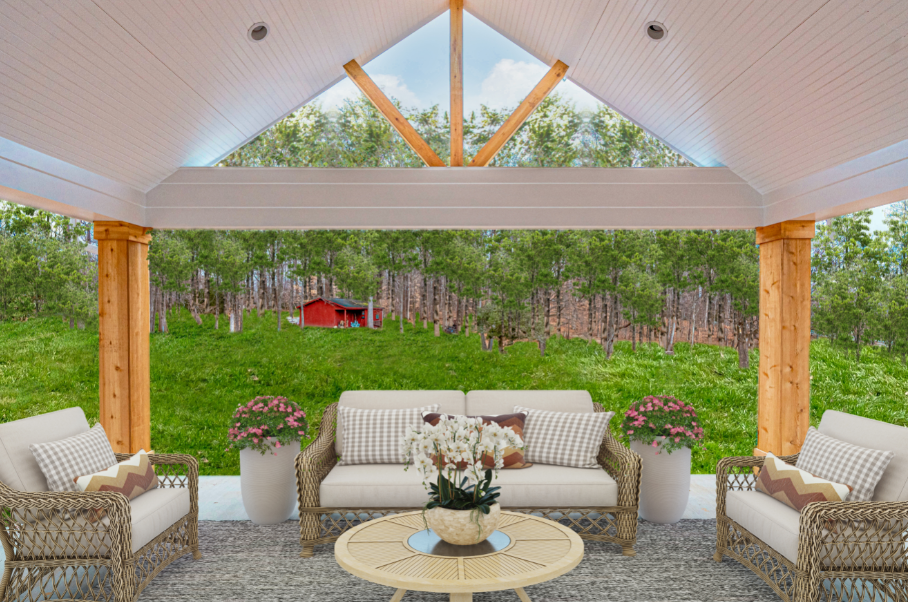 During the winter when relaxing on the porch might not be as *relaxing* thanks to the cold this family planned ahead and added a fireplace in their living room. Imagine curling up with a book and a mug of hot chocolate here!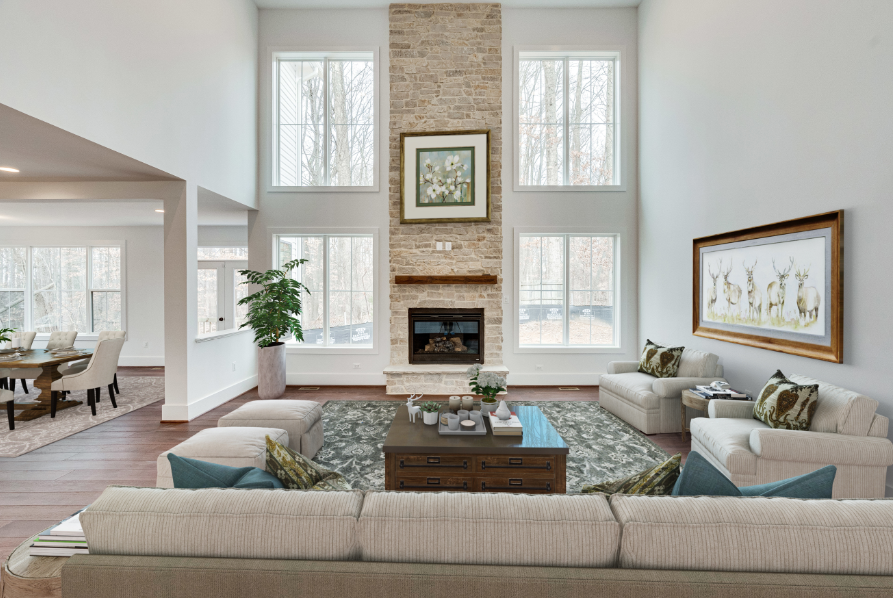 The kitchen was another priority for this family. Their favorite feature? The 12-foot kitchen island! This is the perfect place to create memories with the little ones. While you're cooking the little ones can do their homework at the other end of the island, which is exactly what the family wanted. Multifunctional spaces like this are ideal for families who want to spend time together and make use of every square foot in the home.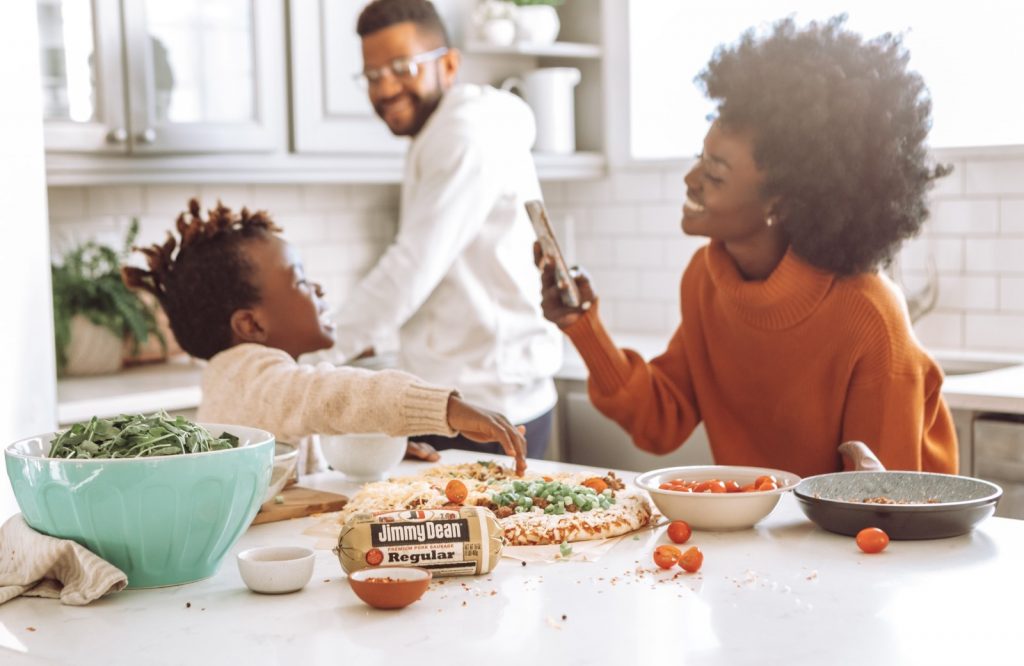 This family designed their home with everyone in mind, including Sparky (the family dog). They added a dog bath to the mudroom along with storage for treats and doggy shampoo. While jumping in mud puddles is a lot of fun, it can ruin a couch faster than he can chase a squirrel. Thanks to this addition, they can wash him down right after playtime.  Of course, treats will follow!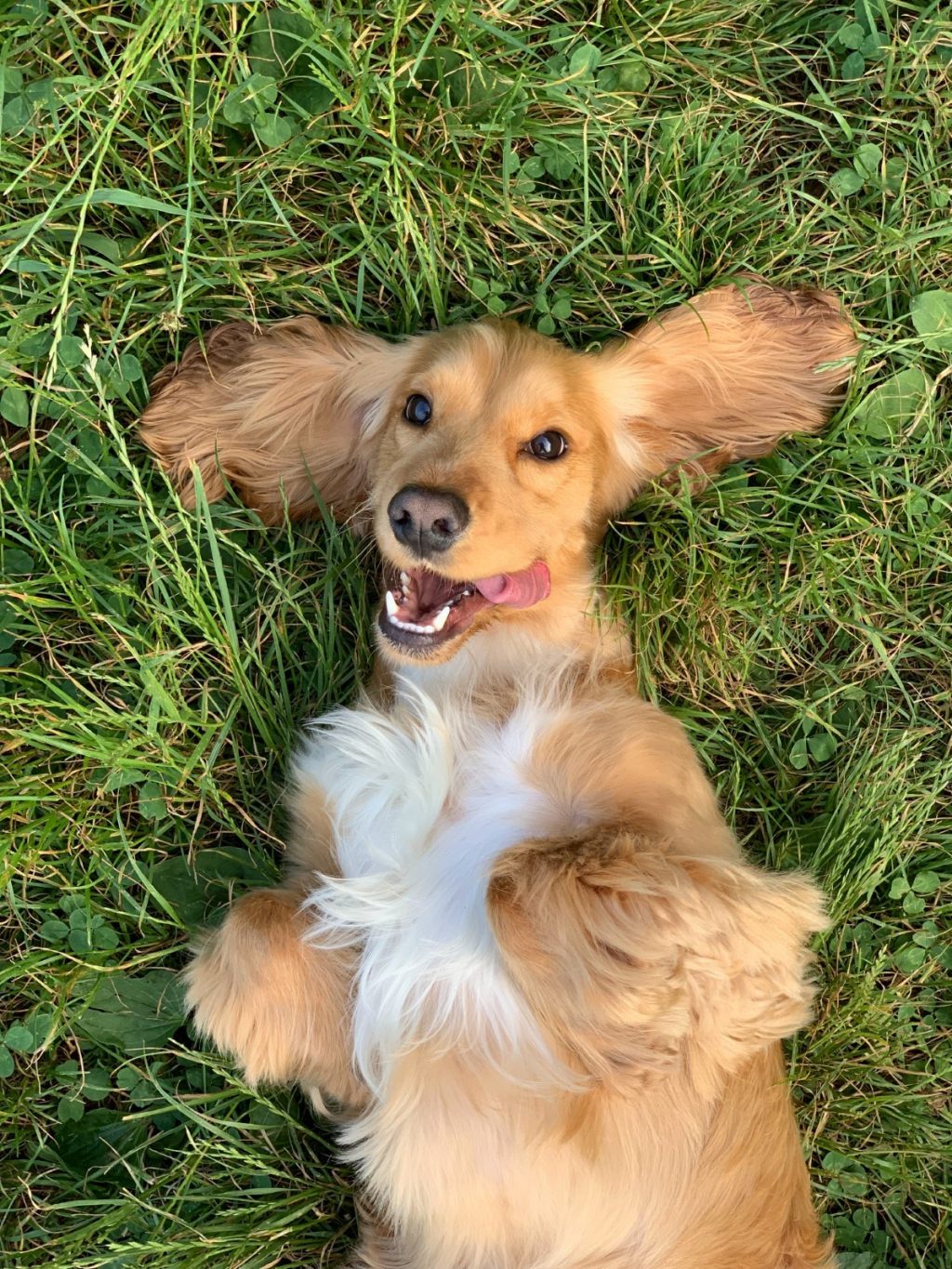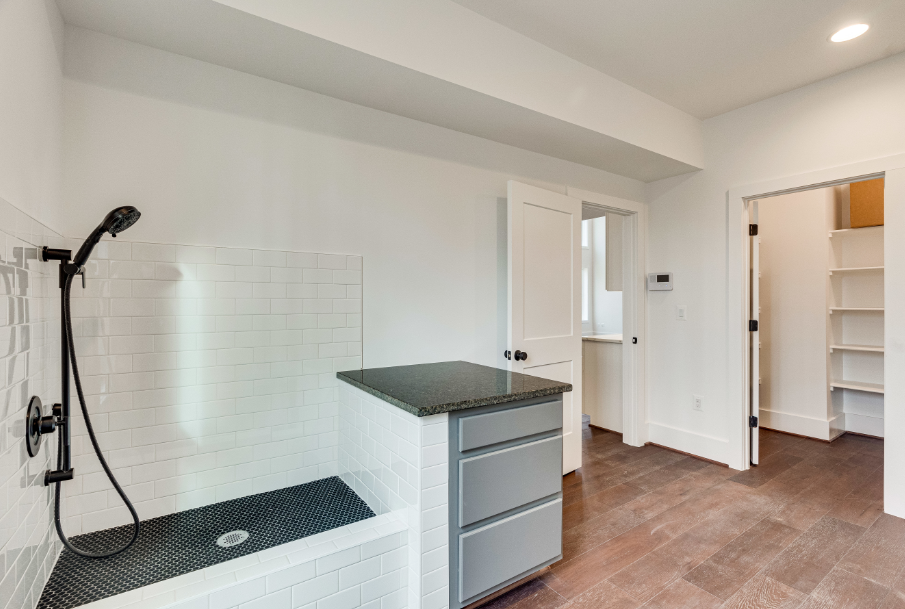 For more information about the floorplan the family chose, take a virtual tour of the starting floorplan they chose-the Hampton C. https://www.buildwithclassic.com/home-builder-plans/hampton-2/ 

If you're interested in incorporating these features into your home contact our sales team and they can help you design a home with everyone in mind.  

Tags: homes for sale mclean va, New Construction, new homes for sale mclean va, Northern Virginia, Northern Virginia Real Estate, Real Estate, Virginia


Categorized in: Customer Success Story, Design Tips, lifestyle

This post was written by Classic Homes