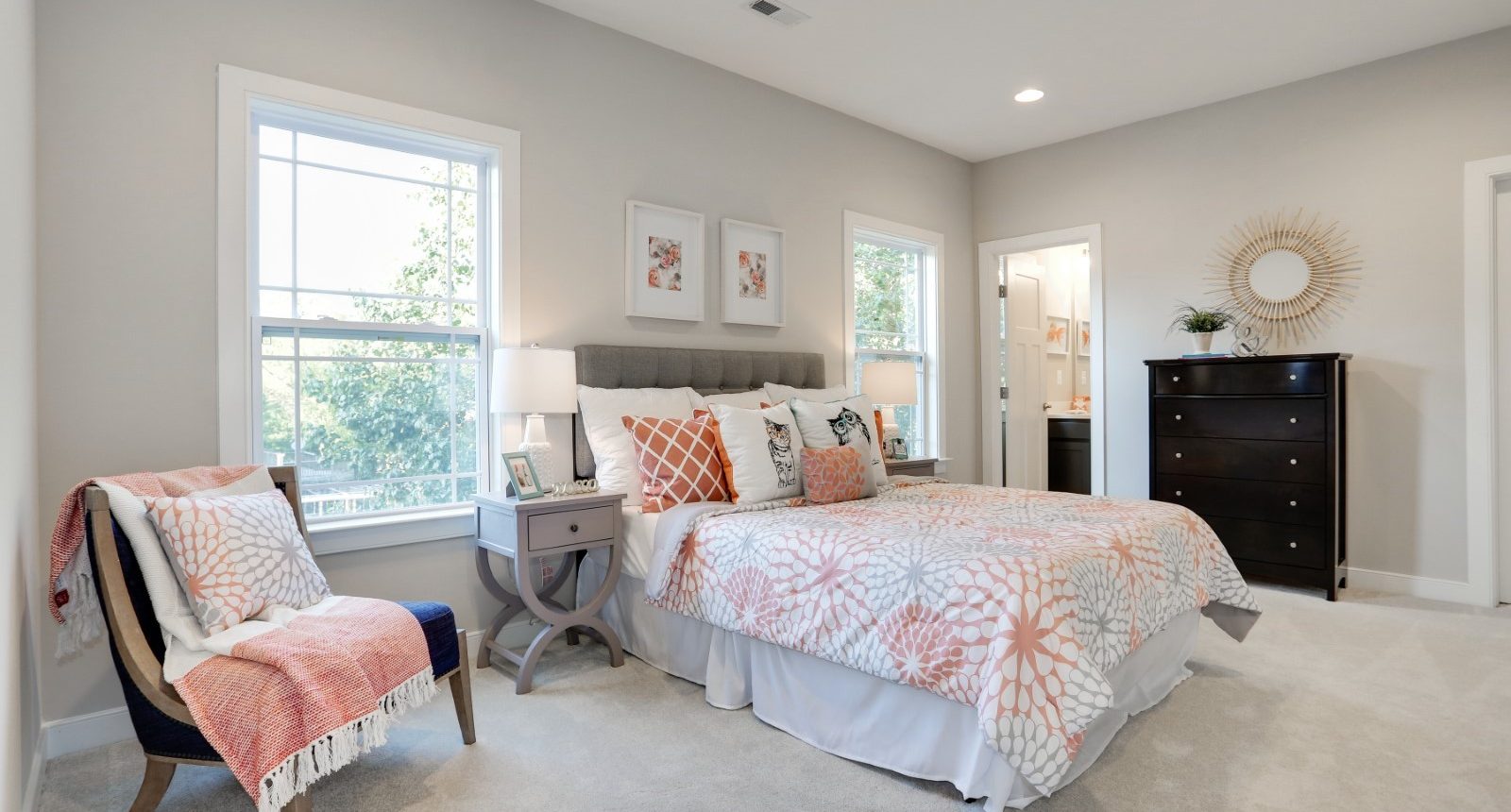 Guest Room Must Haves
September 15, 2022
Published by Classic Homes
Spending time with family and friends is one of life's greatest joys! When they stay at your home for a few days, give them the comfort they deserve. Here are six suggestions to give your guests the best experience possible.
#1 Stock the kitchenette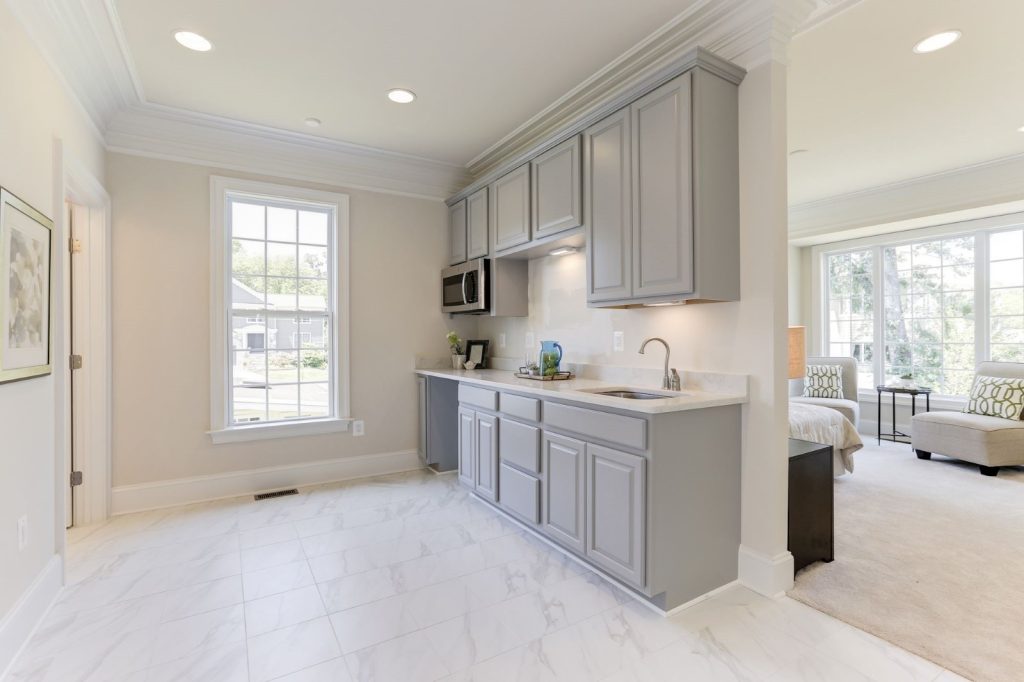 If you have a kitchenette in your guestroom stock it up before they arrive. You don't need to spend a lavish amount of money to make it an inviting space. Fill the fridge with some water bottles, bring a coffee maker or kettle into the room, and add a small basket of nuts or granola bars. If they wake up early chances are they won't go downstairs until you've woken up as well. They can take care of themselves in this area of the home while you rest.
#2 Clear a workspace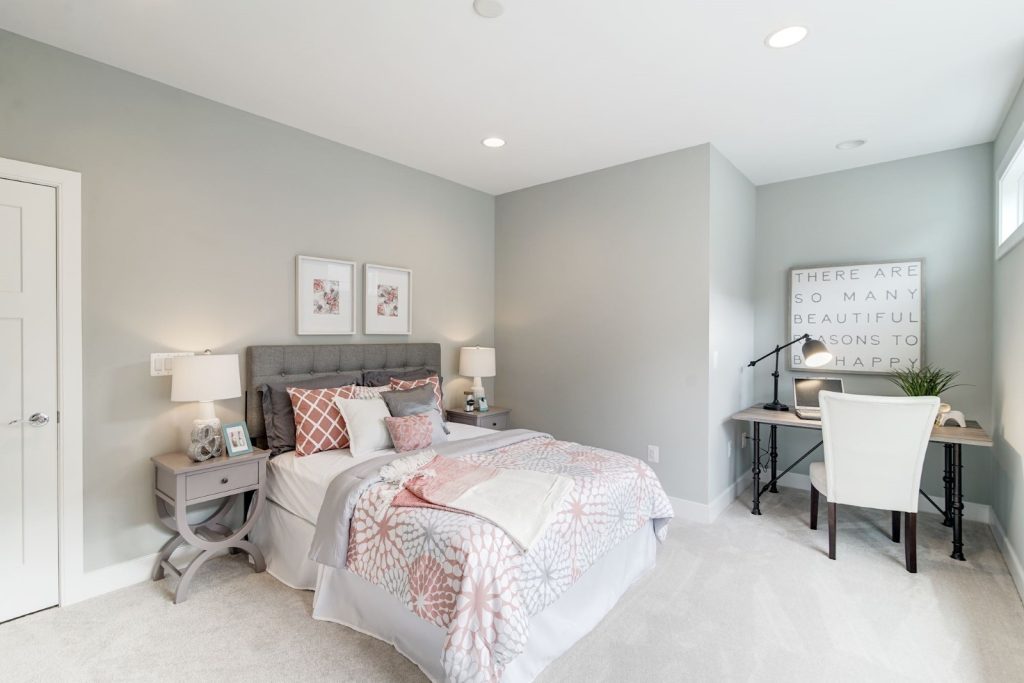 If you love crafts and typically use the guestroom as a craft room, consider putting away the projects before your guests arrive. Little ones will get curious and could potentially mess up what you've been working on for months. Use the worktable as a desk for now. Make sure there's plenty of light, a few pens and paper, and most importantly-give them the wifi password!
#3 Great Lighting
Not only do your guests need lighting at the desk, they want great lighting in the whole room. Overhead lighting is nice, but if they want to read a book in bed right before they fall asleep some softer lighting is a nice touch. Add a lamp to each bedside table.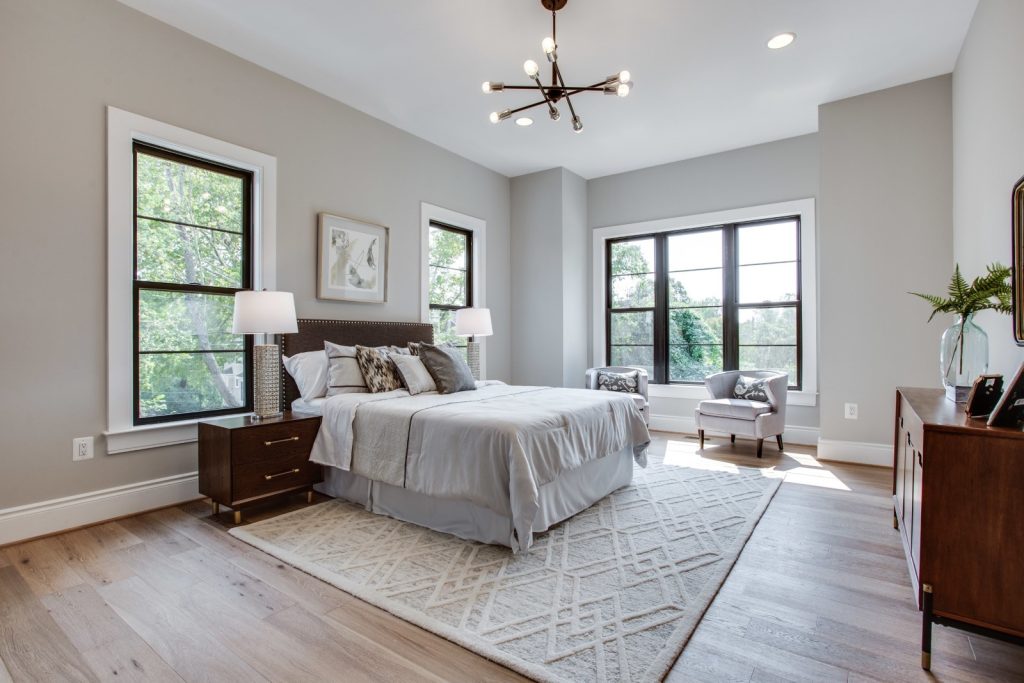 #4 Clean the Bathroom
If your guest suite has an attached bathroom clean it up before guests arrive. They will appreciate having their own space and not needing to share a bathroom with everyone else. Be sure to leave some fresh and fluffy towels in the bathroom as well.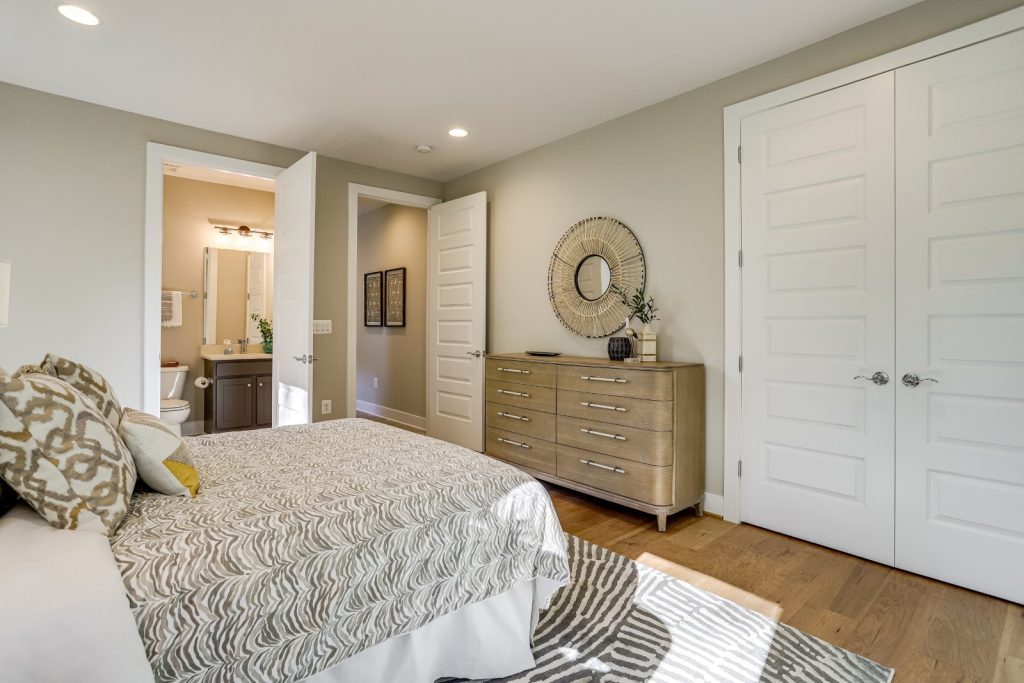 #5 Blackout Curtains
Depending on where you live, the sun might go down relatively late on a summers day, likely past the time kids need to be in bed. Block out the sunlight and get some blackout curtains. Not only will they keep the sun out, if you keep them closed during the day the room will be cooler for them as well. Kids will sleep soundly and parents will thank you for it!
#6 Take a seat
If your guest room has the space for it, add a chair with a nice throw blanket. If your guest wants some alone time but does not want to go to bed quite yet, this is a great spot for them to unwind. If at any point you're spending time in your guests room during the visit you have somewhere to sit as well that isn't on their bed.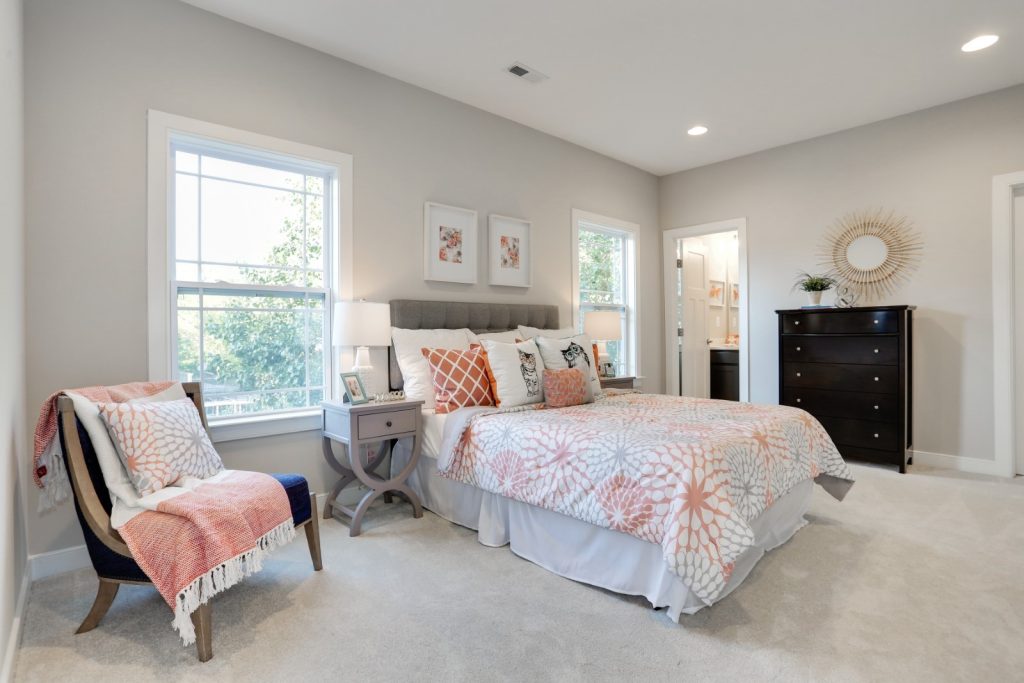 We hope your guests feel at home in your space. During your planning phase of the build, be sure to plan for guests! They all may have different needs on the surface, but the most important thing you could do is welcome them with open arms. Enjoy your time together.

Tags: entertainng, family, homes for sale mclean va, hospitality, in-law suites, multi-gen living, New Construction, new homes for sale mclean va, Northern Virginia, Northern Virginia Real Estate, Real Estate, semi custom home, Virginia


Categorized in: New Home Tips, Uncategorized

This post was written by Classic Homes