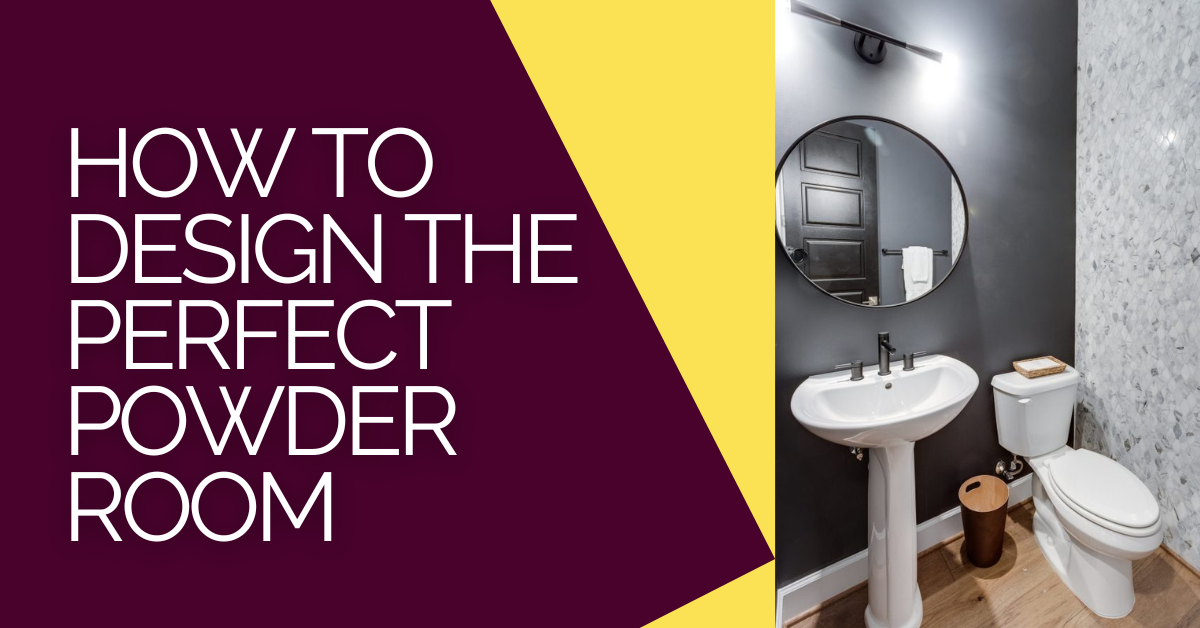 How to Design the Perfect Powder Room
November 17, 2022
Published by Classic Homes
Powder rooms are small and fierce, but what exactly is a powder room? It's a bathroom without a shower or tub that's intended for guest use only. Since little ones won't be splashing around here and leaving their bath toys behind, you can really dress up this room and add design features to your heart's content. Here are some of our favorite powder rooms and what makes them unique. Consider adding some of these features to the powder room you're going to build in your dream home.
Flooring Choice
We may not think of the floor often but we're interacting with it all the time. The choice of flooring is small but makes significant impact and clearly define the style you're hoping to achieve. This home for example did a great job of showing their minimalist values while adding a sophisticated touch. The chevron wood flooring is a great choice and it pairs well with a classic white wall. The room looks crisp and clean and we're in love with it.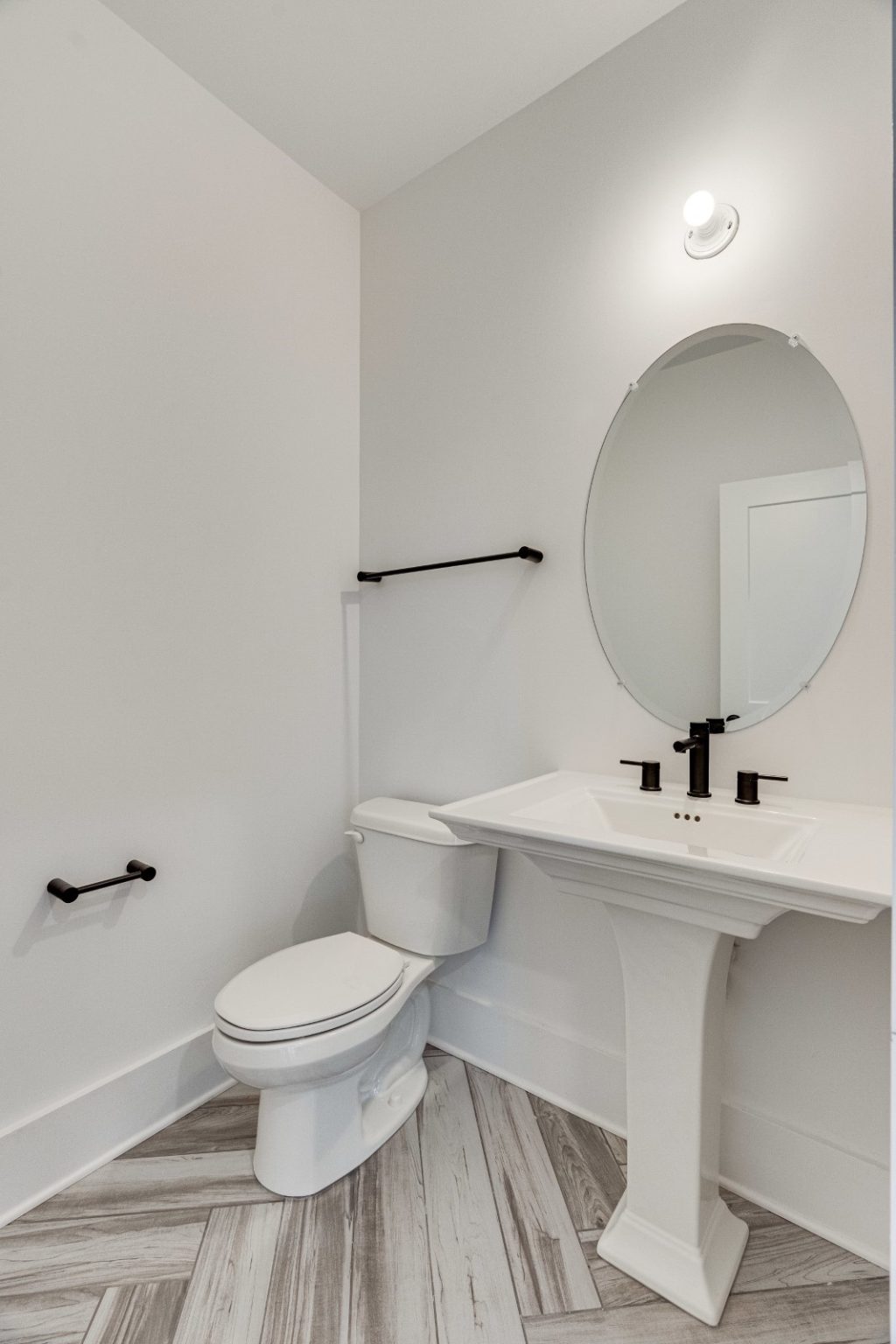 Statement Wall
Walls usaully default to all white, but adding a statement wall like this family did is simply glamorous. The bronze light fixture ties the room together and you feel like you're in a classy and elegant sanctuary. With this kind of wall, you do not have to add much décor to the room once you move in. The room is already decorated and ready for guests.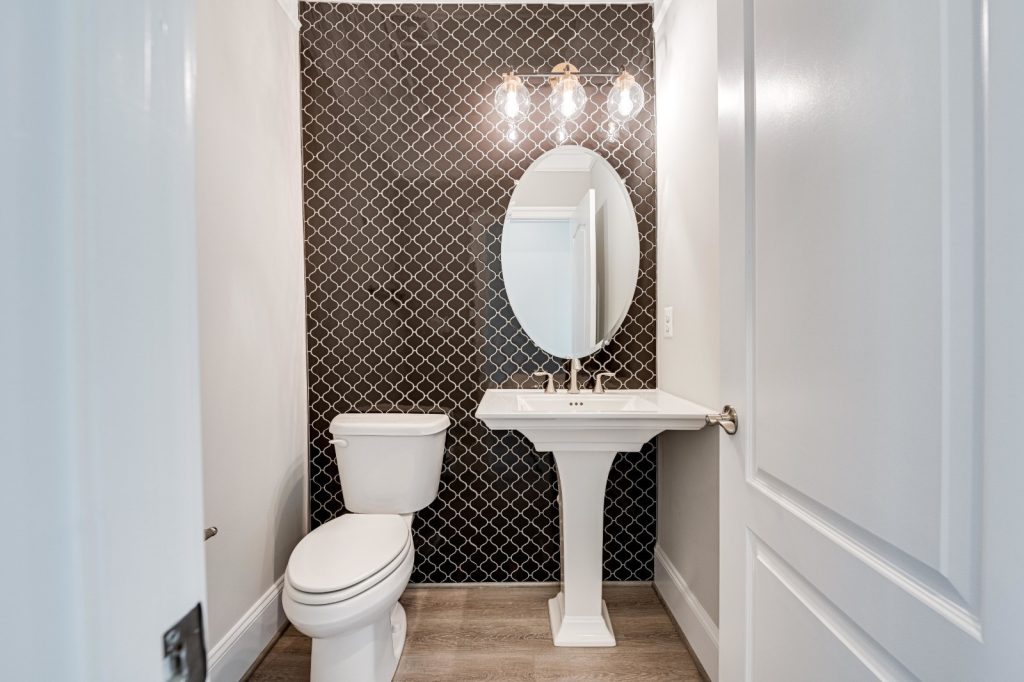 Stone
A simple stone like this quartz instantly elevates the space and turns a simple bathroom into a polished space. The minimalist design reflects the feeling of the entire house. This color scheme continues throughout the home, so this feels like a natural extension of your style.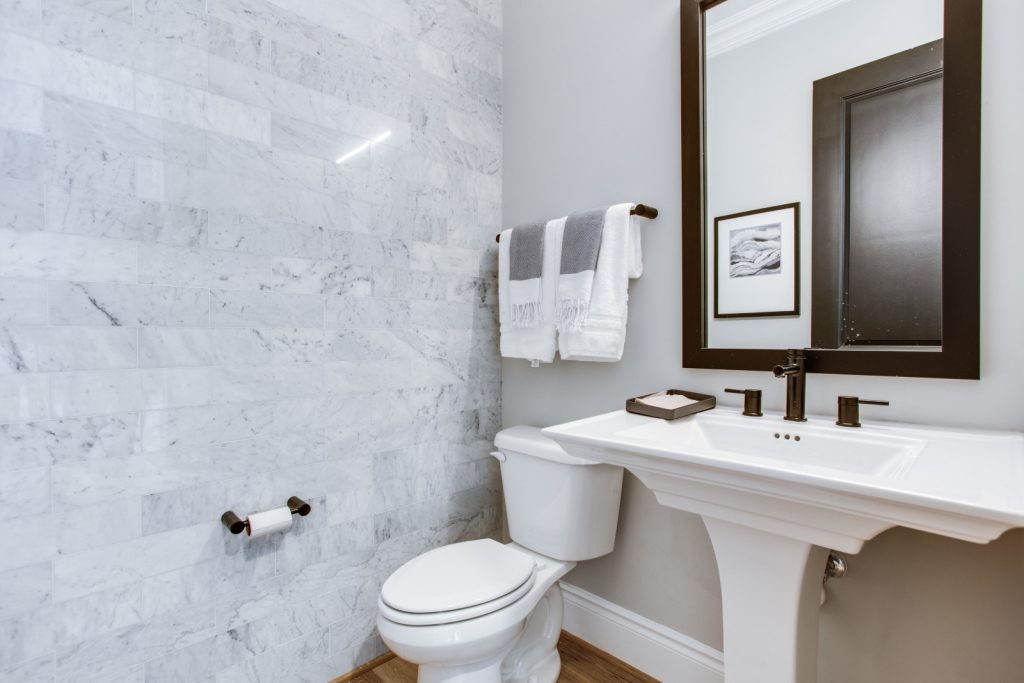 Unique walls
If you love statement walls, then you are going to love this! Why have one statement wall when you could have two? We love the pairing of the gray and black stone with the stark black wall. It is chic and will always be in style. White accents really pull the room together and create an effect your guests are going to remember.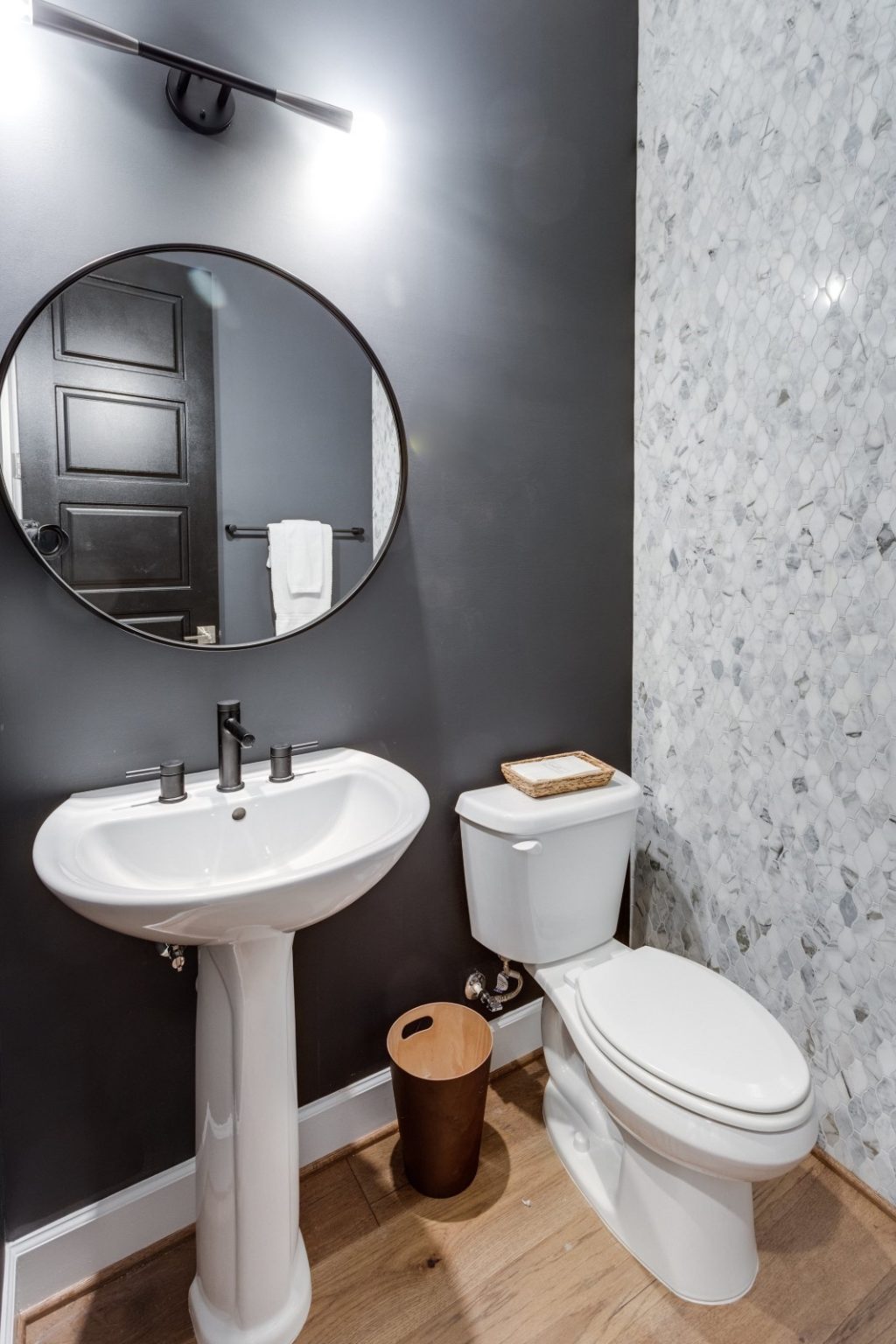 Gold fixtures
Something as simple as the color of the towel bar or the faucet can make a difference in design. The gold in this room adds elegance and sophistication. The stone wall has small flecks of gold coloring in it as well which instantly warms the powder room.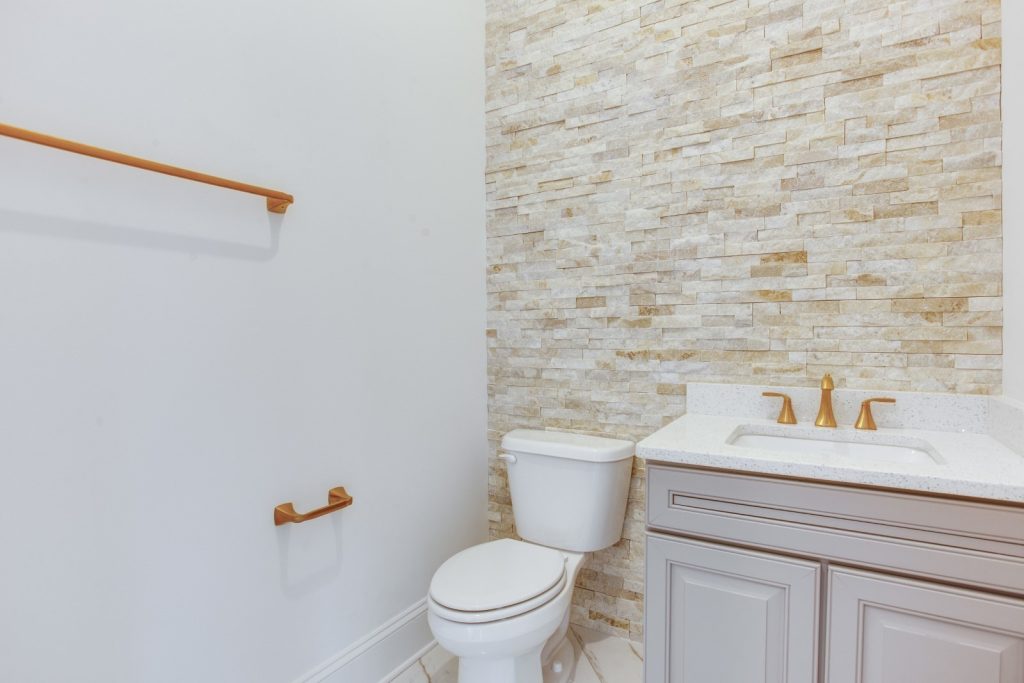 For more ideas about how to design your dream powder room visit our photo gallery. When you're ready to start building call our sales team and let's get the process started.

Tags: homes for sale mclean va, in-law suites, multi-gen living, New Construction, new homes for sale mclean va, Northern Virginia, Northern Virginia Real Estate, Real Estate, semi custom home, Virginia


Categorized in: Classic Homes Info, Design Tips, lifestyle

This post was written by Classic Homes