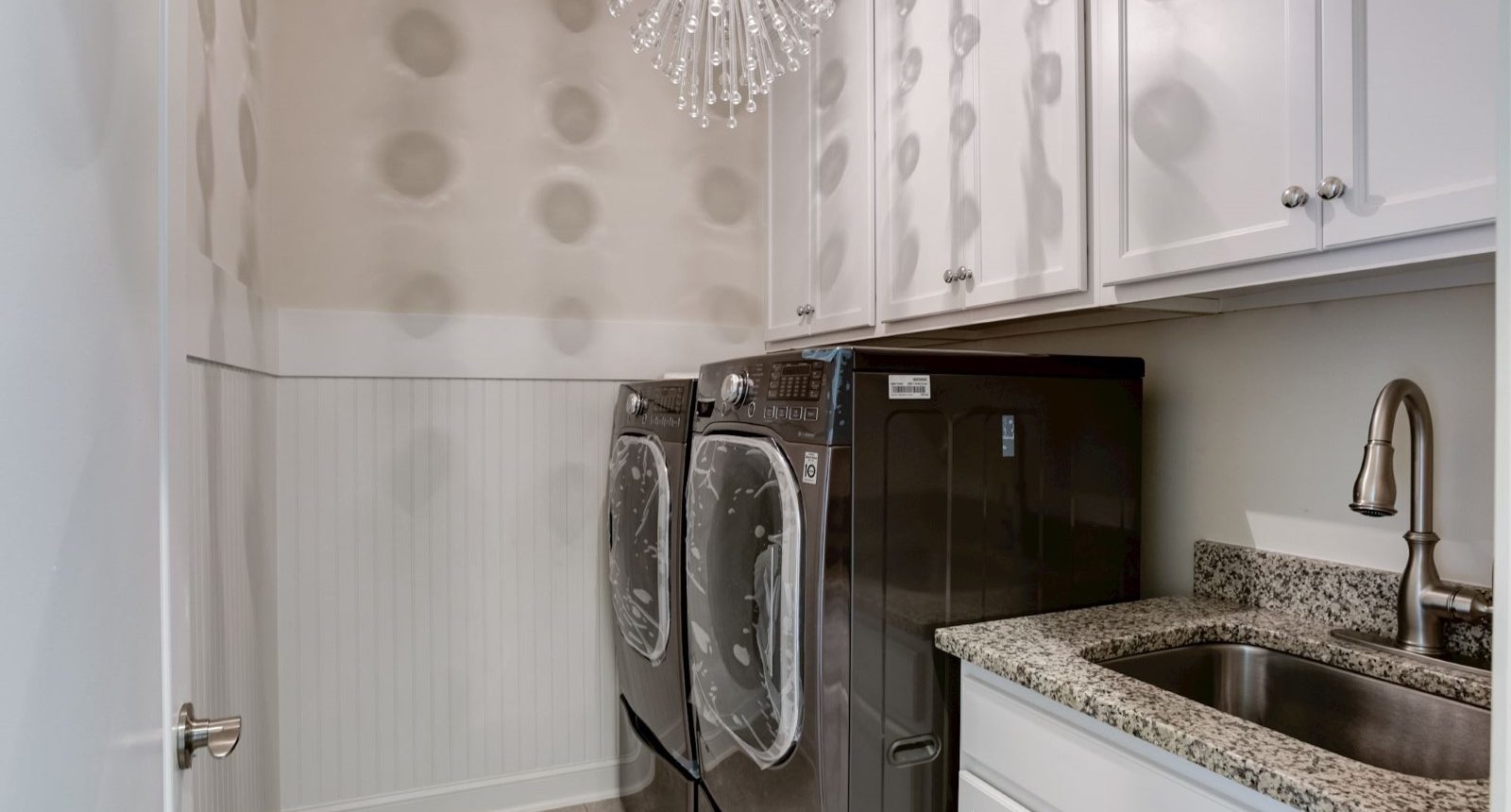 Laundry Room Essentials
May 12, 2022
Published by Classic Homes
Whether it be your favorite chore or least favorite chore, we all must do laundry. If you love it, create a space that reflects your love and if you hate it, make it a place you love! Here are our top suggestions for the laundry room.
Find detergent you like!
If you love the smell of lavender, go all in. Buy lavender detergent, fabric softener, and dryer sheets. If you love the smell of Olive Blossoms, grab that too! Either way, make sure you like the smell and just are not grabbing what is cheapest out due to your hate of the chore. If you make it a nicer experience, you will enjoy it more.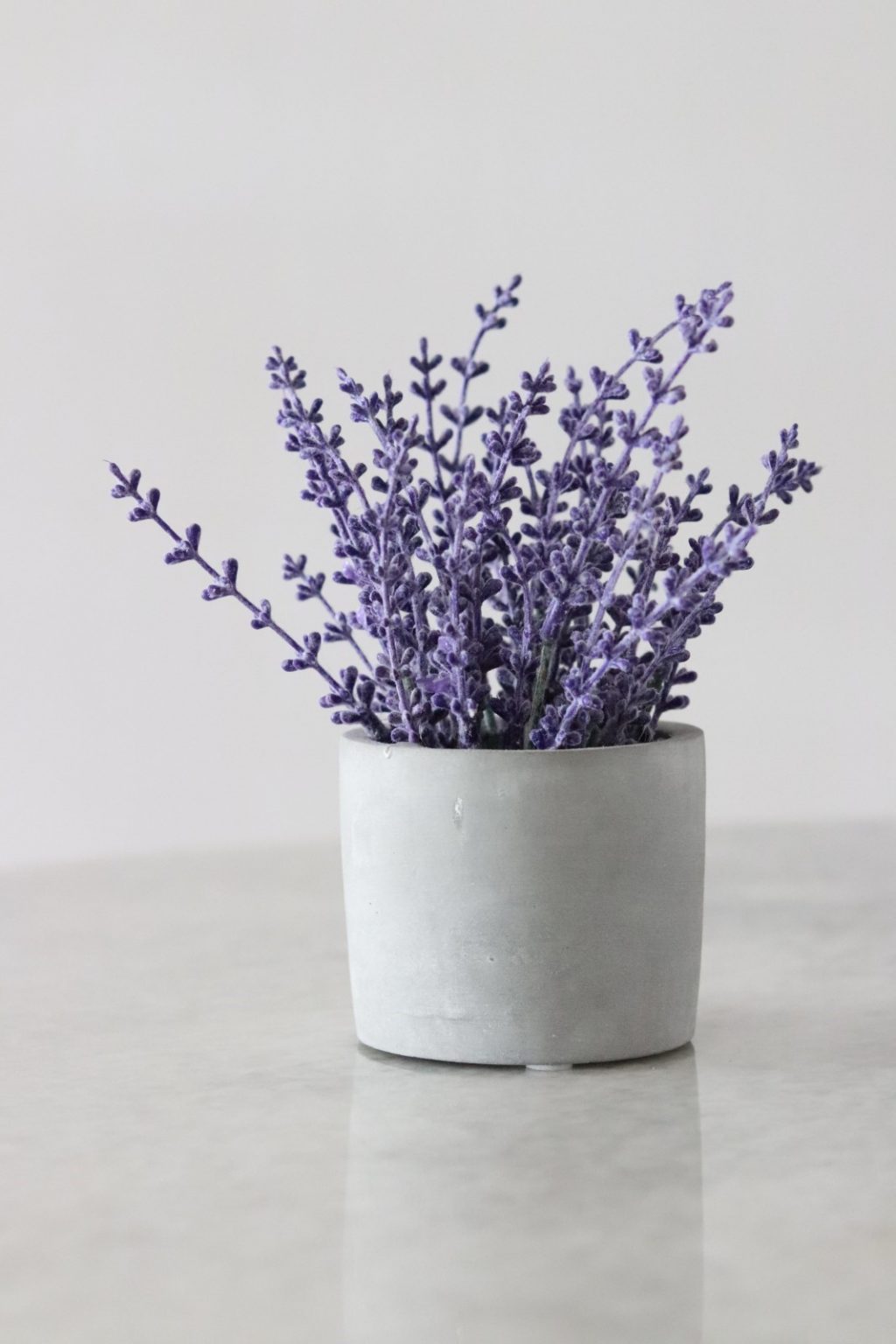 Create a drying space
For those delicate items that can't go through the dryer, create a space for them to hang dry. If you have a window in your laundry room place a bar nearby where you can hang items. If you don't have a window but have excellent sunlight in the backyard, go a little old fashioned and leave it to hang dry. Not only will your clothes be preserved thanks to the sunlight, but you'll get some extra vitamin d too.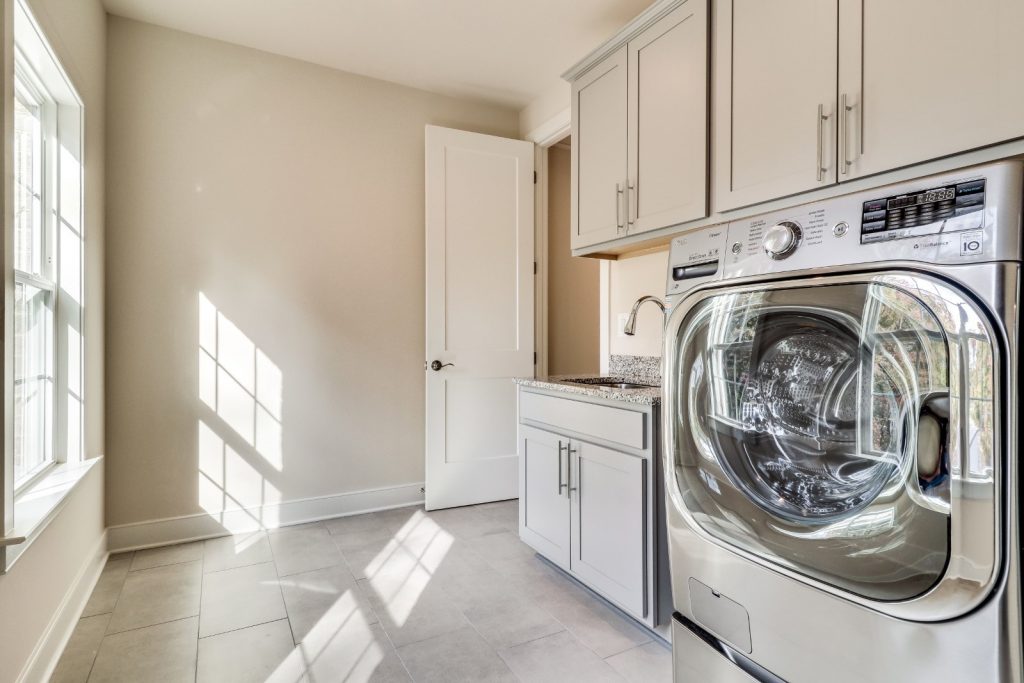 Storage
You'll need a lot of items to make sure your clothes are well taken care of, be sure to leave space for that during the design phase. Nothing is worse than buying detergent and not being able to store it in the laundry room because the container is too big. Think ahead!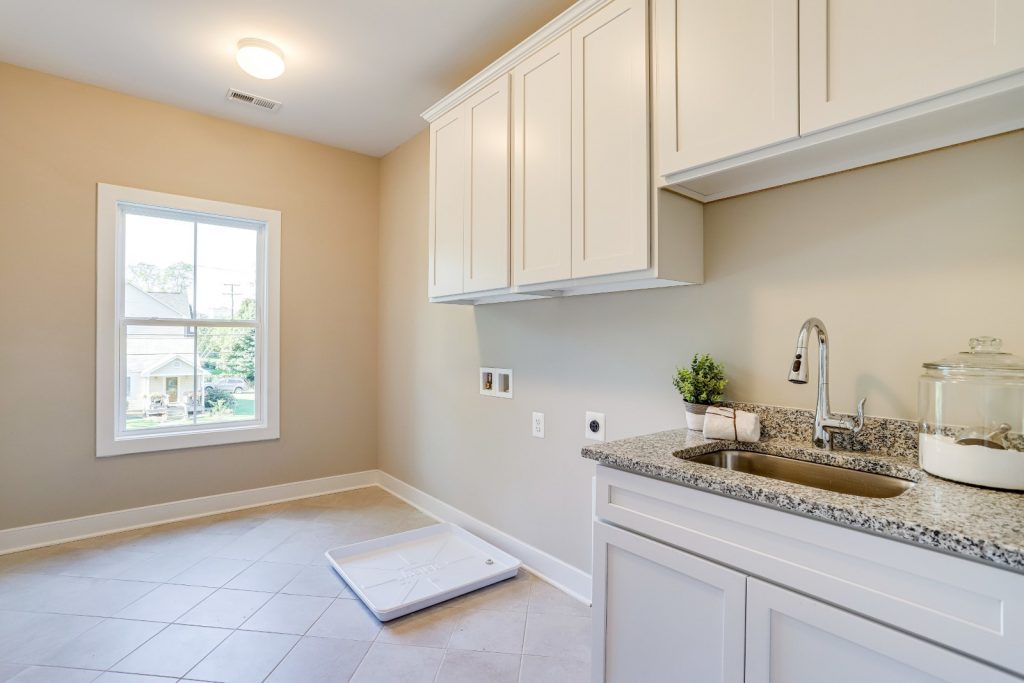 Choose Sturdy Flooring
While we all love the look and feel of carpet please don't put carpet in the laundry room! Washers and Dryers are great when they work, but in case of an accident you want flooring that's easy to clean up.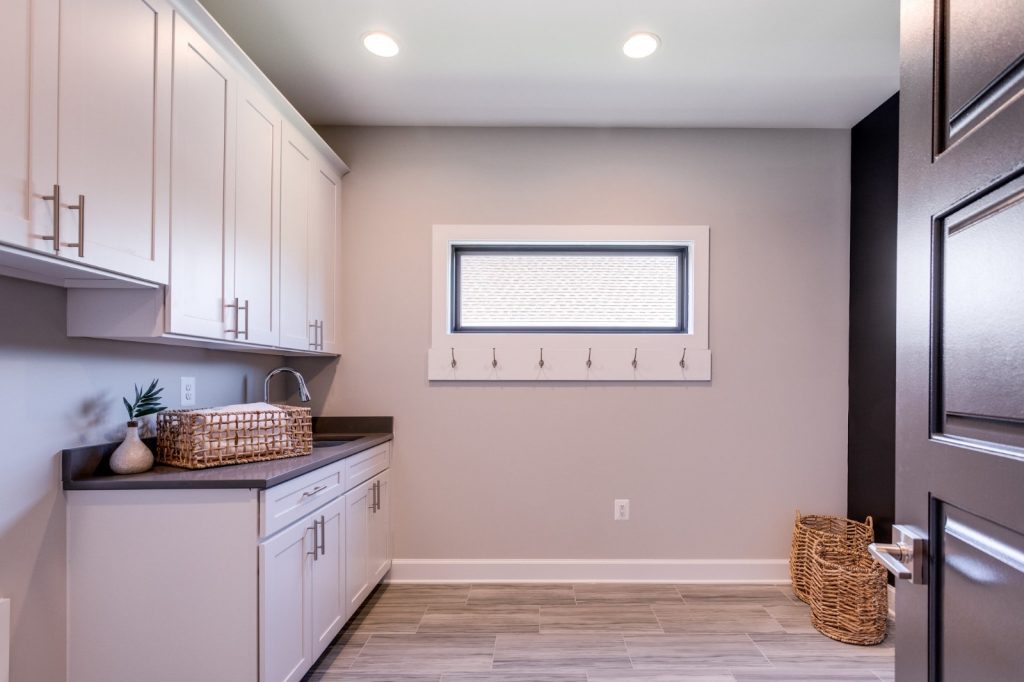 Lighting
Nothing is worse than trying to decide is something is a stain or a shadow. Eliminate that problem entirely and plan for great lighting. You can choose soft recessed lighting or make a statement in your laundry room and get a big chandelier.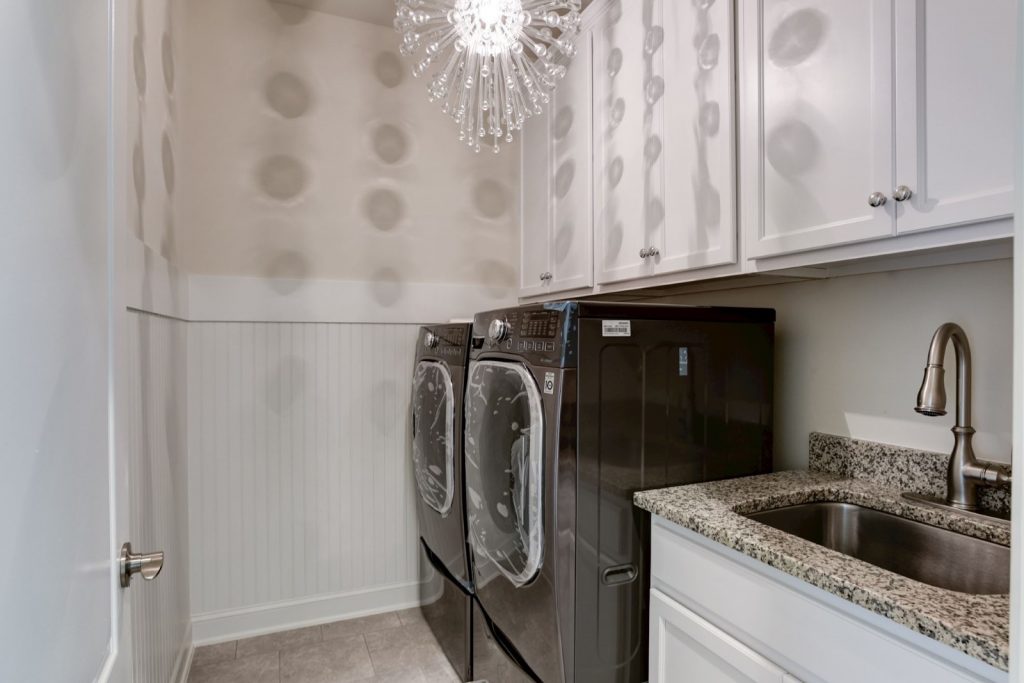 A second laundry room?
Most families can easily get by with one laundry room, but what about multi-gen families? Instead of climbing the stairs to do your laundry every single time, create a second space. Give your aging family the independence they crave. It's also a great idea for a rental unit. If you plan on renting your basement instead of using a shared laundry space, give them their own.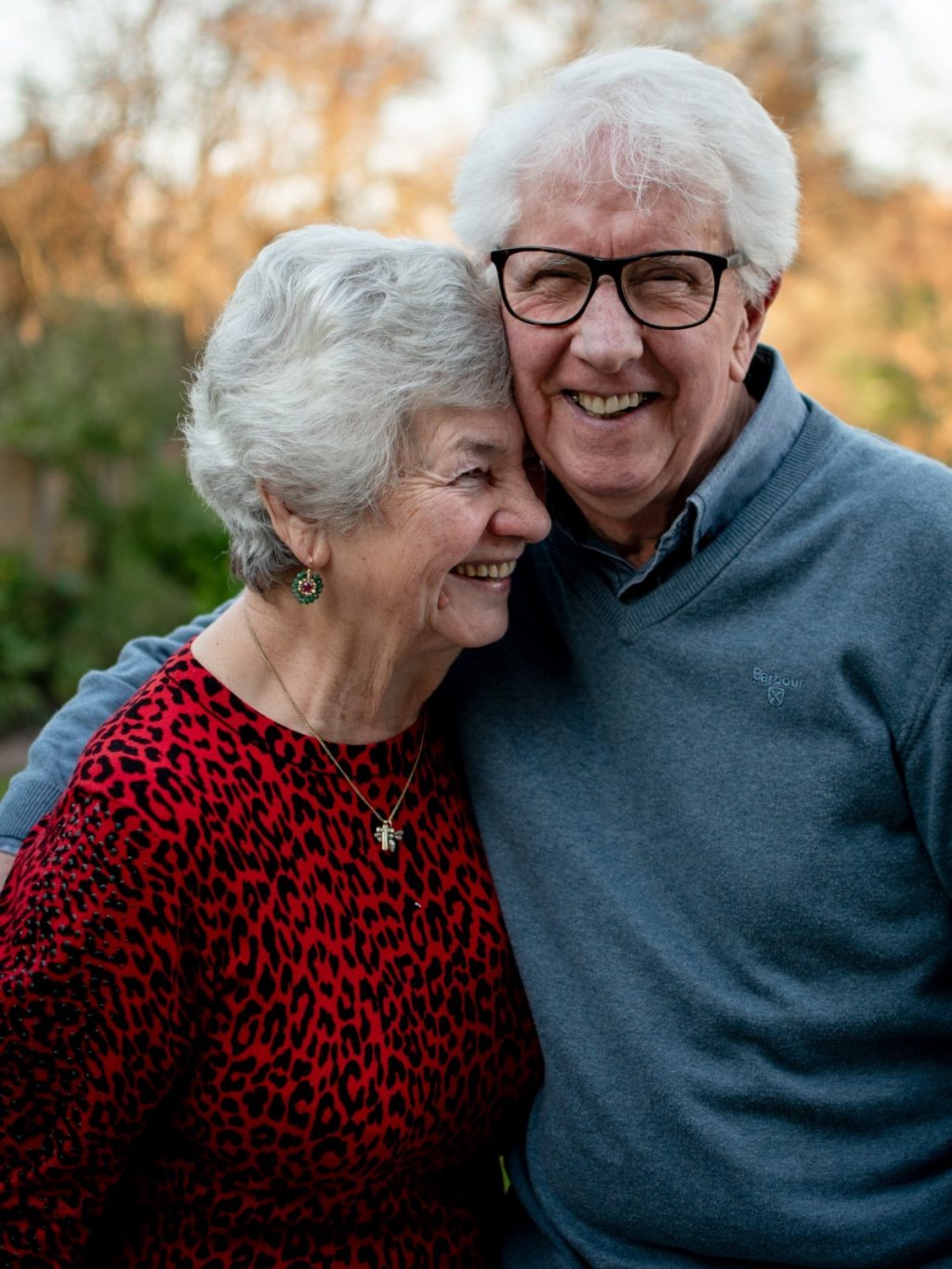 However you design it, make sure it reflects you! We hope this made the chore slightly better and (dare I say) fun!

Tags: homes for sale mclean va, in-law suites, multi-gen living, New Construction, new homes for sale mclean va, Northern Virginia, Northern Virginia Real Estate, Real Estate, semi custom home, Virginia


Categorized in: Design Tips, lifestyle

This post was written by Classic Homes