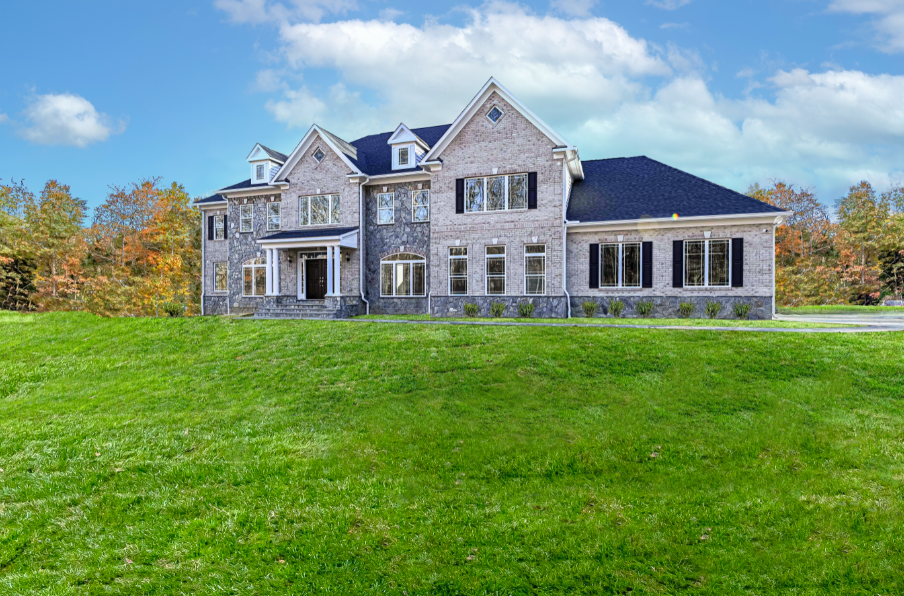 This Grand Williamsburg Home is truly Grand!
March 3, 2022
Published by Classic Homes
Friends help friends build their dream house! A Classic Homeowner referred this family to us we started building their dream home shortly thereafter. Upon first meeting, they had a vision and knew exactly what they were looking. We made a few changes to our floorplan and then had a lot of fun in the design center choosing options that reflected their personality. Here are some of the highlights of their home.
Exterior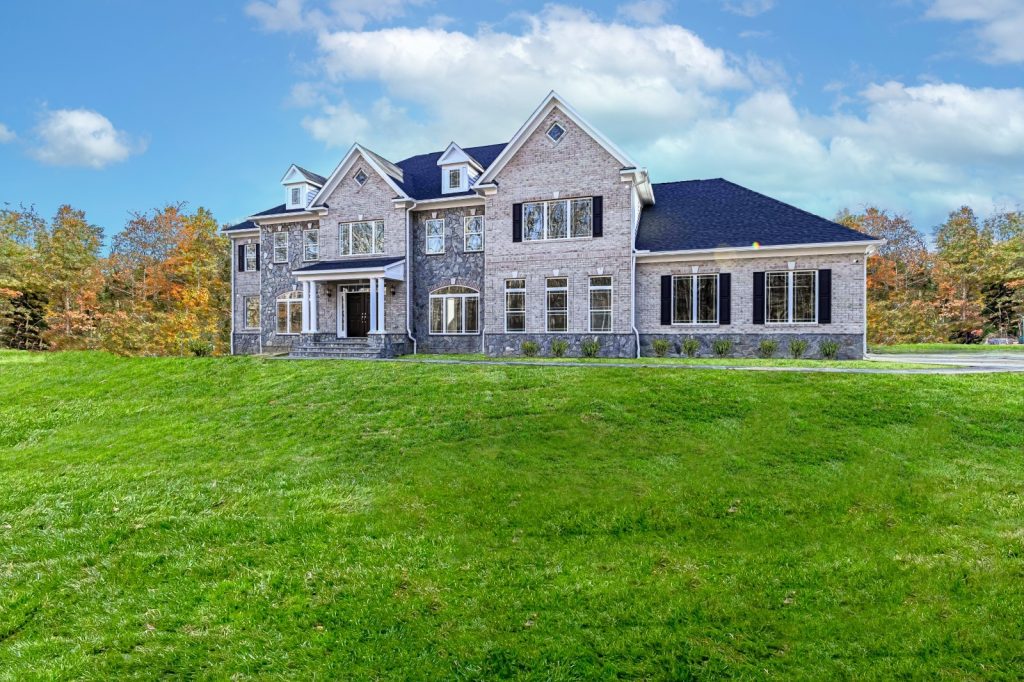 The multi-colored stone was a must on this home and a great addition as well since it will look good all year round. The brick gives it a traditional feel, but the gray and tan colors give it a modern twist, which is reflected through the rest of the home.
Dining Room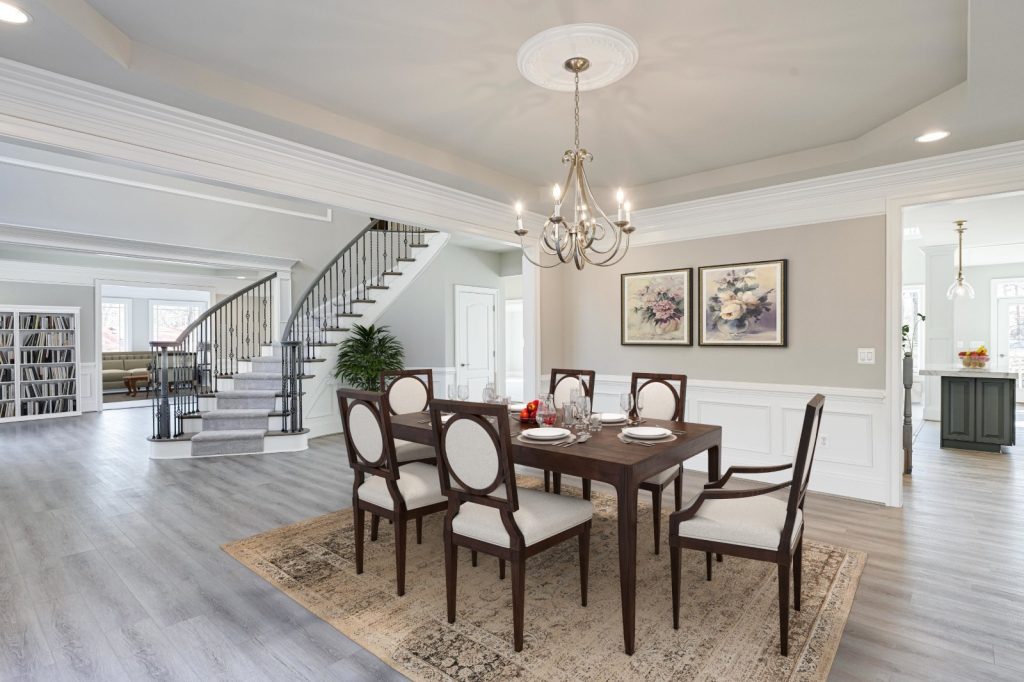 When you first enter the home you see the grand staircase which opens up the space immensely. From the foyer you can see all the way to the back of the house. From the dining room you can really get a sense of just how open the space is. From this place you can see the kitchen, foyer, and solarium.  
Solarium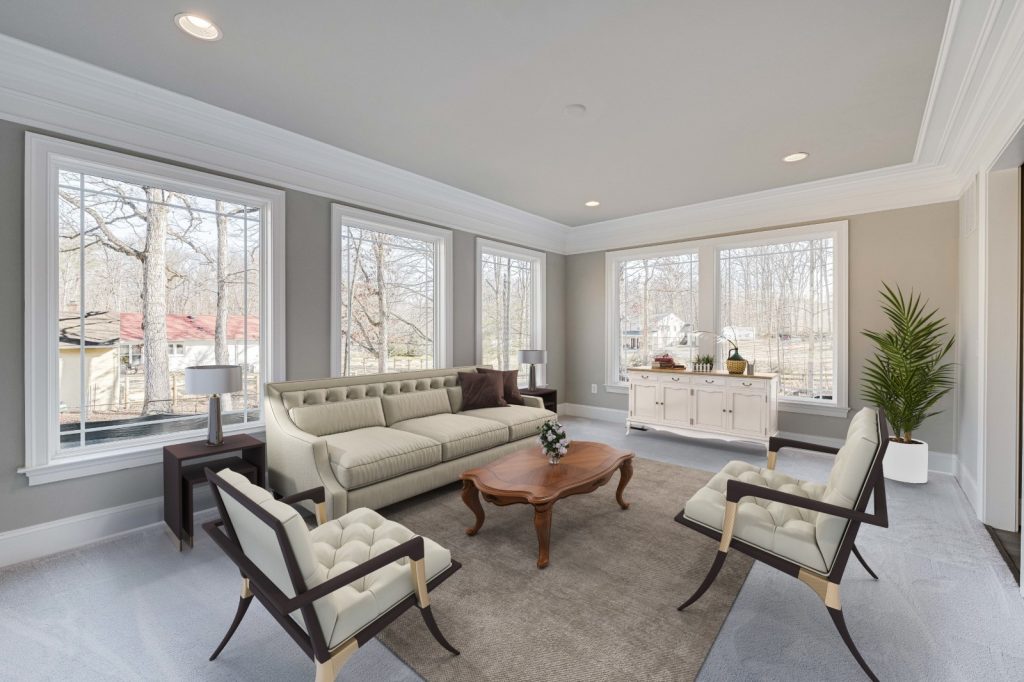 The view from the home is going to be stunning all year round! The window style allows more sunlight to enter the home which create the cozy feeling we all love.
Living Room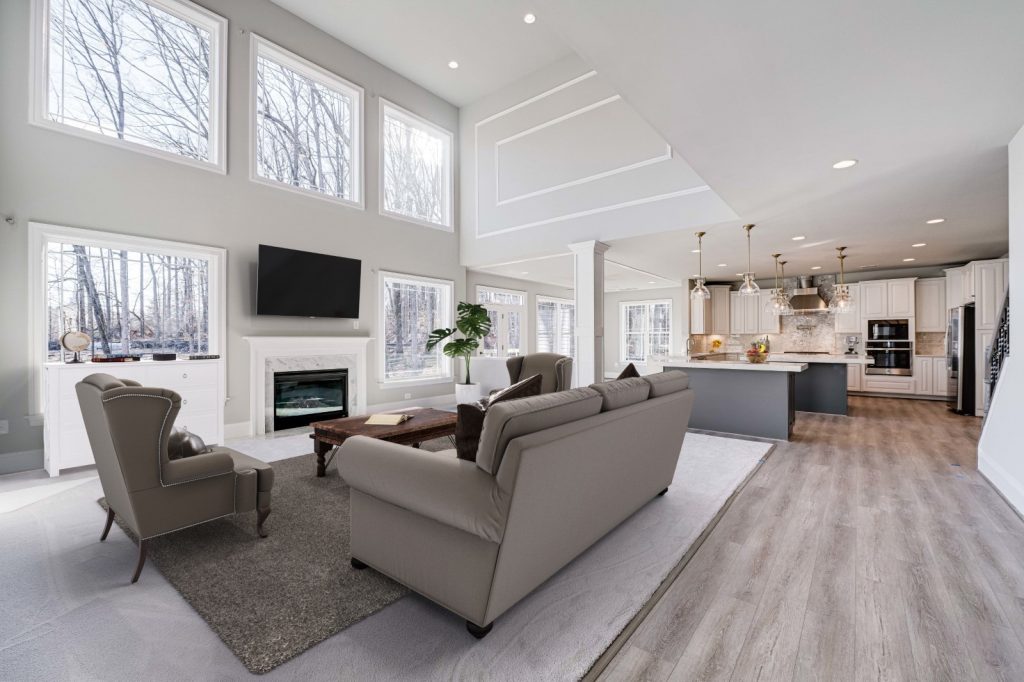 The open living room and kitchen is a dream too. The fireplace is going to be perfect for cold winter nights, and the morning room off the kitchen is a great place for kids to do homework while you cook or do dishes.  
Kitchen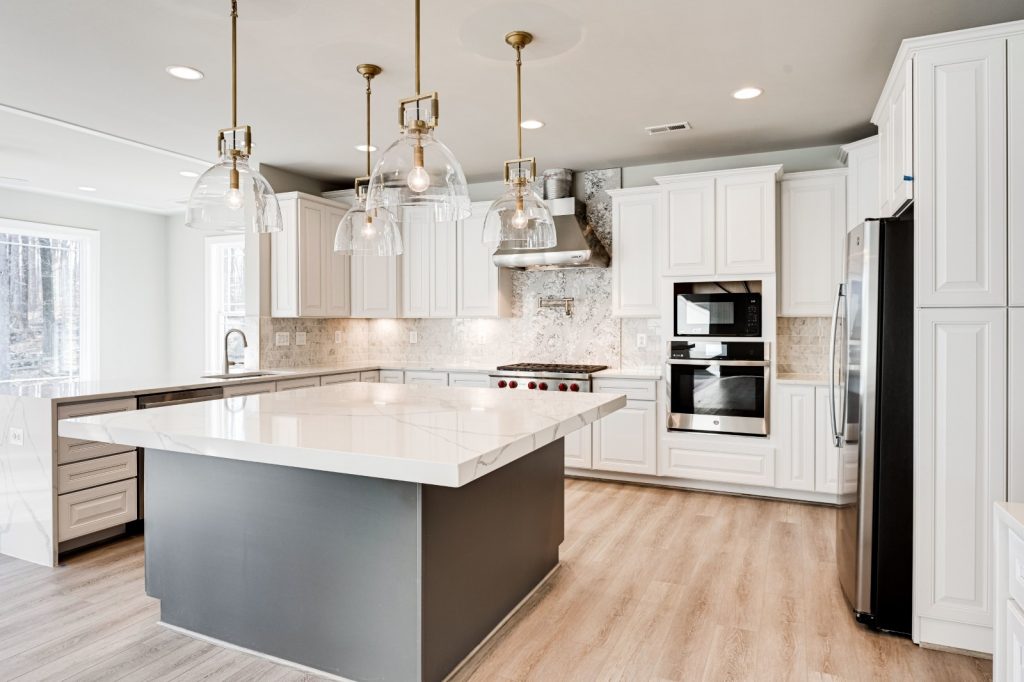 Speaking of the kitchen, we love it. The modern lights contrast well with the traditional white kitchen look. The large island provides plenty of space for food prep, or entertaining as well.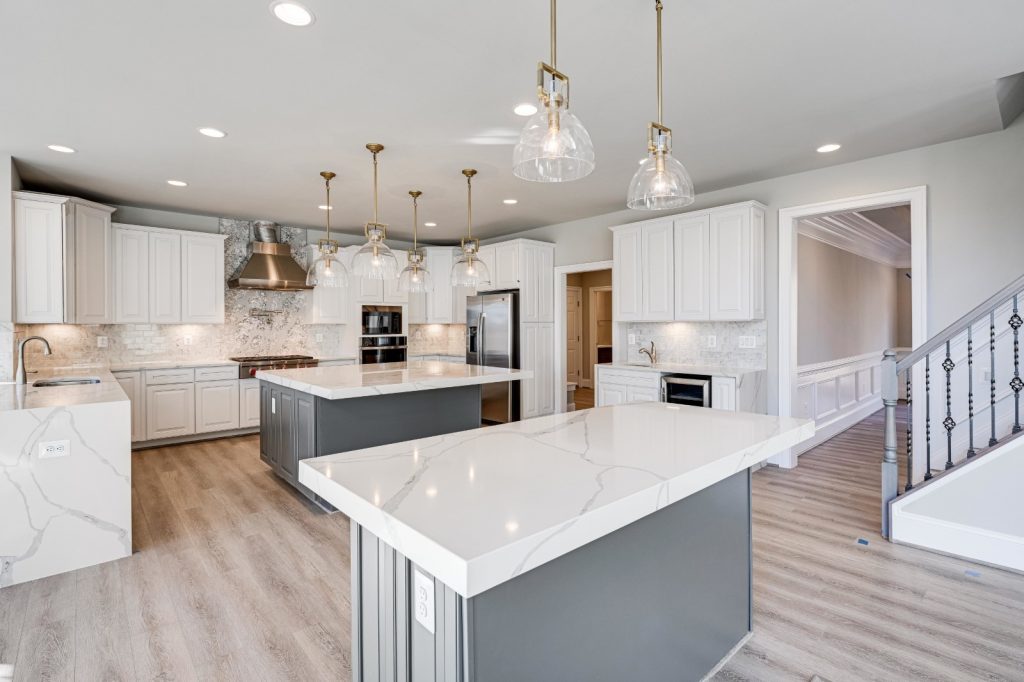 If they run out of space on the first island, the second island is sure to do the trick! This one will be especially helpful for snacks. You can leave snacks on the counter for the kids while you're busy in the kitchen.  
Owners Suite Bathroom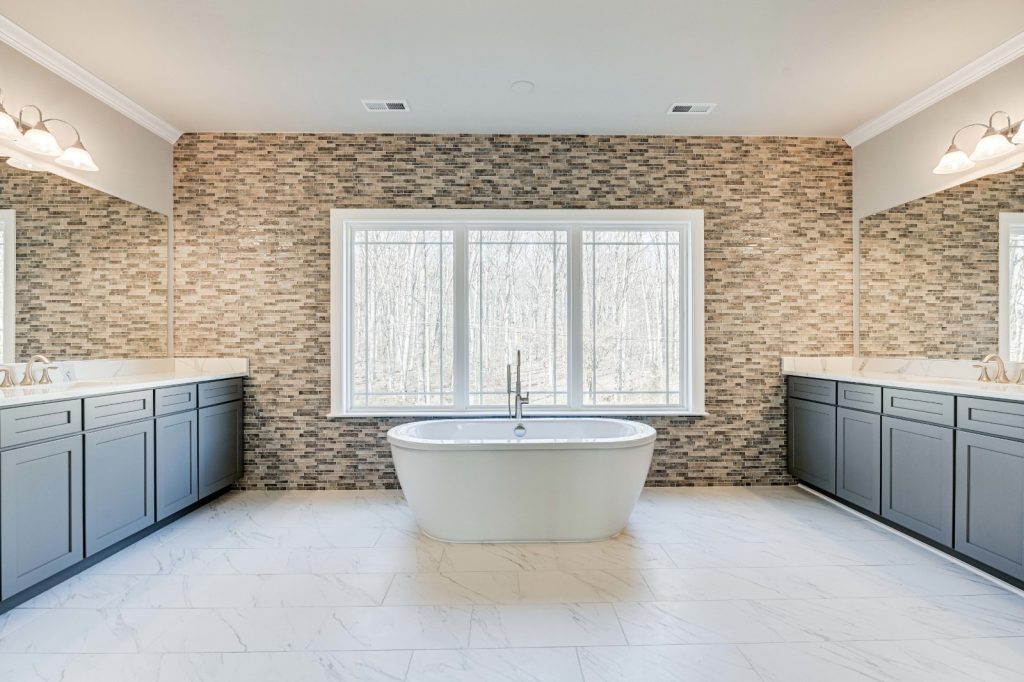 After a hard day, you can unwind in this stunning freestanding bathtub in your owners suite bathroom. The natural stone wall is a good way to bring the elements into your home as it helps you focus on nature.

We loved building this home and it's simply stunning! If you'd like to learn more about the grand Williamsburg floorplan they decided to build click here.  

Tags: homes for sale mclean va, in-law suites, multi-gen living, New Construction, new homes for sale mclean va, Northern Virginia, Northern Virginia Real Estate, Real Estate, semi custom home, Virginia


Categorized in: Customer Success Story

This post was written by Classic Homes