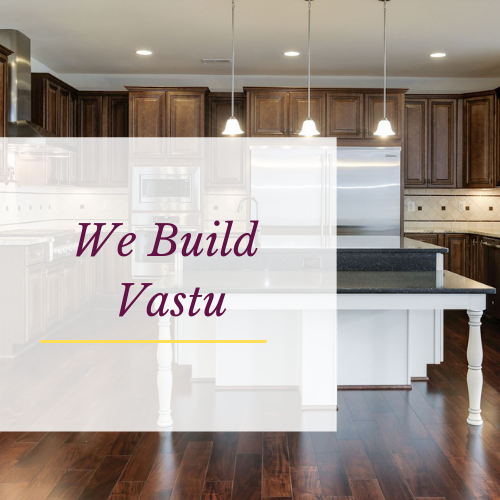 Vastu Shastra Home: We Build Vastu
April 8, 2021
Published by Suzette Conrad
When you build semi-custom, you start with one of our tried-and-true floor plans. Then customize it to create a home that fits your family's needs. Since no two families are the same, we know your house will be unique and a perfect representation of you. We have made many customizations over the years. Customizations that excite us the most are ones homeowners really care about, yet often encounter the most resistance or lack of knowledge with other builders. One example is building with Vastu Shastra design principles. The art and science of achieving peace, harmony, and prosperity through the orientation of your home to its surroundings.   
Vastu Shastra Home Orientation
At the very heart of a Vastu Shastra home, we orient your home. We ensure proper alignment of rooms in relation to cardinal directions (North, South, etc). Choose any floorplan and we take care of the rest. We arrange room placements and direction of structural focal points (i.e. front door, stairs, puja room, etc) according to Vastu principles. If your lot presents some technical constraints, we can make adjustments. No matter your lot, we ensure those key elements of your home are still facing an auspicious direction.
We can arrange any floorplan according to Vastu Shastra design principles.
We can move restrooms, bedrooms, and other rooms as needed. We can adjust your stairs to create a pure flow. We can rearrange your kitchen to balance the elements: water (your sink) and fire (your stove). These are all accommodations we are familiar with and have incorporated dozens of times.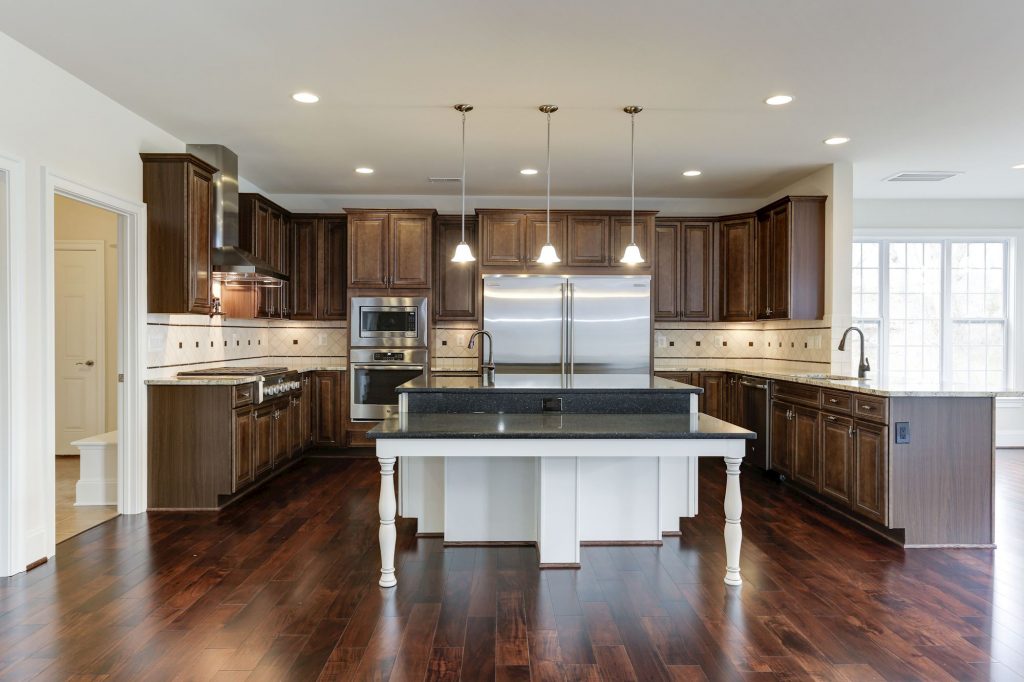 Other Cultural Considerations
Beyond a Vastu Shastra home, we know other cultural customizations appeal to many of our customers. For instance, we build puja rooms (prayer rooms). We've configured existing rooms in a floor plan, such as a study, to create this sacred space in a home. (Read more about it here.) Different parts of Vastu matter to different families. So, we are happy to accommodate those that matter most to you. We can build niches in your mandir to place your murtis. We have built a smaller prayer room in the middle of a foyer. We can reinforce a ceiling to accommodate a swing for a murti, and much more.
We can build niches in your mandir to place your murtis.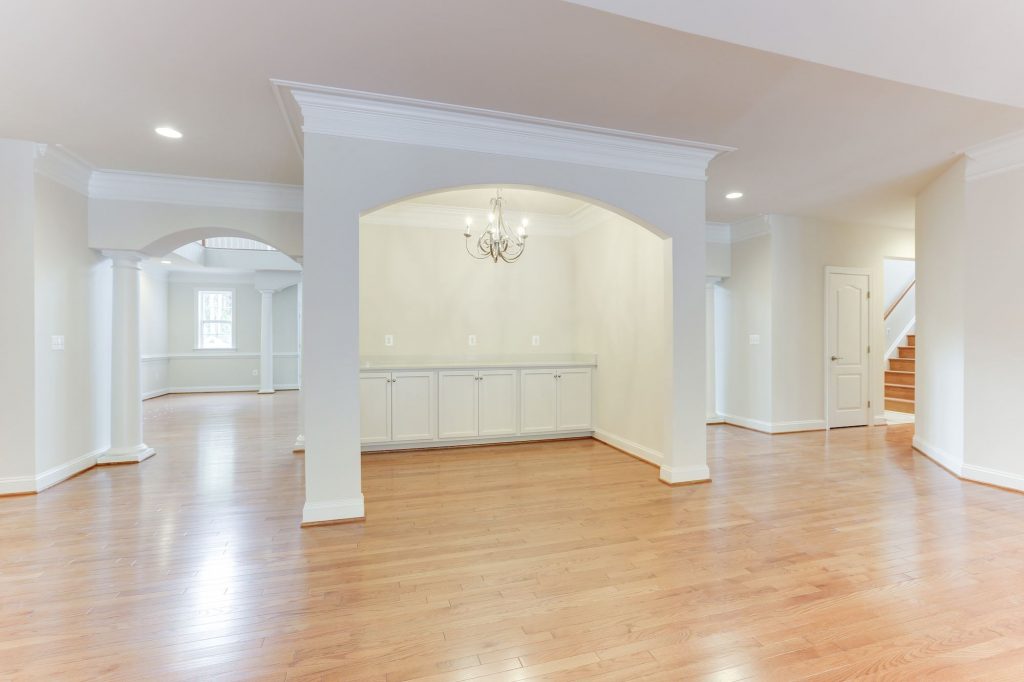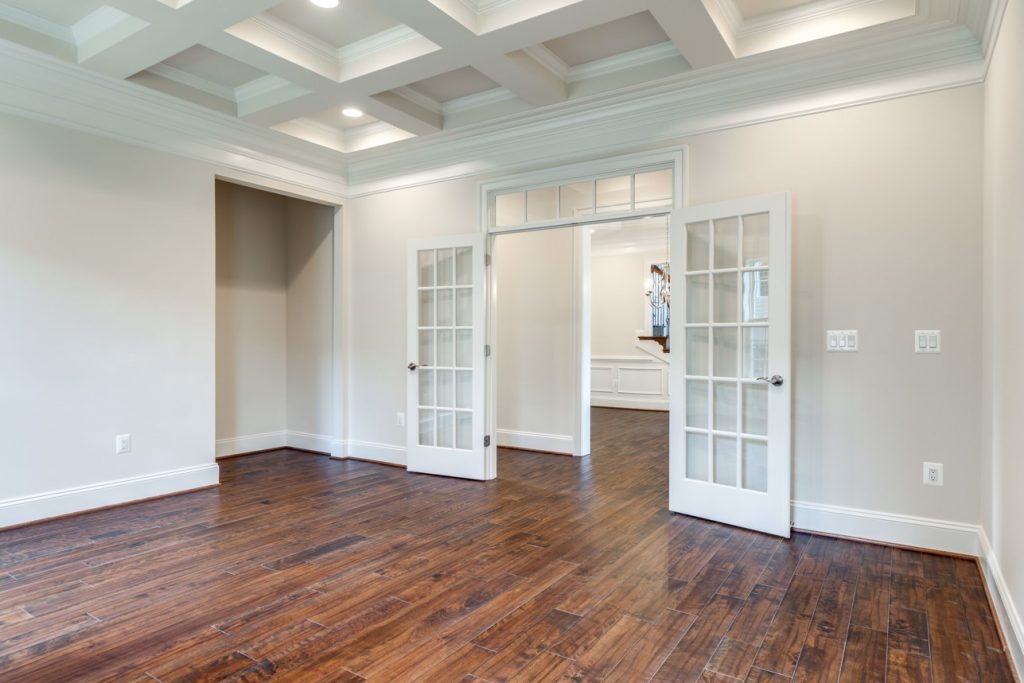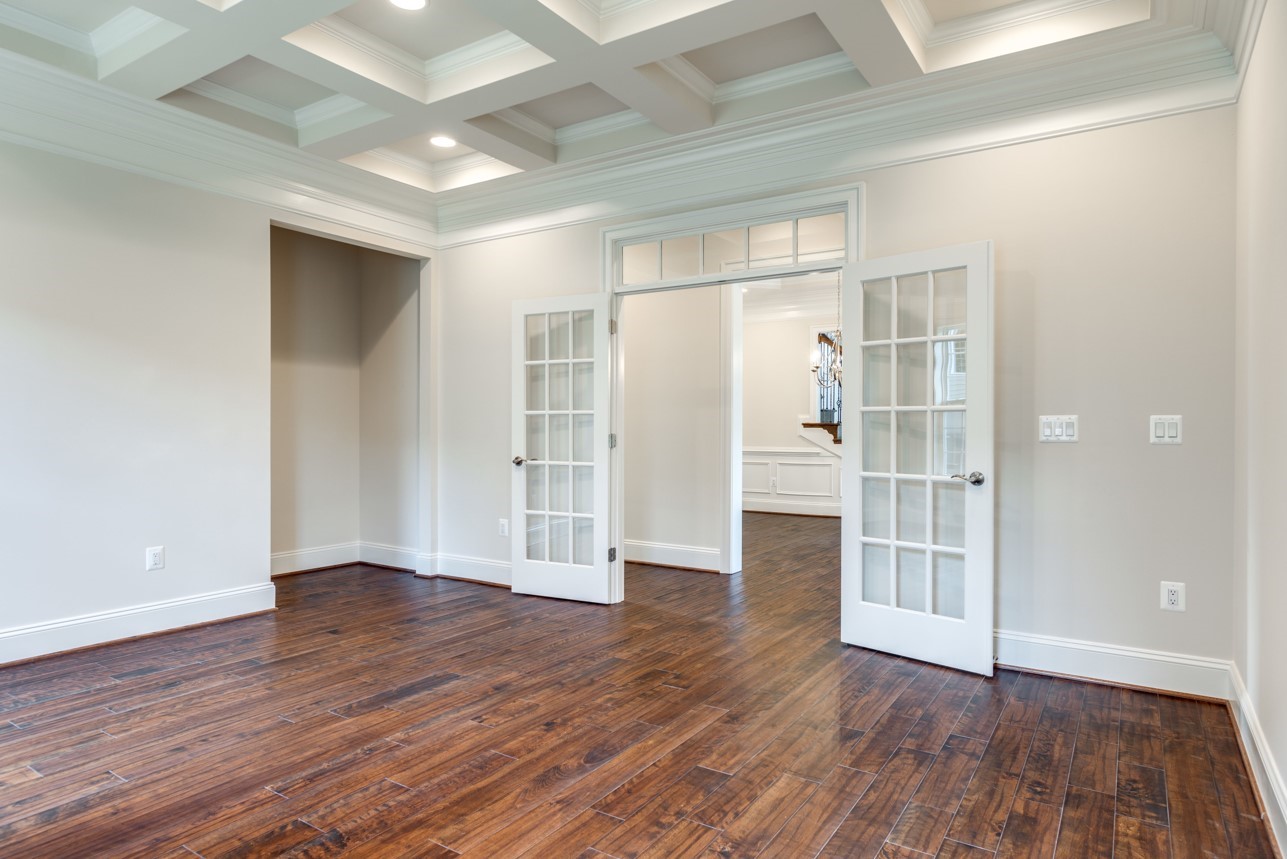 Other customizations we have made are meditation rooms, spice kitchens, and dedicated areas for shoe storage at key entry points.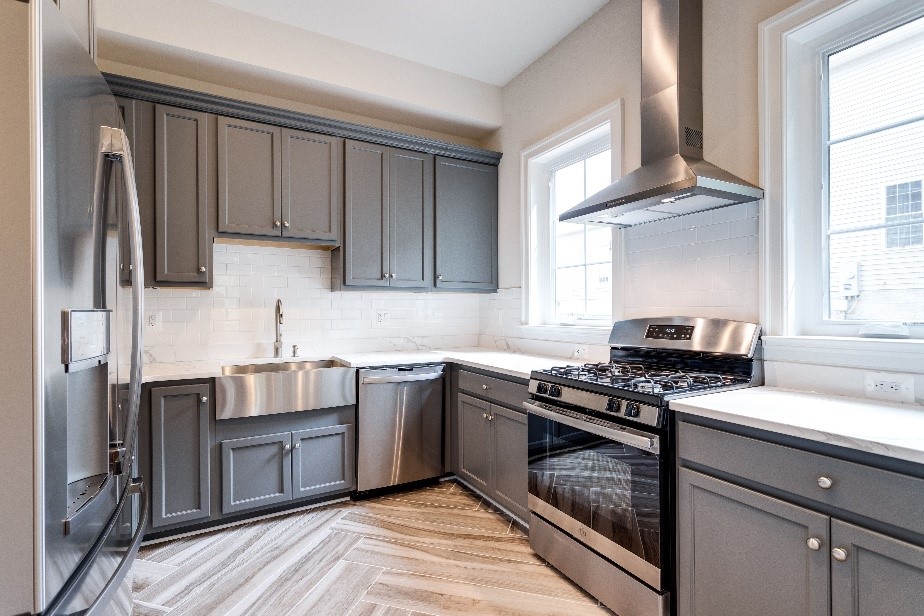 Cultural Ceremonies
We know another important part of home-building to some of our customers includes different ceremonies at key points in construction. Whether a Bhoomi puja, Griha Pravesh, or something else that is important to your family, we welcome this as part of your home-building journey. For your safety, we ask that you coordinate with us to ensure you're safe from construction hazards. If cultural ceremonies are something important to your family, we are happy to make these arrangements.
We welcome home building ceremonies as part of your building journey.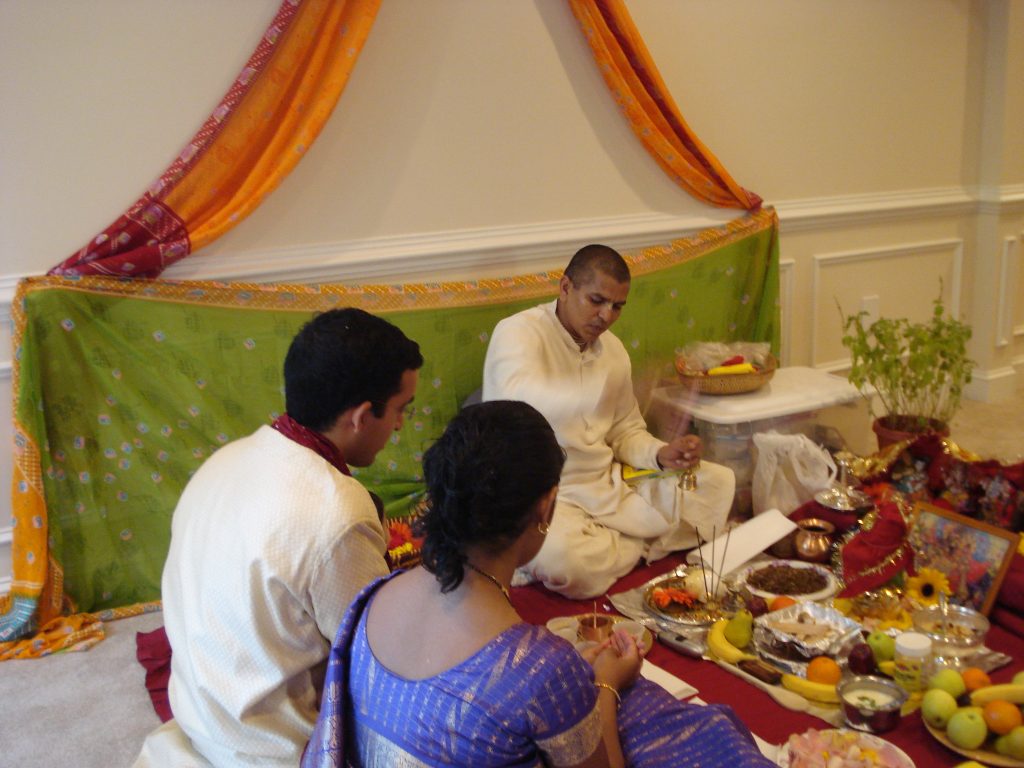 Your Home, Your Needs
If Vastu is not for you, tell us what you do want. We are happy to make the customizations that best fit your family's needs. You can still have that meditation room or spice kitchen. We are here to build the home your family dreams of.

Throughout your home-building journey, we are with you every step of the way. When you design your home, you work with one of our expert team members to share your family needs. We listen to you and make those adjustments. Whether building full Vastu Shastra, a puja room, or accomodating other religious or cultural needs; we are here to build your home, your way.

Tags: cultural customizations, customizing home, home building ceremony, mandir, puja room, spice kitchen, vastu shastra, vastu shastra builder, vastu shastra home builder


Categorized in: Uncategorized

This post was written by Suzette Conrad