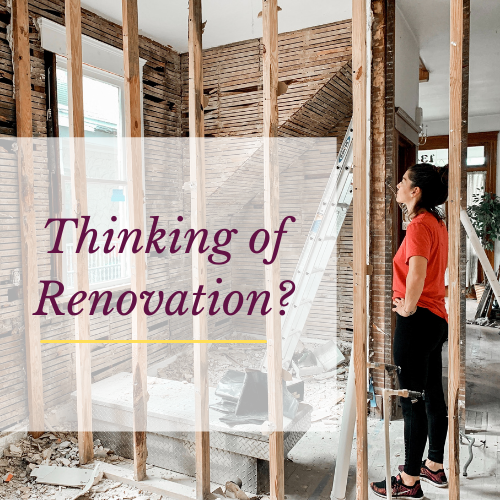 3 Reasons to Consider Tear-Down Construction
February 22, 2021
Published by Classic Homes
More Homeowners are Pursuing Tear Down Construction.
Here's 3 Reasons Why:
Jeff Clabaugh, a journalist for WTOP, noted an increased trend in tear down construction in the DC area but was left with one question. Why? Why are more people tearing down their existing homes to build new homes instead of buying finished homes, putting on an addition, or renovating?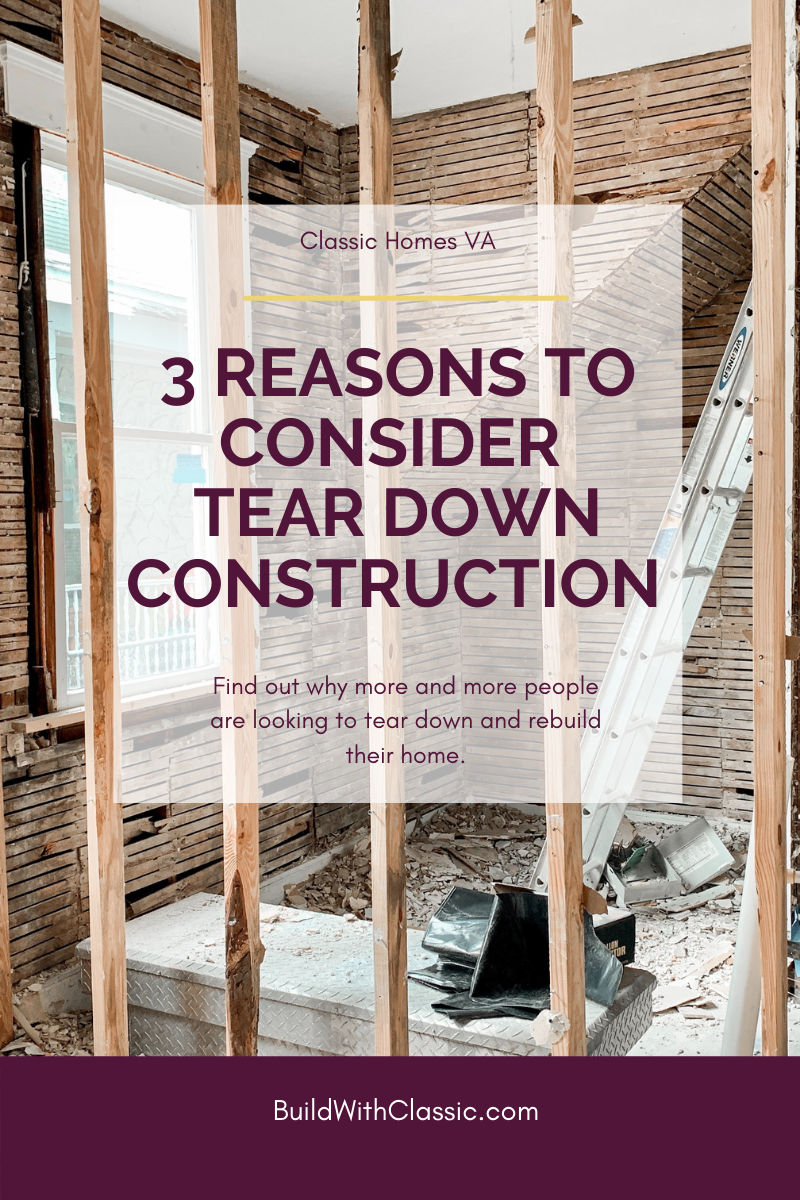 What is a "Tear-Down"?
Simply put, it means removing the current home on a property ( often called a "lot") and building a new and improved one in its place.

Tearing down homes and building a new one in its stead allows you the freedom to create anything you want. In renovation, sometimes you must compromise new and improved finishings amidst the old elements of your home.
When you construct more of your existing home results in rooms that are typically disjointed; it relies on the same leaky, damp, cramped basement with old wiring and plumbing. The process is stressful and painstaking. Because no one knows what exactly is behind those 50-year-old walls, the budget is just a starting point. For months on end, you walk by a construction site in your kitchen; instead of the beautiful window overlooking your flower garden.
With tear-down construction, you don't have to settle. You can have it all! A tear-down is a perfect solution for families who love the area they live in but need more space. There's no need for tearful goodbyes with friends and family as you trek across the country or state to find a new place to call home. Instead, you're right where you started-but much happier!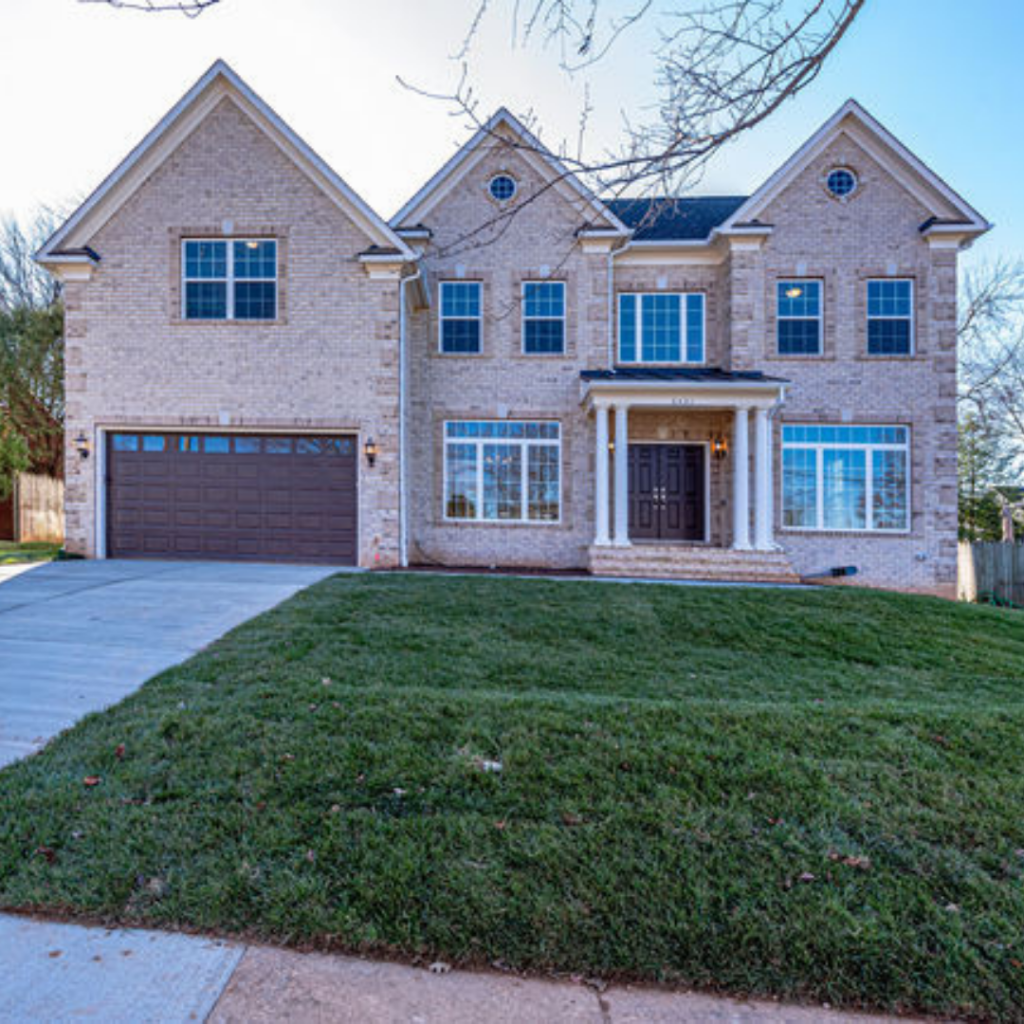 ---
A tear down is the perfect solution for families who love the area they live in but need more space.
---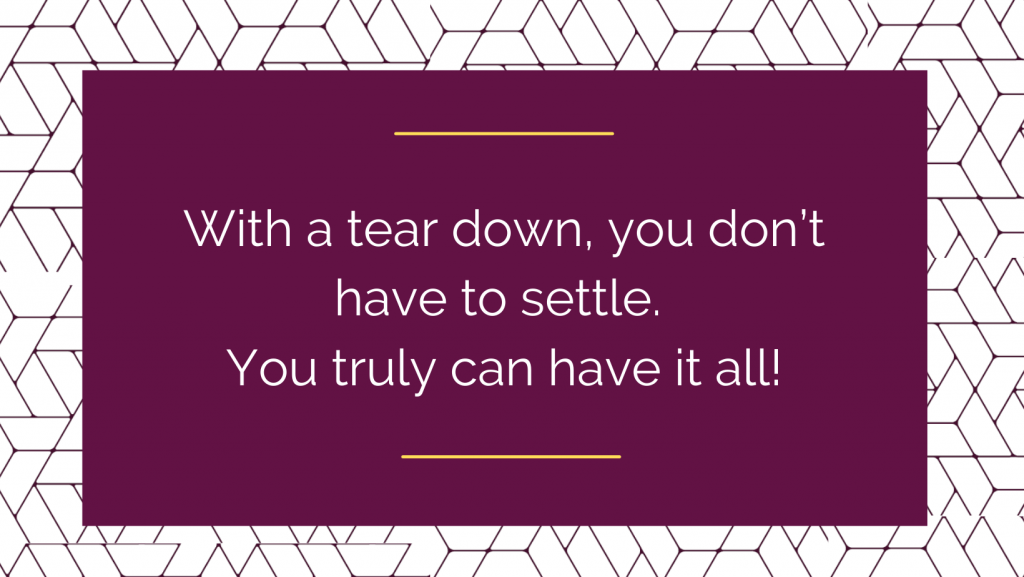 ---
We Know
Tear Downs!
Classic Homes specializes in tear-downs, not renovations, not commercial buildings, just tear-downs. We've been building for more than 35 years in Northern Virginia. Throughout our experience, we've noticed an uptick during this past year.
Even Clabaugh noted, "The American Institute of Architects, based in D.C., said 52% of its members saw an increase in inquiries for tearing down houses." Here are the primary reasons people are increasingly flocking to tearing down and rebuilding.
---
Why Home Owners Favor Tear Down Construction
1) Neighborhoods are Changing at an Astonishing Rate
---
The most common reason for a tear down is areas that were considered far outside the city way back when have become more desirable suburbs, but the small, aging houses don't make sense anymore.
---
While meeting with Clabaugh, the chief economist for the American Institute of Architects commented. He noted, the most common reason for a tear-down in areas that were considered far outside the city years ago now are more desirable suburbs. However, the small, aging houses don't make sense anymore.
Especially in Northern Virginia, the surrounding neighborhoods are bustling with life and culture. Is there a better reason to stick around the area and build a home on your existing lot?
We've created floorplans that fit the lot for the area you desire most. Looking to move somewhere a bit more urban and requires a smaller footprint? Look no further than our city series. Are you considering a large estate lot out towards Oakton? Our estate series has plenty of space and options too. Do you need something in between the two? Our heritage series is the solution! Once you pick your floorplan, you can customize it from there.
2) Increased Interest in Multi-Gen Living
A "quarterly Home Design Trends survey…notes an increase in interest in multi-generational housing, likely driven in part by the pandemic's effect on housing affordability." Some companies are just barely starting to design multi-generational living, which sounds good, but their learning is coming at your expense!
You need someone with experience! Thankfully our 35 years of experience makes Classic Homes a perfect choice for your family's needs. We accommodate the needs of your independent family members by giving them separate living spaces..
Family members who enjoy being part of the household action would love a central living space. There everyone can gather, share laughter and make memories. If your loved one has medical needs, we may propose creating a space that provides easy access for them to live freely and confidently within the walls of your home.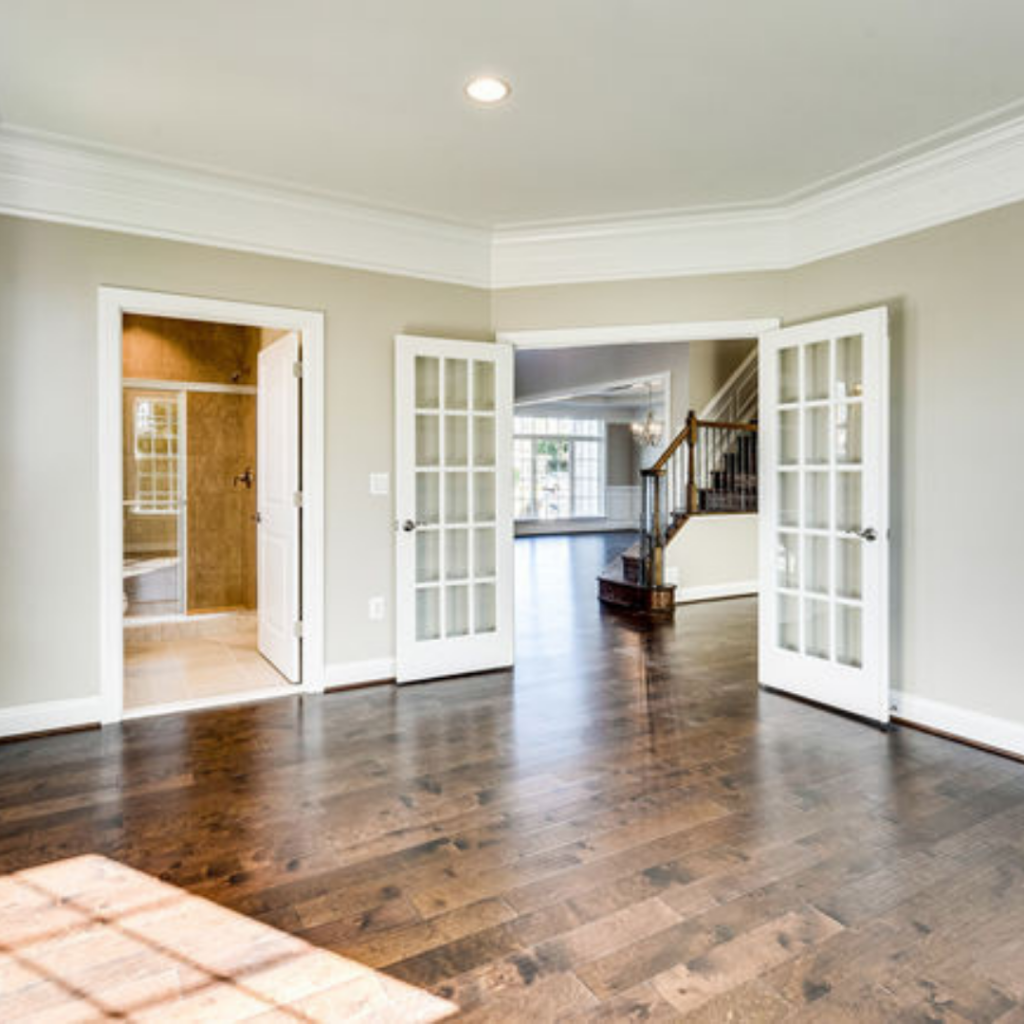 ---
A perfect suite for your loved ones! Right off the main living room and a great place to watch the sunrise.
---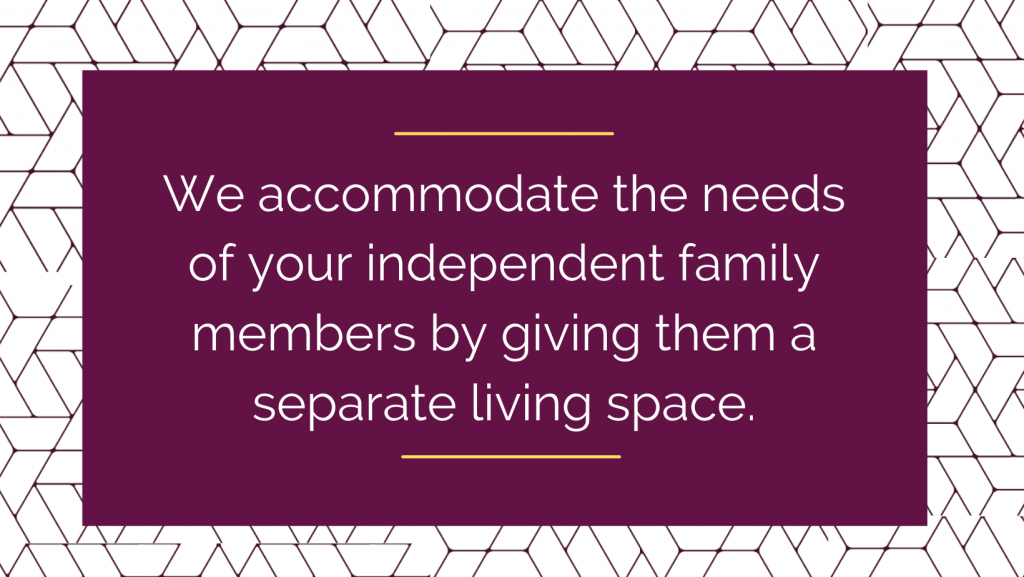 3) Increased Interest for More Space
---
Building a new home provides you the opportunity to create the amount of space you need
---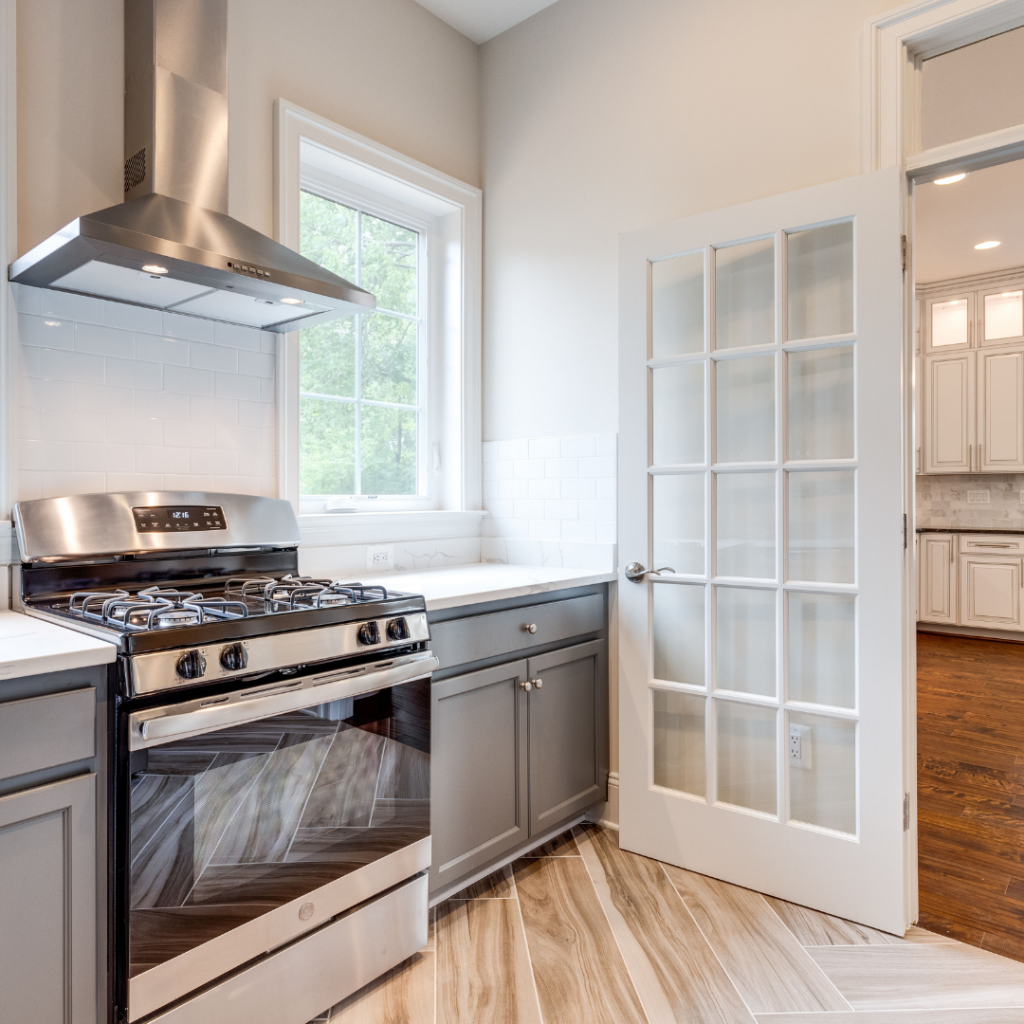 Spice kitchen off the main kitchen. Especially helpful during the holidays!
During the era of COVID-19, we as a nation adapted to a stay-at-home lifestyle. During the months we stayed at home, we may have realized that our home could not keep up with the demands of a full-time family(school, office, gym, etc.) You need room to breathe and move around, but in some cases, that was not an option.
Building a new home provides you the opportunity to create the amount of space you need (and some extra as well!).
We build hobby rooms, meditation rooms, puja rooms, study spaces, dens, fitness rooms, and spice kitchens as well-that only scratches the surface of what we can build for you.
If there's one thing we learned from 2020, it's to prepare for the unexpected. We don't know what the next year or years after that hold in store for us, but we do know that our floorplans will provide enough flex space for you to help you deal with whatever pops up in your future.
---
Final Thoughts
Tear-down construction is the solution for many families because you can build what you want where you want. Pick the floorplan that fits your needs and adjust from there. Our team of experts will help bring your vision to life and give you the Classic Home you deserve.
---
Sources:
Clabaugh, Jeff. "More Seek to Tear Down Homes | WTOP" WTOPNews. 12/22/2020 https://wtop.com/business-finance/2020/12/the-rise-of-the-tear-down-buyer/

Tags: New Construction, Northern Virginia, Northern Virginia Real Estate, NOVA, Real Estate


Categorized in: Classic Homes Info, Custom Home Tips, New Home Tips

This post was written by Classic Homes