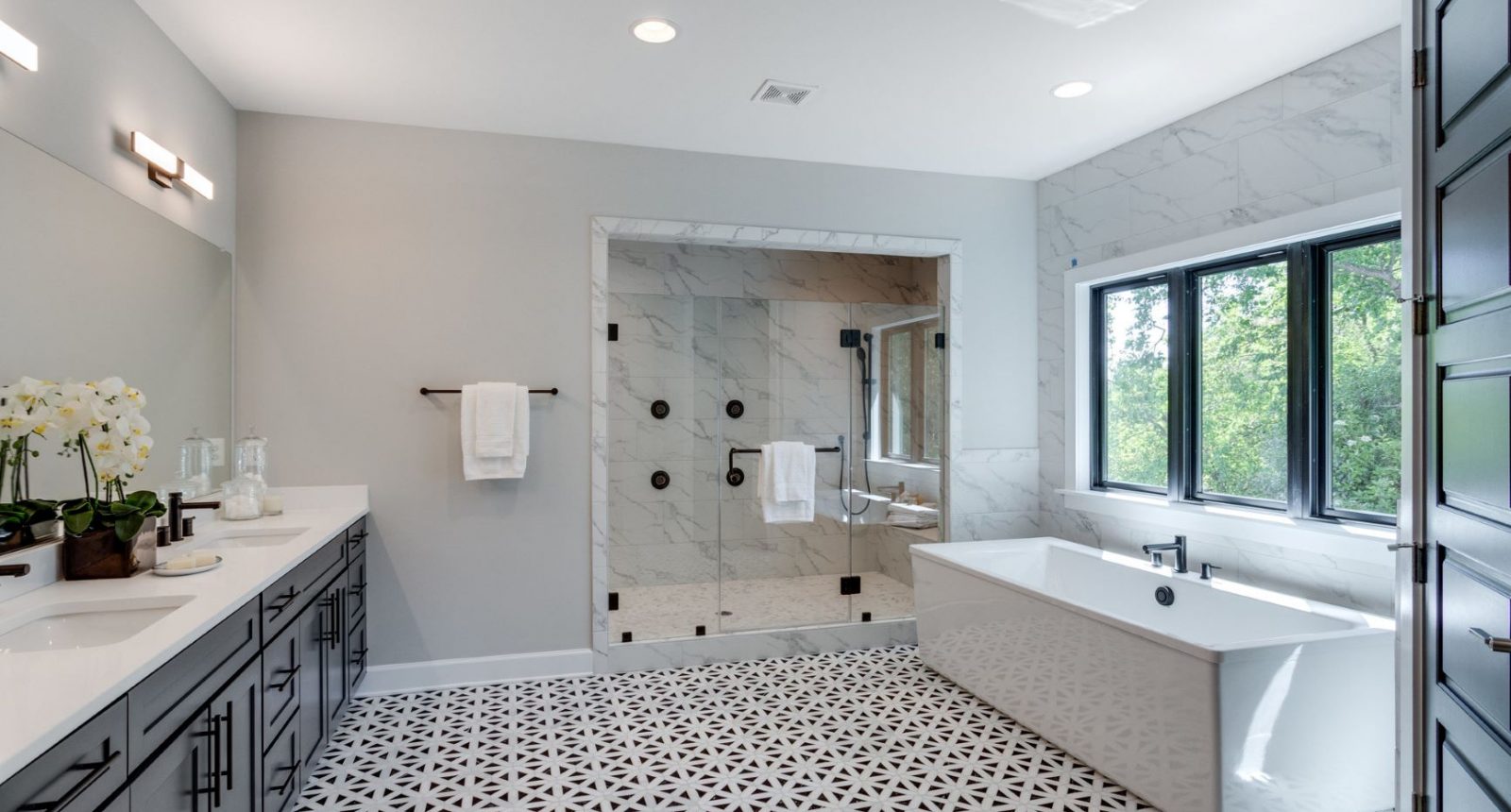 Create the Bathroom of Your Dreams.
May 26, 2022
Published by Classic Homes
Bathrooms are an underrated place in the home. You start the morning in your bathroom and end the day in your bathroom. What kind of day do you want to have? The design choices you make in your bathroom will help you set the tone of your day. Here are some of our favorite features we built in our homes recently.
Wet Rooms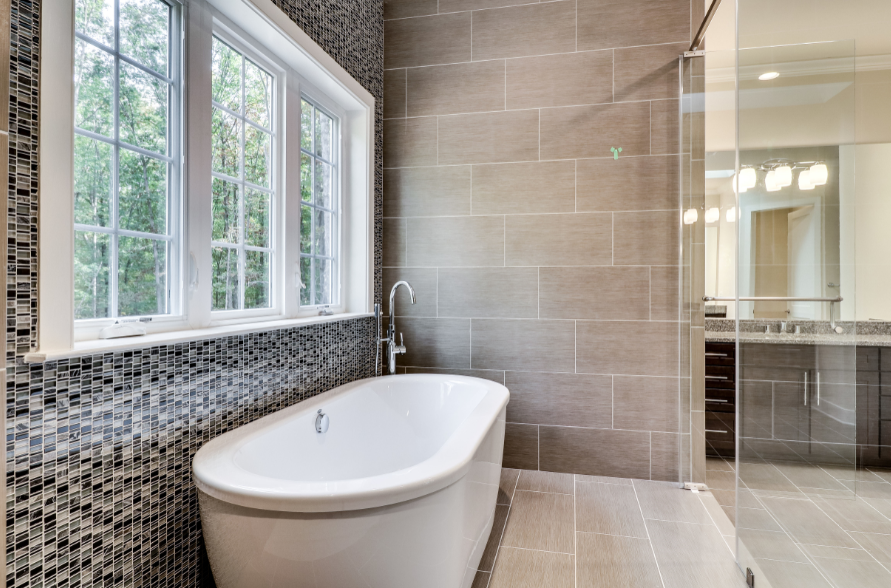 Mold can easily build up in a bathroom-especially if there aren't any windows in the room. Make life easier and healthier by creating a wet room. Put the shower and the bathtub in the same area so it contains all the water. Wet Rooms also create more space in what can otherwise be a small and overlooked room.
Multiple Showerheads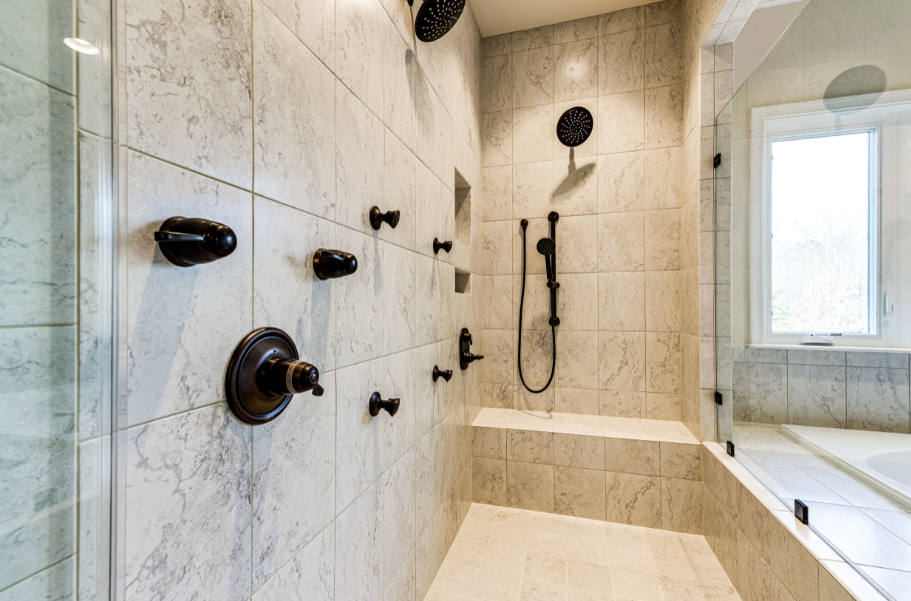 There's nothing more luxurious than great water pressure in a shower, and doubly if you have multiple shower heads. Use both of them to make your shower experience even faster. Use the detachable one to wash your hair and the stationary one to wash everything else. It's also a fun way to personalize the room too! Picking all the bits and bobs can be a lot of fun. Our design center has plenty of options for you to choose from.
Blue Colors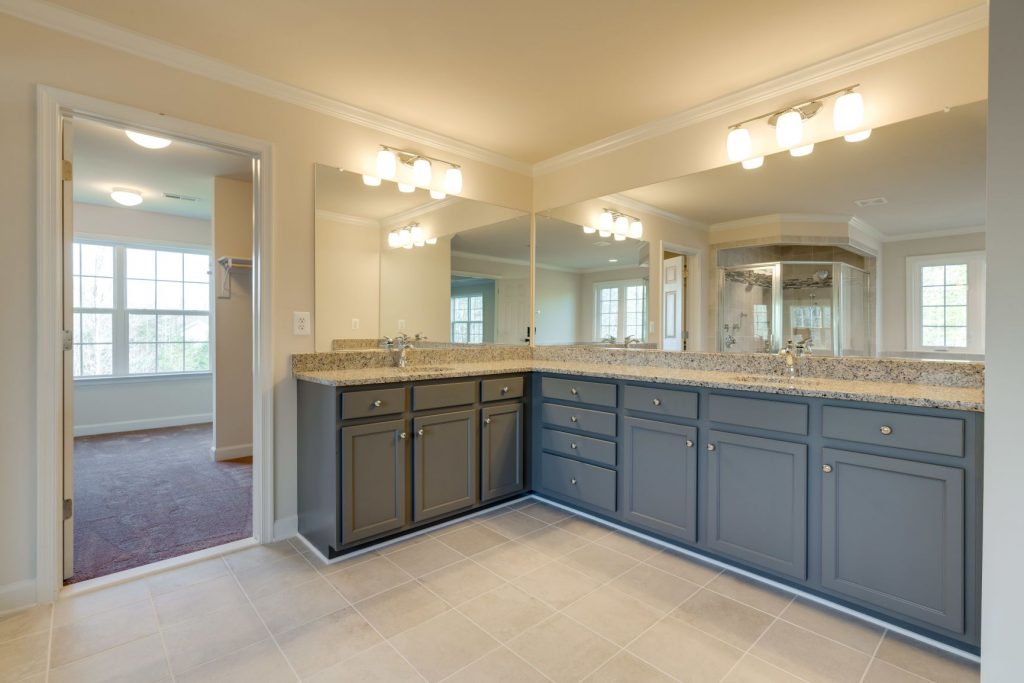 We love these blue cabinets because it's a great neutral color. It goes well with everything and it makes the room look a bit more playful. If you want to add décor to the bathroom blue is a great starter for colors. You can easily do a nautical themed bathroom or even French country if you're up for it!
Wood Look Tiles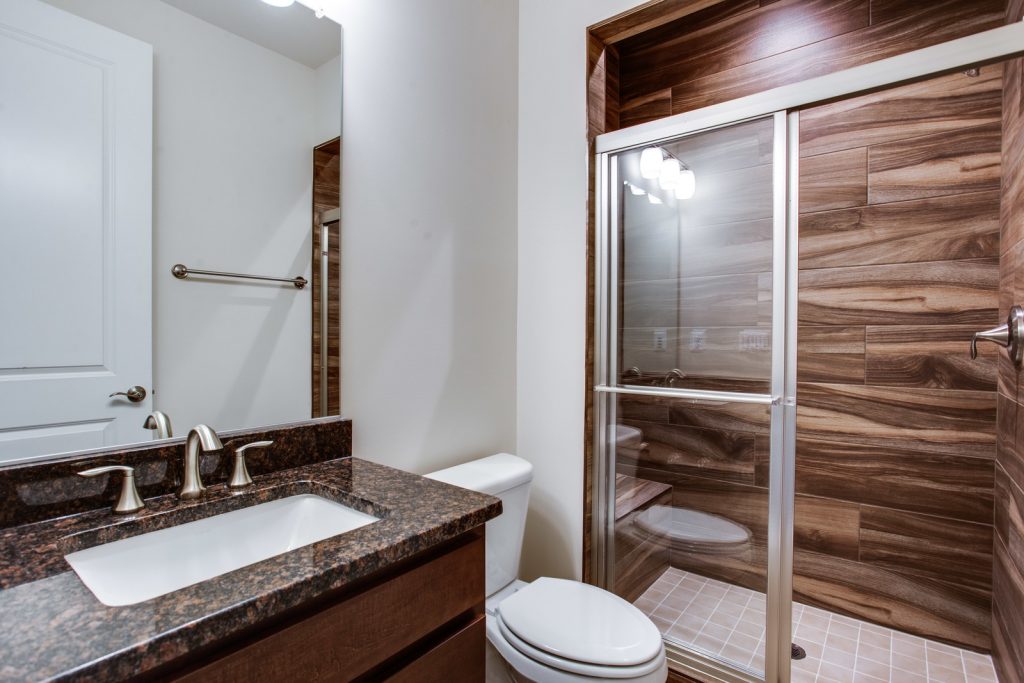 Natural elements are wonderful for any room, but especially the bathroom. The room feels more classy because of the natural elements. No, it isn't actually wood, but that makes it even better! All the glam without the cleanup.
Intricate tiles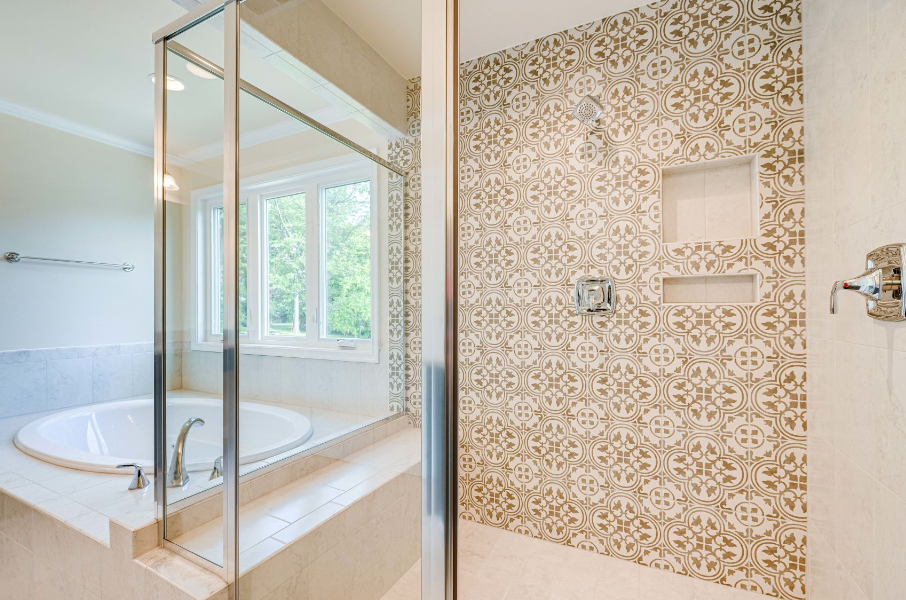 Simple is great, but intricate is even more fun! Tiles are a great way to add some personality in the bathroom. You're already going to need to add tiles, why not make them reflect your personality? We also love that it's just a statement wall. You can do the entire shower or just a portion. As long as you like it you're doing it right.
Chevron Gradient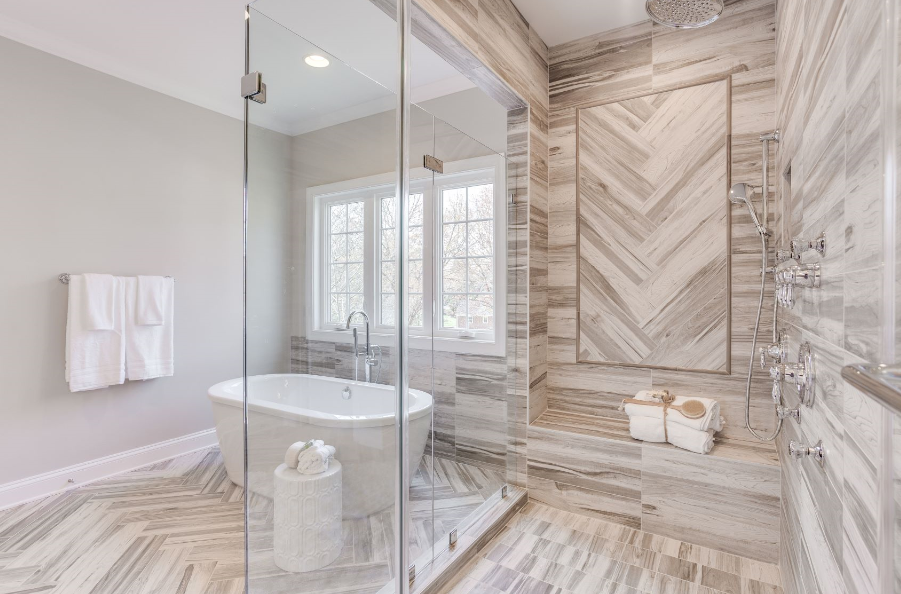 Chevron is a timeless pattern you can add to the bathroom in whatever way you choose. You can do chevron tile in the shower, on the floor, or even the towels! This shower also has double showerheads like we mentioned above. You can mix any of these ideas together to build the bathroom of your dreams.
Plants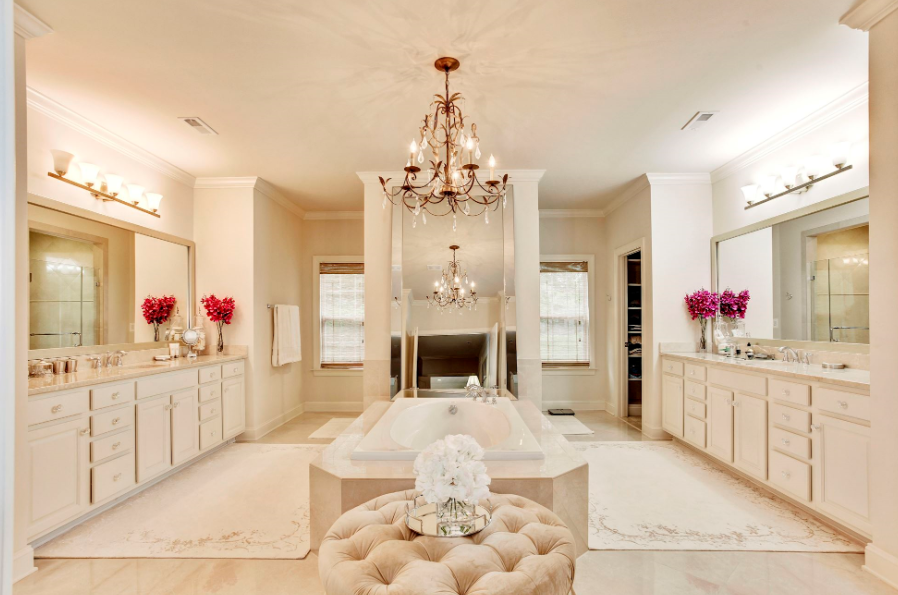 Adding a plant to the bathroom can literally clear the air. We love adding fresh eucalyptus because it makes the shower feel like a spa. We also love adding fresh cut flowers because they add beauty to the room.
Marble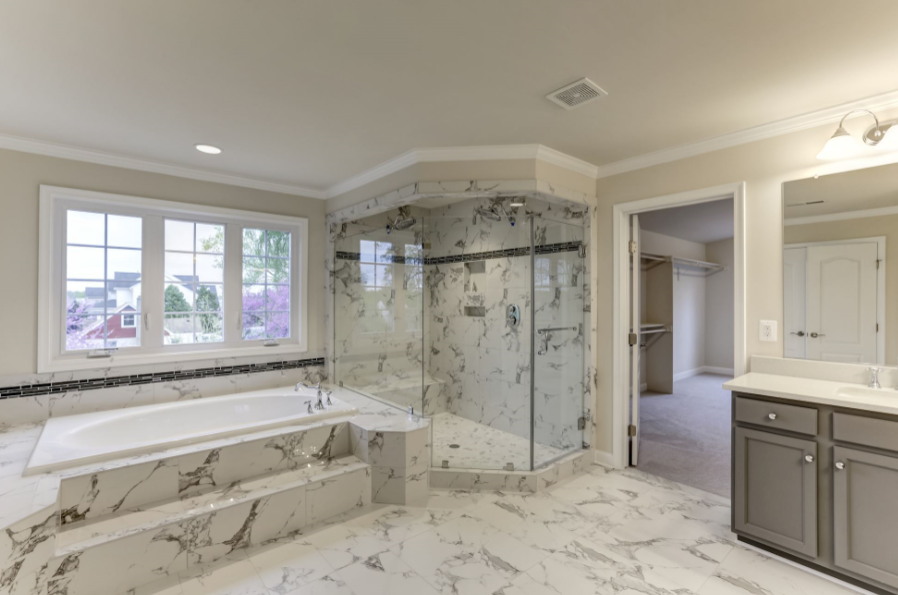 Make a statement in an understated way. You don't need to make everything in the bathroom gold to let people know you prefer the elegant things in life, just add marble. It's easy to clean and looks great. It's also a timeless choice you'll be loving it for years to come.  
Statement Lighting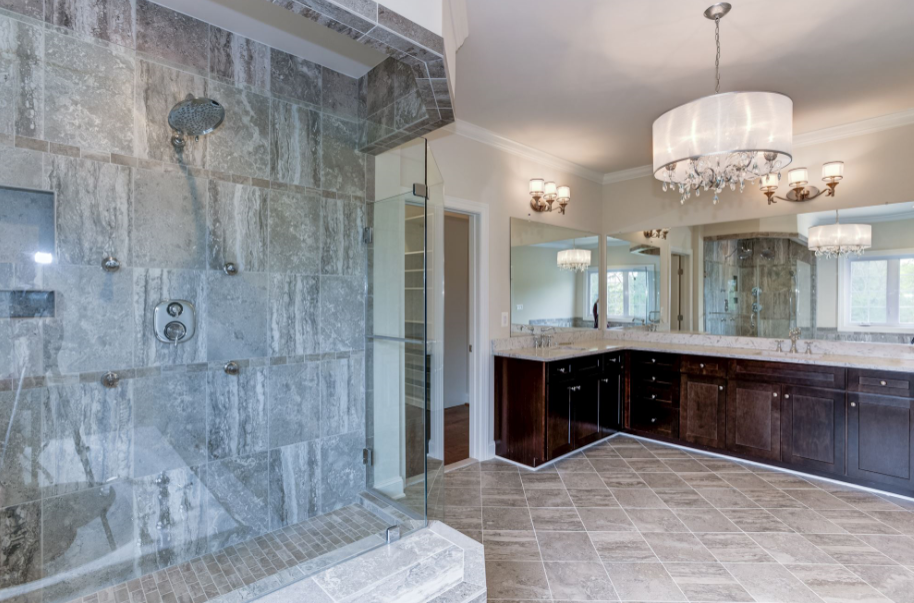 You already need lighting in the bathroom, why not make it a statement? We love this chandelier because it makes the room instantly feel elegant.  We have plenty of lighting options in our design center and our expert team will help you create the home of your dreams.
Freestanding Tub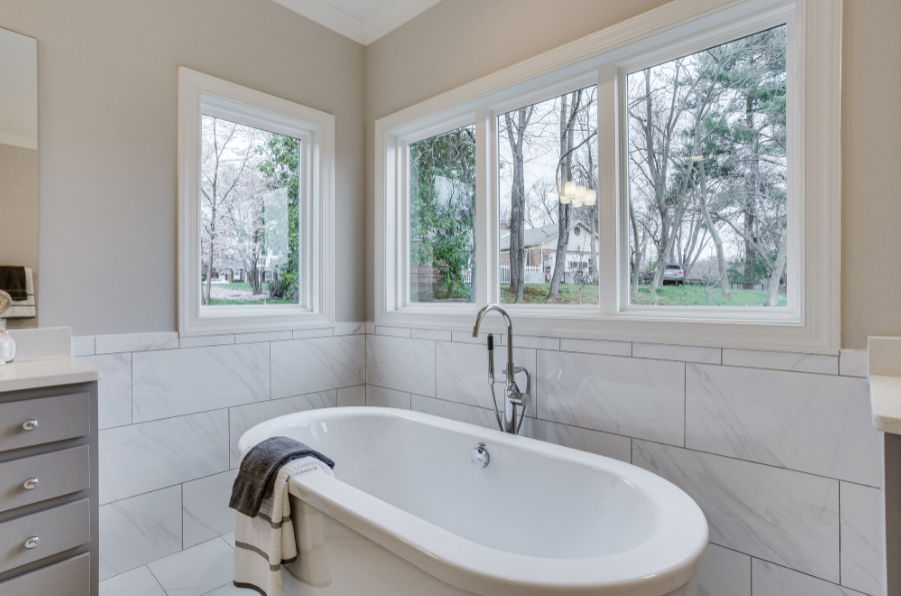 Tubs against the wall are great and serve a purpose, but so does a freestanding tub. You deserve a nice place to relax at the end of the day without worrying about cleaning the shower everytime you want to take a bubble bath.
Stylish Storage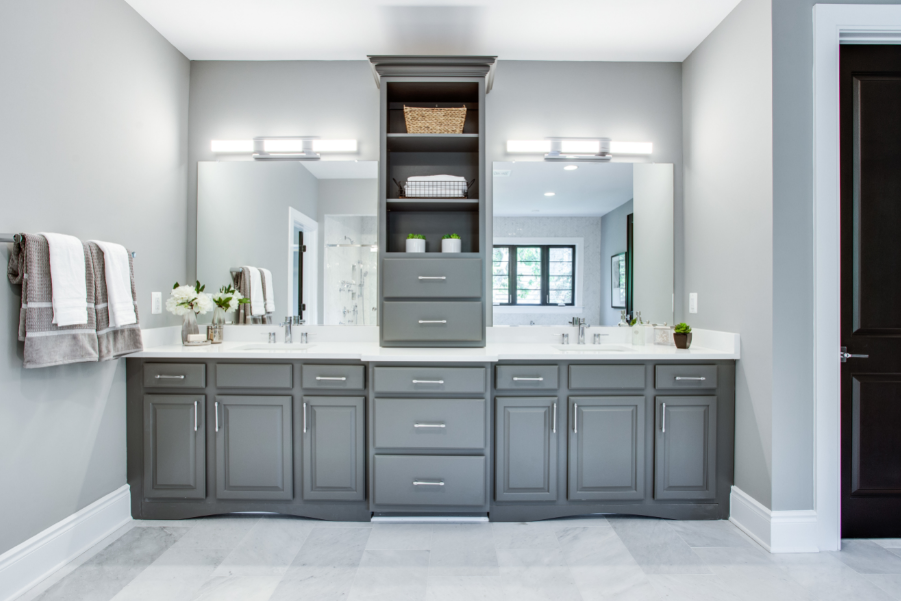 One of the biggest complaints of re-sell homes are small bathrooms with little to no storage space. We combat that by offering great cabinets and working without to design your cabinet layout. You know what is going to be the most functional for you, let us make it happen.  

All of these options can be combined to create the perfect bathroom you will love for years to come. Our experienced design center team will help you build your dream home. Contact our sales team today to get started!

Tags: homes for sale mclean va, New Construction, new homes for sale mclean va, Northern Virginia, Northern Virginia Real Estate, Real Estate, semi custom home, Virginia


Categorized in: Design Tips, lifestyle, New Home Tips

This post was written by Classic Homes