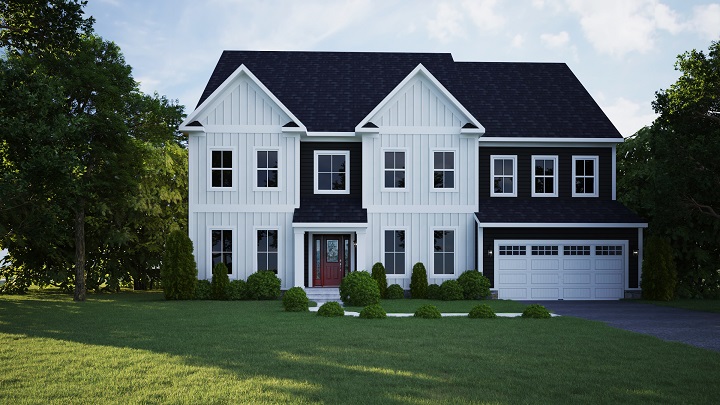 Modern Takes on Classic Homes: The Trenton and Windsor
October 14, 2020
Published by Classic Homes
We are thrilled to introduce our two newest floorplans, The Trenton and The Windsor.  Both plans take the core features of all Classic Homes – large, open spaces with plenty of light; a focus on structural integrity far beyond code; and providing a tremendous value – and incorporate some of the more recent trends our homeowners have been requesting into its design.
One overarching trend is to move the stairs out of the foyer and into the middle of the home.  The Trenton brings the stairs to an outside wall to ensure plenty of light and The Windsor keeps the stairs in the core of the home, close the most commonly used rooms. Both do so in a way that ensures the house continues to flow beautifully.
Another trend is to incorporate an easy first floor bedroom option, which both plans do, making multigenerational living a part of each floorplan.  This works nicely with another feature, which is to repurpose the Living Room as a Study.  This helps create additional areas to make Work-From-Home a considered part of the design instead of an afterthought.
Fewer people want to have an open Foyer, in order to contain noise and to increase usable space, and The Trenton and The Windsor embrace that trend, incorporating a loft space on the second floor to function as another Family Room or a Remote Learning space for the kids.  Of course, these spaces can be made into a 5th bedroom (or enclosed 2nd floor study) if that is what works for your family.
The basement is very open as well and can be finished as an enormous rec room, bedroom/office, and media/exercise room.  The result is a floor plan where every square foot feels like it is there for a reason but also gives you a sense of space and openness, all without breaking the bank – a place you'll love to call home.
Click here or contact us for more details on the Trenton and Windsor!
Categorized in: Uncategorized
This post was written by Classic Homes