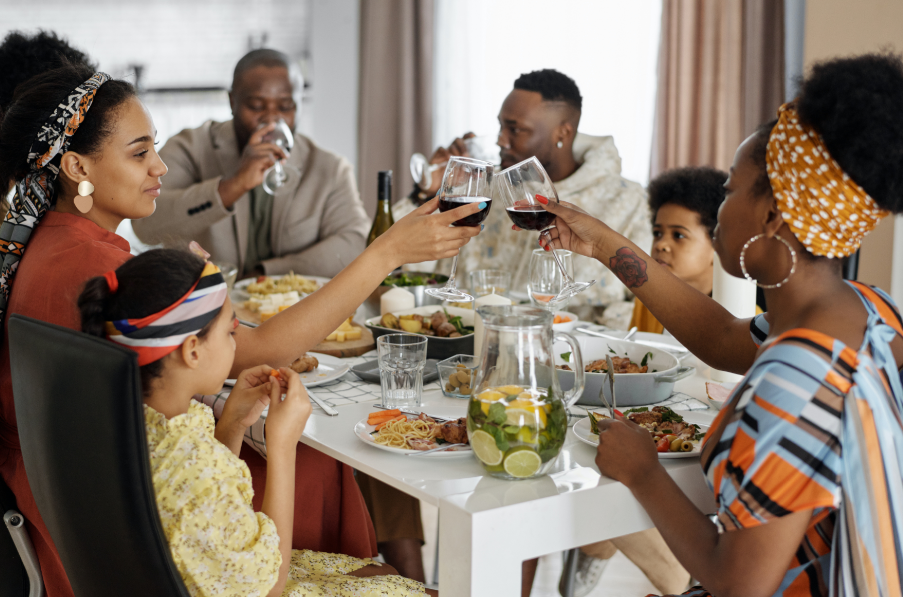 6 Housewarming Party Ideas That Fit Your Style
February 24, 2022
Published by Classic Homes
You've done the hard work of moving! Now that you're finally settled in, it's time to celebrate. A housewarming party is a great opportunity to welcome all your loved ones and friends at once. It's also a great chance to set the tone for the duration of living in your home. Here are six ideas that will help you celebrate in your own unique way.
Taco Bar 
Food is always welcome-but tacos are especially welcome! Prep is super easy too. Prepare some taco filling in advance(chicken, beef, carnitas, veggie, tofu, etc.) and have a few sides ready. To make things even easier, ask your guests to bring their favorite thing to put on a taco. Not only does it cut down on the prep you need to do beforehand, but you might learn that your neighbor has the best salsa you've ever tasted.
Movie Night 
Hosting a party doesn't always require tons of social energy. You don't need to speed clean the entire home and make a seven course meal for everyone to feel welcome. Watching a movie is a relaxing way to welcome everyone into your home. Whether you watch a comedy, drama, sci-fi, or horror, as long as there's popcorn and good friends it's sure to be a good time.  
Backyard BBQ 
If you've moved in the summer, use the season to your advantage! Turn up the music, set up a game of cornhole(or croquet) and enjoy the time with your friends. If your friends stay late be sure to set up some lighting outdoors and set out citronella candles to get rid of the mosquitos. S'mores are a great sweet treat for adults and kids alike.
High tea 
Who doesn't love a tea party? Tell everyone to bring their big hats and wear their classiest garden attire. All you need to supply is tea, a few sandwiches, and good conversation. It's an intimate gathering and will set a cozy tone for the new homeowners.
Brunch 
Break out the charcuterie board and mimosas-it's time for brunch. The delayed start will give you plenty of time to set up and the mid-day finish will give you plenty of time to clean up. Serve whatever you like and have a good time.
Cookie exchange 
A simple(yet delicious) option is to host a cookie exchange. The point of a housewarming party is to spend time with loved ones. No need to worry about feeding a large crowd. Focus on 2-3 dozen cookies and start sharing with your loved ones. Of course, supply milk for the cookies.  

We hope you have a wonderful time with friends and loved ones in your new home!

Tags: entertaining, family, friendship, homes for sale mclean va, houseparty, New Construction, Northern Virginia, Northern Virginia Real Estate, party, Real Estate


Categorized in: lifestyle

This post was written by Classic Homes