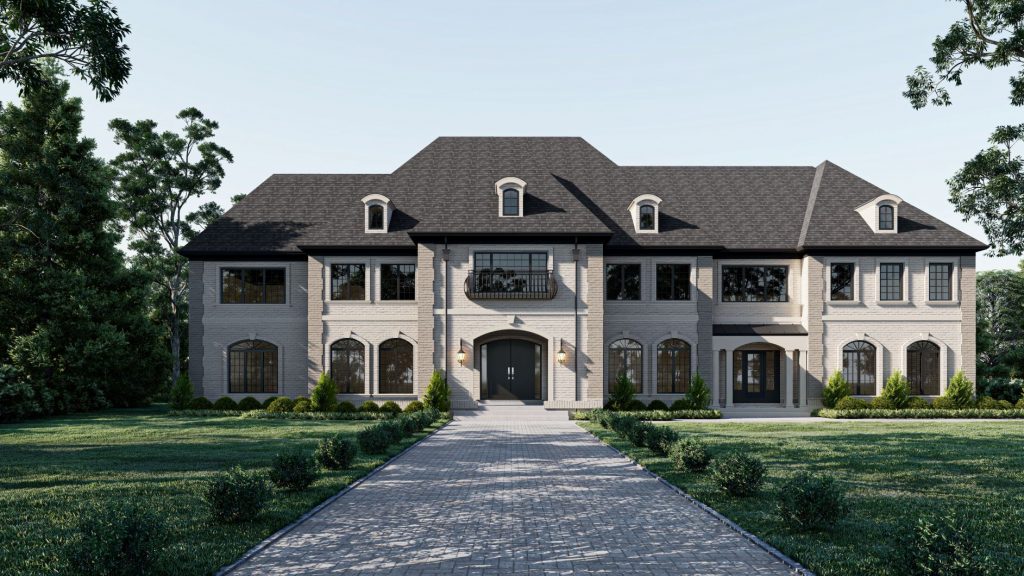 Introducing New French Country Elevation
March 22, 2021
Published by Suzette Conrad
Bonjour et bienvenue chez nous! (Translation: Hello and welcome to our home!) That is a lovely French phrase you can use to welcome people into your new French Country Classic Home. Over the past year, we listened to what you wanted for your dream home: something grand and luxurious; something timeless and memorable. A façade with elegant brick and a plethora of windows. So, we gathered our team together to do some research and work their magic to bring you a French Country elevation, featuring all those elements, with our own classic modern twist. Already a popular choice among newer customers, we know this elevation will be the piece de resistance of your new home.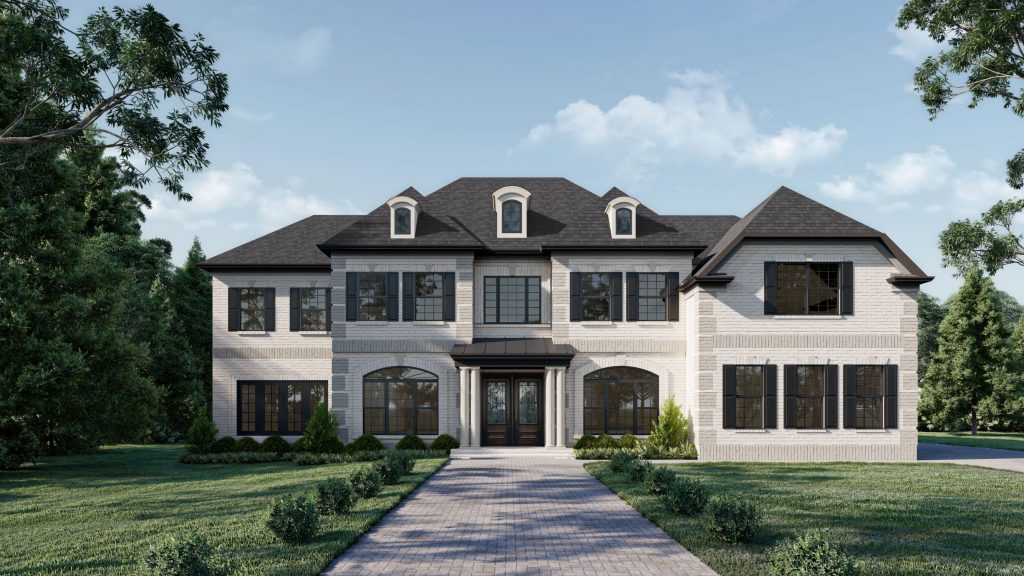 Introducing Our French Country Elevation
This luxurious yet charming elevation is available now for the Hampton II in our Heritage series and all the homes in our Estate Series (The Grand Preston, The Grand Westchester, The Grand Williamsburg, and The Middleburg), with availability on other floorplans coming soon!
The Design Process
Our ability to listen to and incorporate our customers' needs and wants when designing their homes from inside to out is what sets Classic Homes apart. Everything we create is carefully planned to give you a beautiful modern home that will withstand the test of time.
The creative process for this effortless beauty began by studying elements of traditional French Country style homes. This style can range from chateau cottages to manor homes, and even regal mansions. Traditional French Country draws inspiration from nature, particularly the provincial countryside of France.
As such, an emphasis on natural stones, neutral color palettes, and wood beams are used. They often have a taller steeped roof with hipped gables on the front and a hipped roof on the sides. Barrel dormers instead of traditional peaked dormers are added to the roof. Complimentary brick accents adorn the doors, windows, and corners. Windows are tall and rectangular or regally arched. Overall, it gives the style a soft and inviting charming elegance.
We picked the best French Country features we knew we could translate into a modern design.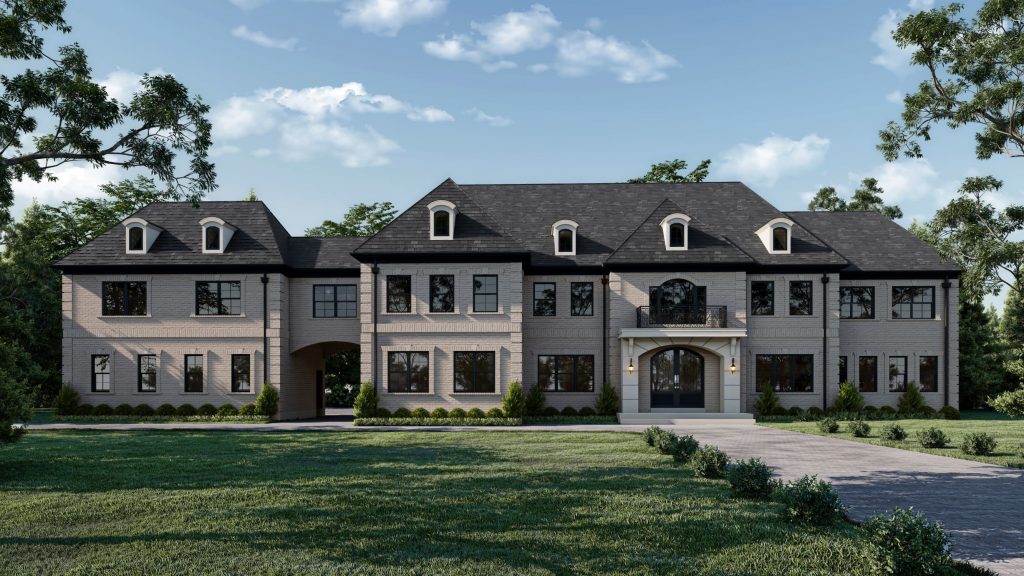 If you love the farmhouse look but are looking for something with a little more class and sophistication, a French Country elevation is for you.
Through our in-depth research, we picked the best traditional features we knew we could translate into a modern design, while still staying true to traditional French Country style.
Our French Country Elevation Features:
Full Masonry Front with Accent Brick
Hip Roof with Hipped Gables and Barrel Dormers
Recessed Front Entry with Grand Double Front Door (varies per plan)
Large Double and Triple Windows (varies per plan)
These classic elements of the French Country style complement well with a dark modern roof and clean lines. Sections at the front bring depth and style to this timeless yet up-to-date classic.
Of course, you do not have to stop the luxury there. We have options you can use to customize your home.
Optional Features:
If you are looking for something with a more modern touch, you can include:
Elegant Black or Brown Windows
Black gutters and downspouts
Painted Bricks
Arched Windows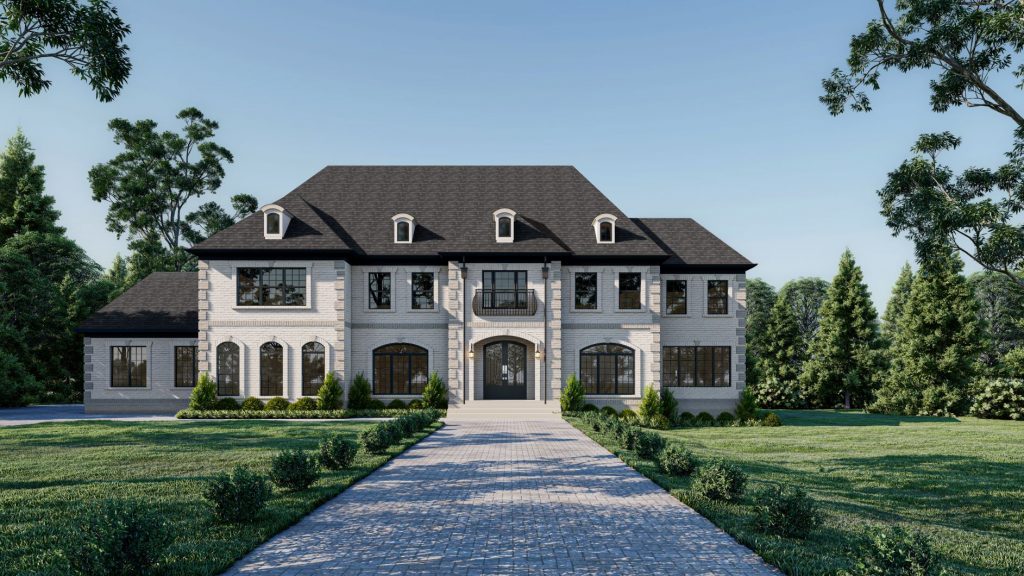 Flexible Elevation
Finally, we knew you would not want this new elevation on just one floorplan. No matter your home needs, we wanted to make this design versatile for the floorplan that fits your lifestyle. So, we worked on variations that are interchangeable for many of our floorplans. And more are in the works!
As a team, we love building beautiful designs that are functional for years to come and will bring you joy. It may seem like a complicated process bringing these new designs to you. To us, it is simple. Every home we build, we want to provide you with beauty and quality. We want to exceed your expectations and make your life better. Whether building large or small, French Country or Modern, we are here to meet your needs and give you the perfect home for your family.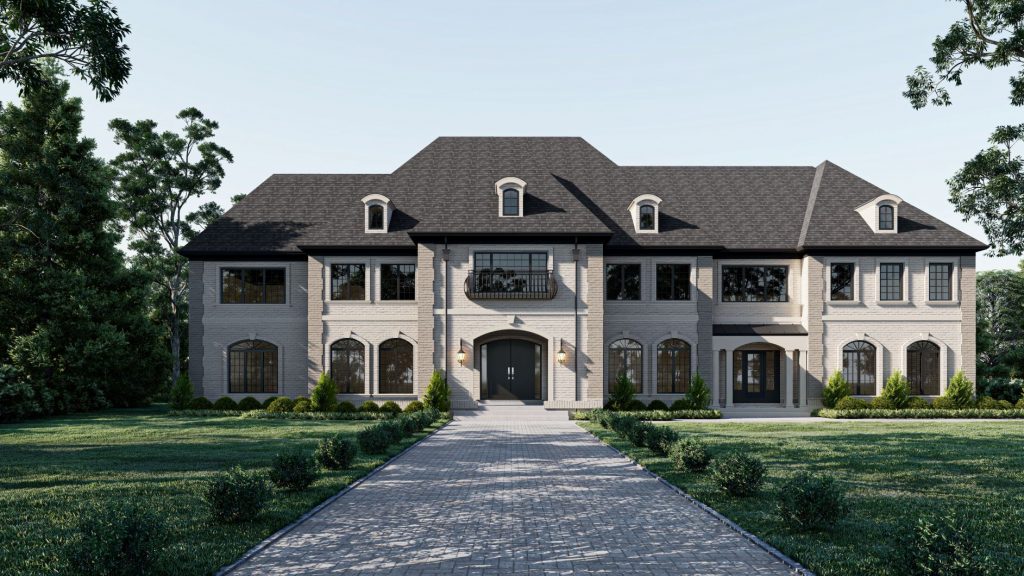 Categorized in: Uncategorized
This post was written by Suzette Conrad