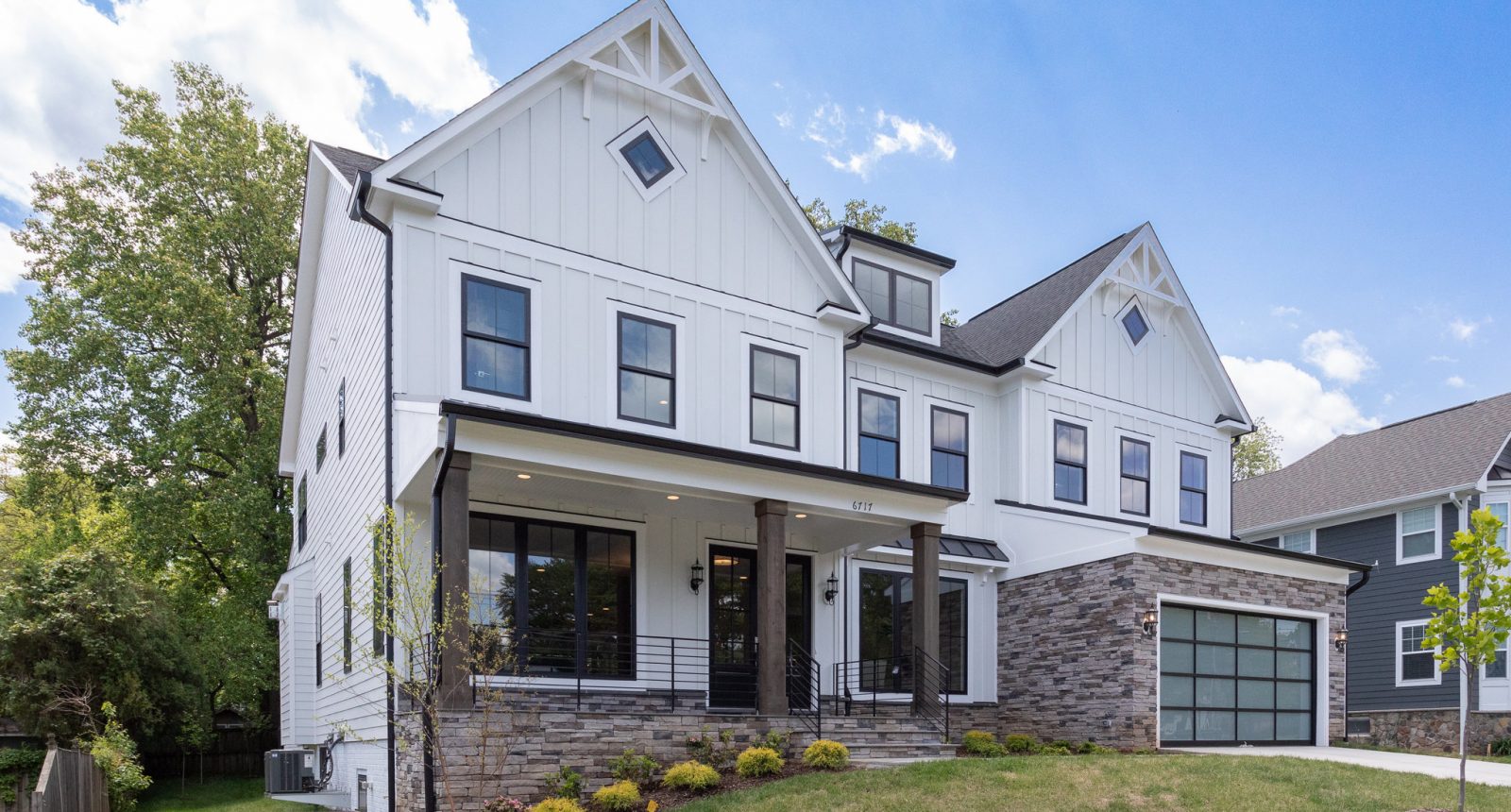 How to Budget Your Semi Custom Home
January 20, 2022
Published by Classic Homes
Creating a budget for your semi custom home is an important step to determine what floor plans and add ons are best for you. At Classic Homes we have worked with an array of budgets and will happily help you decide what is the best for you. Here are some ideas to get you started.
Creating Your Budget
When knowing how much to spend on your semi custom home you not only need to include the cost of the house, but also the lot, and the site work. Adding all three together will give you the total budget of your home.
What is the Cost of Site Work?
Average Lot
Cost of sitework for an average sized lot ranges about 100-120K. Factors that go into this include a few different considerations.
Utilities On the Property: Is it well and septic or public sewer on your lot? Well and septic are typical for teardowns, but always be sure. If you have public sewer lot work will vary depending on how far away they are from your property. Public water and sewer.
Structures to Remove: The more rocks, trees, bushes, etc you need to remove the more this will cost.
Length of Drive Way
Landscaping
Large Lot
For a larger lot you typically want to budget about 150K conservatively. All the factors listed above are things to consider on a larger lot. With raw land, even if you don't have many structures to demolish on your property, you usually do have more clearing with a larger lot.
As a curtsey we are happy to look at your site to give you a general idea of how much your sitework might cost in the beginning so you know how much to budget. Once you back out the cost of your sitework and your lot, that will be what's left for you house.
Create a Realistic Budget for Your Home
To create a realistic budget for your dream home, and choosing a floor plan, here is an easy equation you can use.
Floor Plan and Customization Budgets = Total Budget – Cost of Sitework – Cost of Lot
Take the total amount want to spend on your home and then subtract the cost of site work, and the cost of your lot, What's left will be the budget for your semi custom home. This includes the floor plan and any customizations and finishes.
If you are doing a tear down construction the cost of your lot would be $0 and so you would have more to budget into your floor plan and customizations.
This equation will help you realistically shop for the right floor plan and house you want; and help you know how options you can add on and still keep within your realistic budget.
Categorized in: Uncategorized
This post was written by Classic Homes