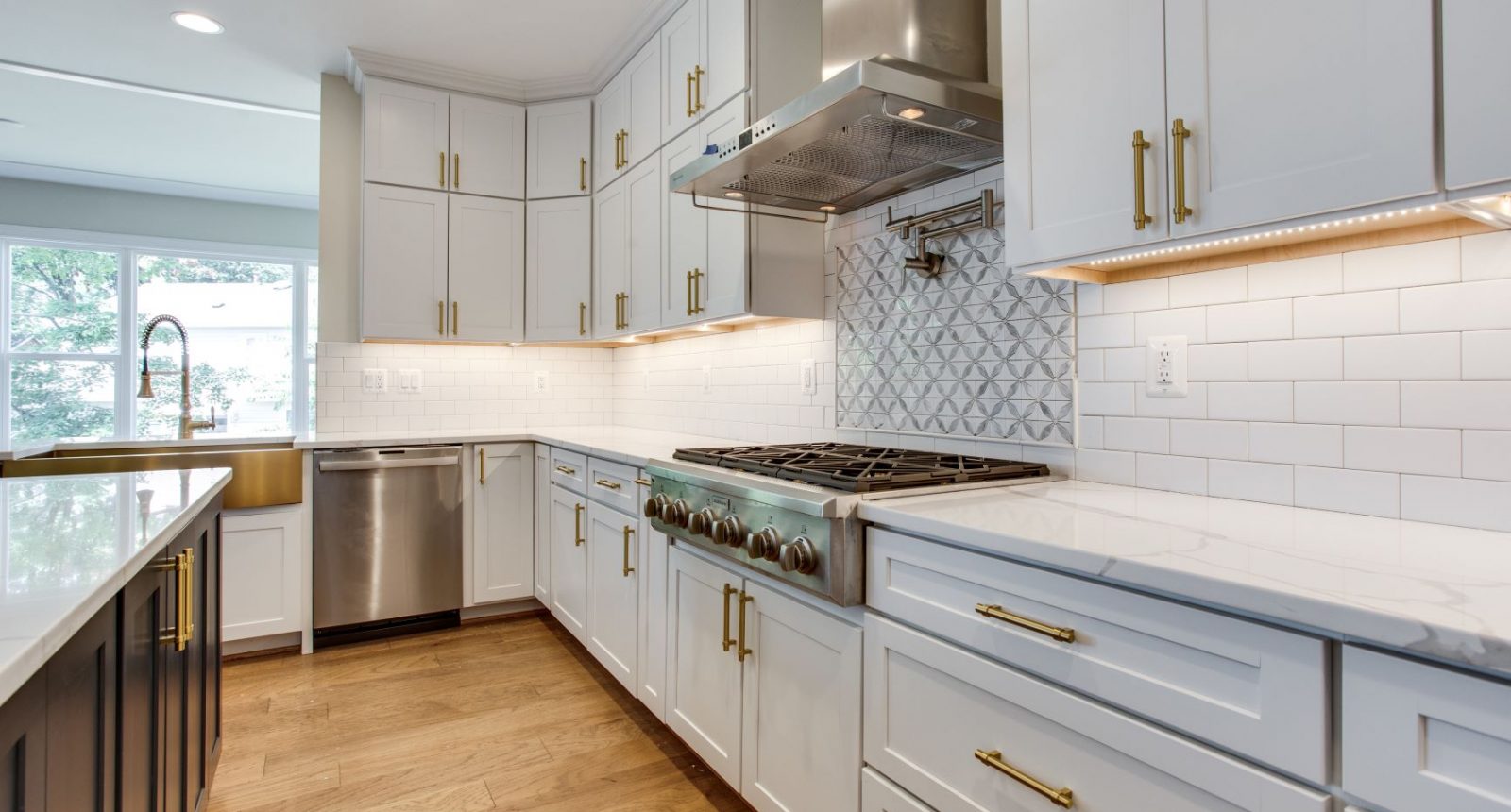 Our Favorite Kitchen Designs
June 16, 2022
Published by Classic Homes
Fast Interiors are out. What do I mean by "fast interior"? Trend chasing and overconsumption. Instead of rushing to the department store every time you see a pillow you like on the internet, make do with what you have. Not only will you save money, but you'll save the environment as well. Fast interiors doesn't just apply to décor, but also things you pick in the design center. Cultivate your own design voice and save the planet in the process. Here are some of the most sustainable options to pick that will last for years to come.
Fun Backsplash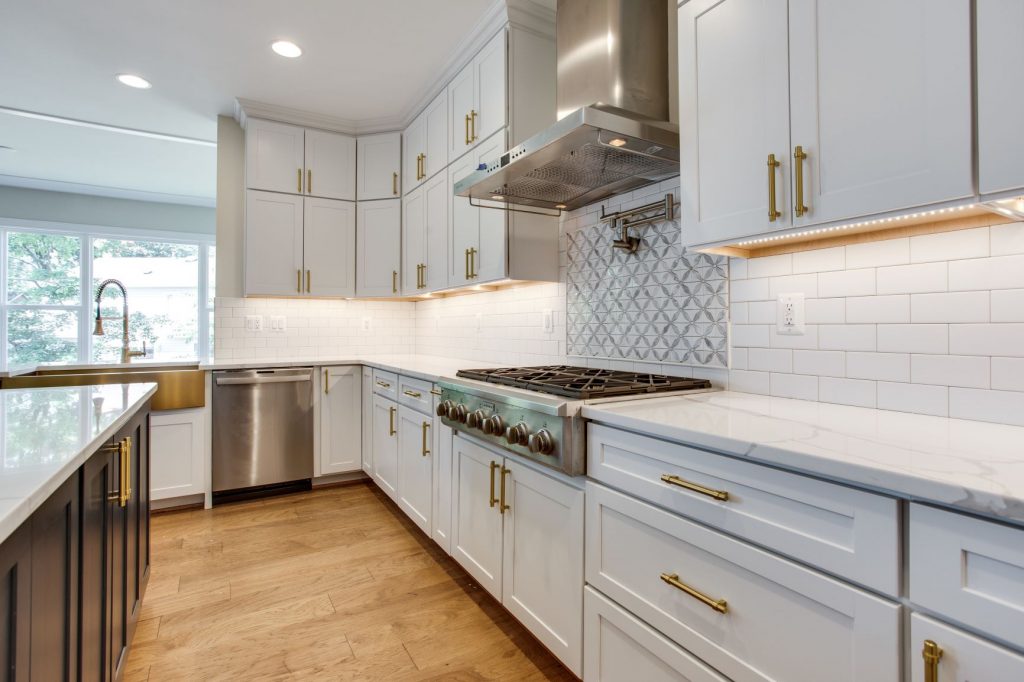 Spice it up in the kitchen! Take the chance to customize your space by adding a fun tile as the back splash. Not only will it protect your walls from cooking stains, but it's another place to add your personality and make it your home.
Add Some Color to the Cabinets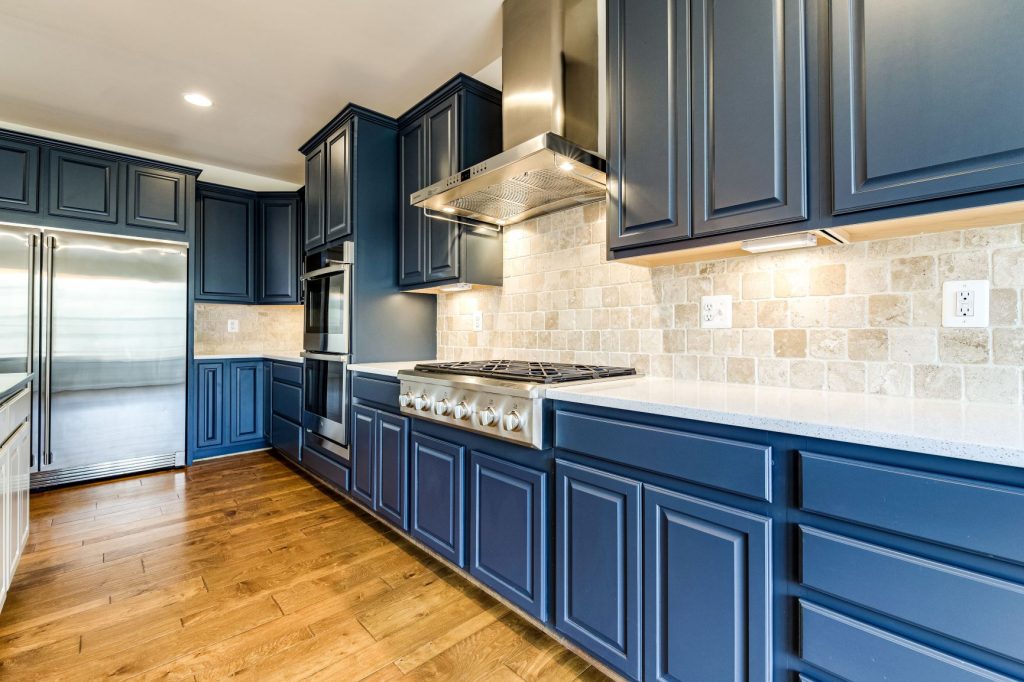 Color is IN! We love these blue cabinets, this shade of blue especially is so timeless! This color would look great with white, tan, taupe, silver, gold, platinum, black, and anything else you can think of.
Big Kitchen Island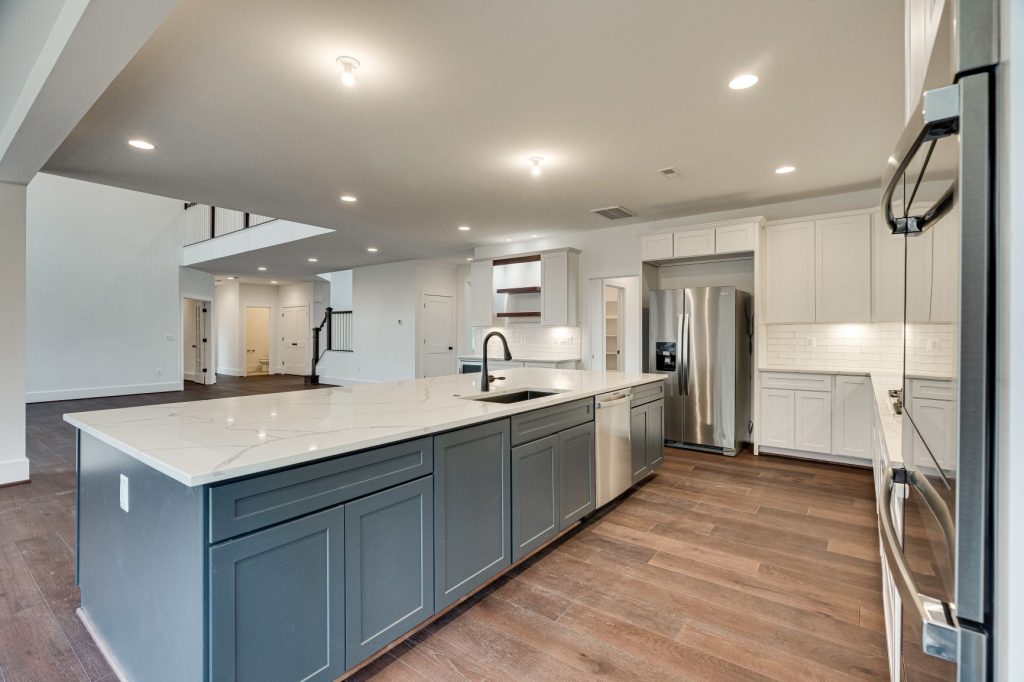 You'll never have to worry about space on a twelve-foot island like this one. More prep space makes it easier to create the perfect meal. It's also a great spot for kids to do homework or grab an after-school snack.
Quartz is King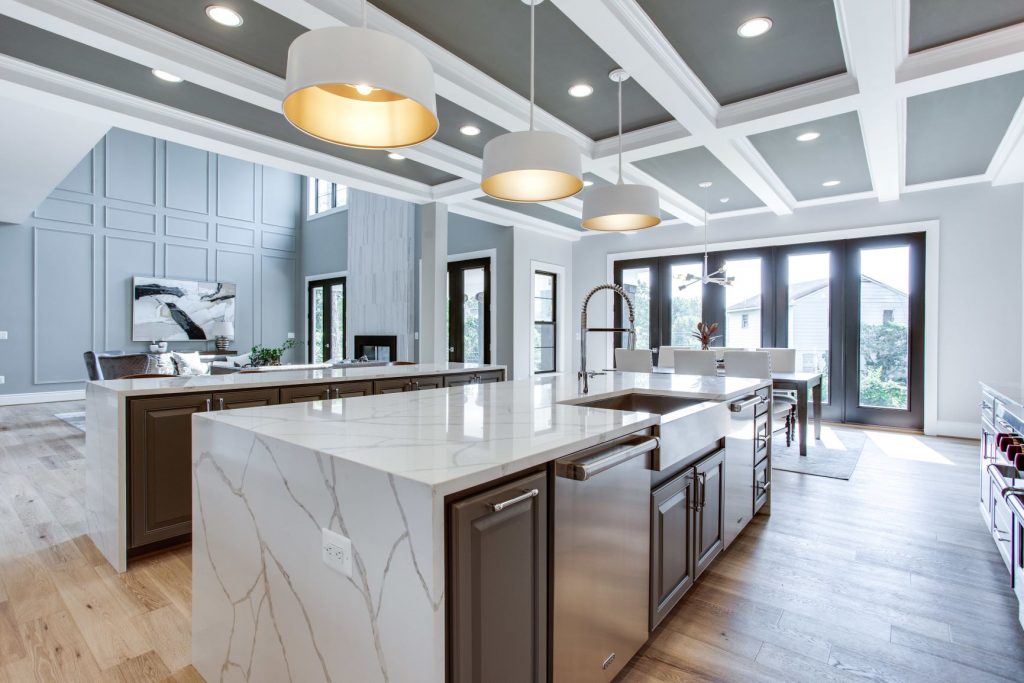 This stone is fantastic for so many reasons, but most importantly it looks fantastic. White is a great neutral and the veins on the quartz here are a statement. The gray lines are just muted enough to still be considered neutral, but if you want a statement slab go for it.
Mix up your Metals
In this image we see gold and silver, and it looks fantastic together. We don't need to be "matchy matchy" anymore. If we're able to create a cohesive space that's inspired by nature, let's do it.
Ceiling Cabinet Height
Cabinets tops that do not go all the way to the top are great for collecting dust! Make life easier and eliminate another space that needs to be cleaned. It also makes the room look taller than it actually is.
Waterfall Islands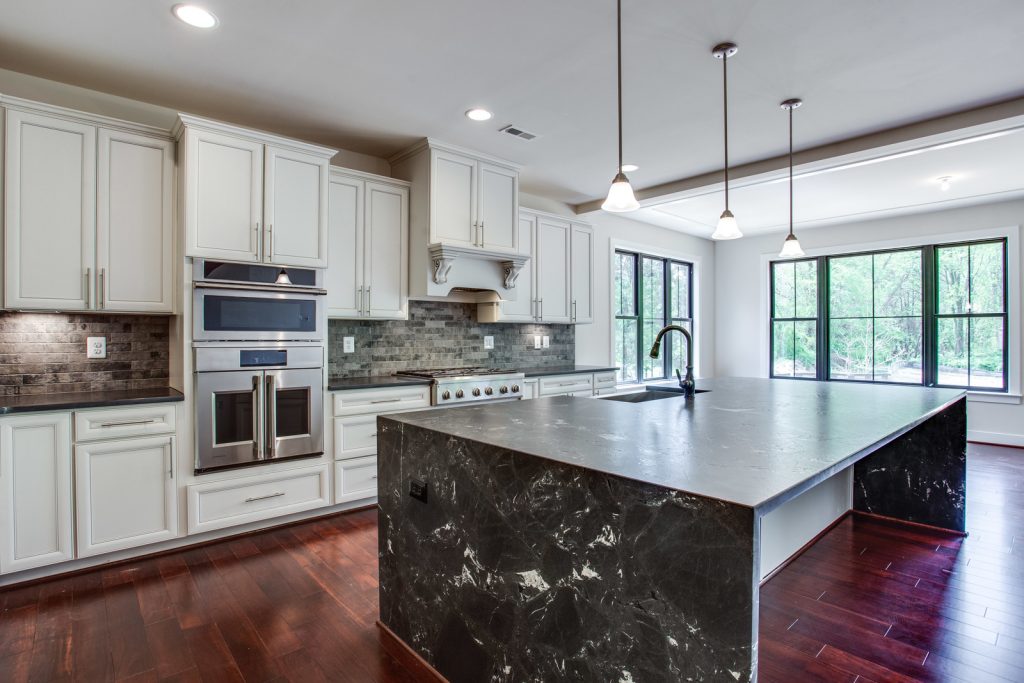 The waterfall effect isn't just a great look, but it also hides storage! Yes, you may have cabinets on the inside of the island, but you can conceal them in a sneaky way. It also protects the cabinets from normal wear and tear of kitchen islands.
Pay Attention to Lighting you LOVE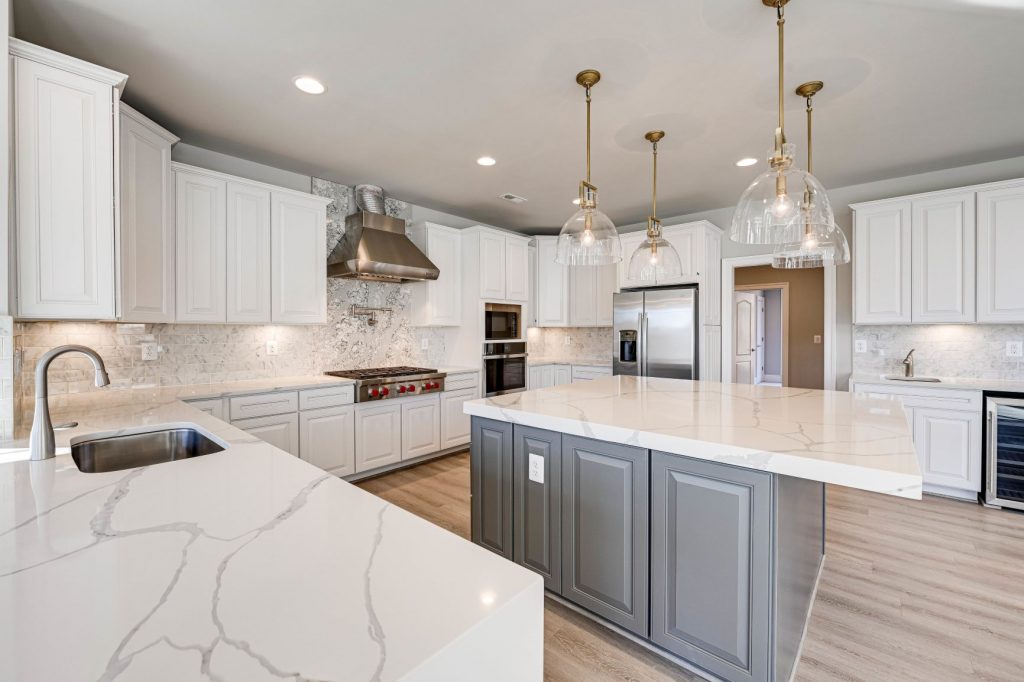 In just one photo you see lights over the island, recessed in the ceiling, and undercabinet lights. More lights will make it much easier to work in the kitchen. It'll also create a nice ambiance if you want soft light during a late night glass of wine.
Stylish Hood
Kitchen hoods are fantastic. If you're like the rest of us and occasionally burn some popcorn, you can immediately fix the smokey scent in the home. The hood can look cohesive with the rest of the kitchen as well. In the picture below the hood looks like it's another part of the kitchen cabinet and we love it.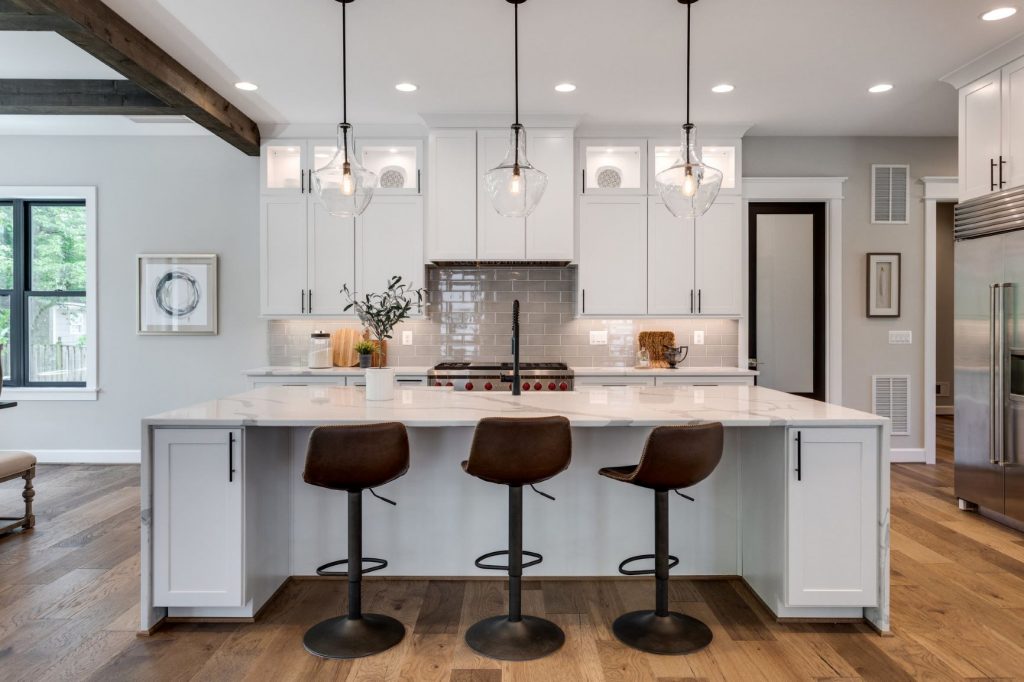 Functional Kitchen
It's great having a stylish kitchen, but if there's stuff in your way and no room for food prep then what's the point? This massive sink makes washing dishes easier and more enjoyable too! We love that this sink looks out the window so you can have a nice view every time you do the dishes.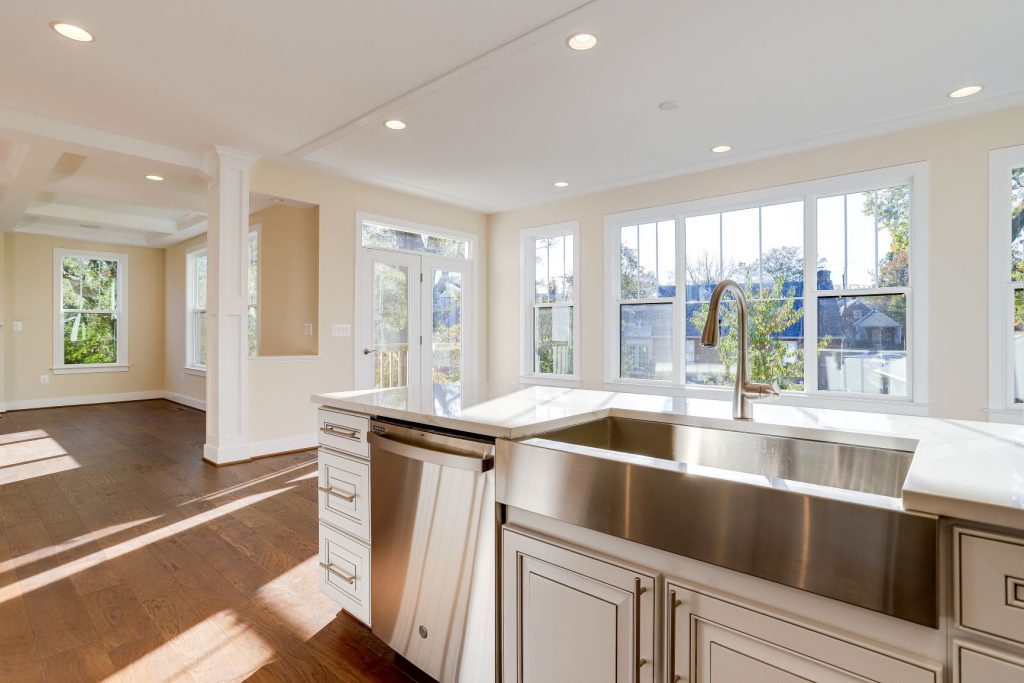 We hope you enjoy cultivating your design voice and create a wonderful home you'll love for years to come!

Tags: homes for sale mclean va, in-law suites, multi-gen living, New Construction, new homes for sale mclean va, Northern Virginia, Northern Virginia Real Estate, Real Estate, semi custom home, Virginia


Categorized in: Design Tips

This post was written by Classic Homes